Here's Why Vincent Cassel and Ex Wife Monica Bellucci Drifted Apart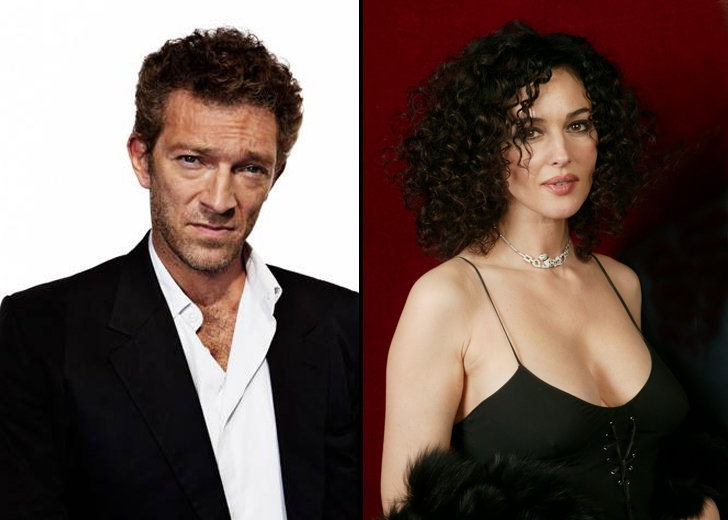 Vincent Cassel is now in his second marriage with his wife, Tina Kunakey. They have been married for quite a while and seem content in their marriage.
Contentment was there in his first marriage, too, with actress Monica Bellucci. But they drifted apart at the end of their almost two-decade-long relationship.
Here's the breakdown of Cassel's previous marriage and what went wrong for the couple.
Vincent Cassel and First Wife Monica Bellucci's Married Life
Cassel grew up with little experience on the dating front. He used to be around women, but not for long.
"I didn't have many girlfriends in my youth. I was an active young man, jumping from one girl to the next, but never with anyone for more than three or four months," he confessed to The Guardian about his early love life.
He was waiting for the right one. And that wait finally ended when he met his ex wife, Bellucci.
She was his "first real love." And they had been together for 15 years when he said the above words in 2009. "I was right to wait," he said at the time.

Vincent Cassel with his first wife, actress Monica Bellucci, at the 2002 Cannes Film Festival. (Photo: Twitter)
The former couple first met on the set of L'Appartement, a French movie, in 1996. He didn't think he was the kind of actor to date his co-star. However, Bellucci proved him wrong.
They did not click immediately, and he had to bring her around to liking him. He eventually succeeded.
The pair dated for around three years and tied the knot in 1999. Their wedding was a quiet ceremony in Monaco, on the French Riviera.
They looked to be the perfect showbiz couple for most of their time together. Cassel admitted it wasn't a difficult relationship, even if they were both actors.
As of 2009, they had worked in nine films together, and he said it was "fun to spend all day with someone you like."
They kept work and life separate, and it had been going well for them.
The former pair have two children together — daughters Deva (born on September 12, 2004) and Leonie (born on May 21, 2010).
However, the profession which brought them together also pushed them apart.
Towards the end of their relationship, they got a little too busy with their work. Bellucci seemed to have foreshadowed their separation during her interview with Grazia in early 2013.
"Marriage, we never know how long it will last...Today, it works, but in a year, I don't know," she said at the time.
They had been leading independent lives when she said this. They even lived separately — Cassel had an apartment in Paris while Bellucci had hers in Rome.
And it did not take a year for them to announce their separation. On August 26, 2013, they revealed they were going their separate ways.
Their divorce was a mutual decision. During a later interview, Cassel even promised to be there for his ex wife if she ever needed him.
Vincent Cassel's Relationship with Current Wife
After his 2013 divorce, Cassel stayed uncommitted for a while. Then, he met and started dating Kunakey, a French model.
Cassel and Kunakey married on August 24, 2018, in Bidart, France, after going out for around two years.
A year later, on April 19, 2019, they welcomed their first kid — daughter Amazonie.
Cassel and Kunakey share a huge age difference — he was 52 while she was 21 when they married.
He has acknowledged this and even said it's unfair that men get to start a new life being much older compared to women. However, it didn't stop them from starting a family together.
Kunakey's life has changed for the better since having her daughter.
On her Vogue piece in December 2021, the model admitted she had become more selective regarding jobs and had done more meaningful projects after becoming a mother.