Victor Not Victim — Vanessa Villanueva Reflects on Turning 50 and Turbulent Past
Vanessa Villanueva and her husband Henry Soliz live in Portland, Texas.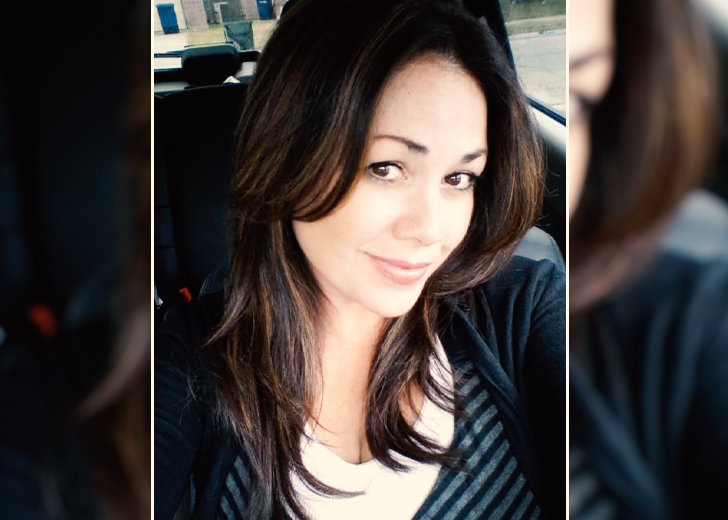 Vanessa Villanueva, who presently identifies as Venessa Soliz, quickly came into the spotlight circa the early 2000s when she married American guitarist Chris Perez.
The irony here is Perez, himself, rose to prominence in the '90s because of his romance and married life with his former wife, Selena Quintanilla, a Spanish singer.
But now, Quintanilla is no more, neither is Villanueva and Pérez's marital relationship. The latter got divorced in April 2008 after about seven years of marriage. They also share two children: a daughter, Cassie Perez, and a son named Noah Perez.
In her post-divorce life, Villanueva, a spa owner, and director experienced various ups and downs but still feels grateful to have gotten to her 50s and conduct a healthy family life.
Happy to Be Alive
The beautiful diva took to Facebook on August 6, 2021, remembering how she lost both her ovaries 7 years ago.
Regretting her decision to remove both her ovaries, she wished she had listened to doctors who advised her to keep one of her ovaries. But due to the fear of getting diagnosed with cancer or any other issues, she declined the suggestion.

Vanessa Villanueva posts a throwback picture while talking about her turbulent past. (Photo: Vanessa Villanueva's Facebook)
"Sighh... the removal of your internal organs can really truly alter your life," she wrote in her lengthy caption.
Years later, as she is 50 and reached her "Menopause city," she said it is easy to cry over her decision and be a victim or instead fight to balance her body and mind and be grateful to be still alive.
Between those two actions, she shared she chose to be grateful and believed that God would help her find happiness in some other way.
Continuing her emotional words, she also felt blessed to have a husband, Henry Soliz, whom she described as her rock and constant motivation.
"I own a business that's THRIVING, I have so many wonderful friends that love me and food in my pantry...I could go on and on counting my blessings," Villanueva added.
With a realization of what's in her basket, she again thanked God for helping her lead a glorious life while saying she chose to look past "what was and to fight for what is and what's ahead and declare 'it's going to be good.'"
Married to Soliz Since 2018
After her split from guitarist Perez, Villanueva found love in Soliz's arms. The couple started dating in 2012 and eventually tied the knot six years after in February 2018.
The two do not have children together due to her removed ovaries. But despite that, they are happy to be together with Villanueva's children from her marriage with Perez.
The lovebirds reside in Portland, Texas, where Villanueva owns V's Day Spa, a private spa.
Her daughter Cassie presently lives in San Antonio, Texas, and serves as an aesthetician at beauty brand Secret.
She studied medical aesthetics at Paul Mitchell while she completed her academics at Del Mar College. Similarly, Villanueva's son Noah likes music, as is evident on Villanueva's page.