Is Vanessa Simmons Married to Her Baby Daddy? More On Her Personal Life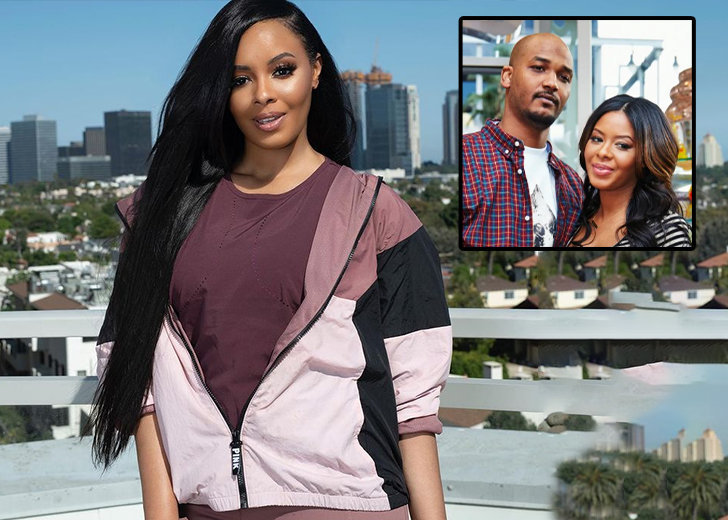 Vanessa Simmons is a media personality who has been a part of showbiz since her teenage days. 
She is a household name in the world of television. She and her baby father are suspected to be husband and wife.
However, the couple seems to like how things are for them right now and has neither confirmed nor denied details about their marriage.
Who Is Vanessa Simmons?
Simmons knows how to work her magic on camera. She rose to popularity as a teenager when she was featured in MTV's reality show, Run's House.
The show was an extreme success, and she, along with her siblings, built a large fan base.
Along with her sister, Angela Simmons, the media personality and businesswoman broadened her boundaries. She is also the host and judge of Project Runway: Threads.
Similarly, she is the co-founder of the shoe business, Pastry. She and her sister have collaborated on the project.
Simmons has always kept her personal life out of the spotlight. And her desire for privacy has piqued the interest of netizens regarding her personal life.
Vanessa Simmons and Her Baby Father Mike Wayans
Simmons and Mike Wayans have been dating since 2005.
She has also dated Dwyane Wade, a retired NBA player in the past.
Wayans is the son of a famous comedian, actor, writer, and producer, Damon Wayans. He has three siblings, Mia, Kayla, and Damon Jr.
He is a musician and has composed for the television series The Underground.
Since the couple wants to keep things low-key, there isn't much in the information about them.
Simmons has explained that there's a reason she keeps a low profile.
She revealed to Bossip, "I like to keep a little bit lower profile. It's hard to display your life and have people judge everything about you. I want to keep (Ava's) life as normal as possible for as long as possible."
Vanessa stated that she was secretive about her life because she wanted to concentrate on her career.
Are Vanessa Simmons and Her Baby Father Married?
The couple has been together for over a decade, and Wayans is the baby father to Simmons's daughter, seven-year-old Ava Marie Jean.
She rarely shares pictures of her daughter on Instagram, but flaunts her lover on special occasions.
While many may think they are married, they are not husband and wife as of this writing (i.e. December 2021).

Vanessa Simmons and her baby father Mike Wayans on vacation. (Source: Instagram)
Simmons' potential husband wishes to grow their family, but Simmons plans on extending it only after she announces Mike as her husband.
However, the couple seems to enjoy their time together and find balance through better communication and focusing on their present.
While there have been rumors about their engagement, they haven't dropped any hints to suggest so.
Vanessa Simmons and Her Daughter 
Simmons is doing a pretty good job of raising her daughter. She tries to give her a normal life and keep her out of the public eye.
She has banned her daughter and her baby father from appearing on the show Growing Up Hip Hop, which is evident of how secretive she is about her personal life.
She thinks it is a challenge to raise kids and take care of your career simultaneously. 
She told ET that they would have more kids in the long run, but for now, Ava and their careers take priority.