'Growing Up Hip Hop' — Get to Know its Longest-serving Executive Producers
Know the faces behind 'Growing Up Hip Hop.'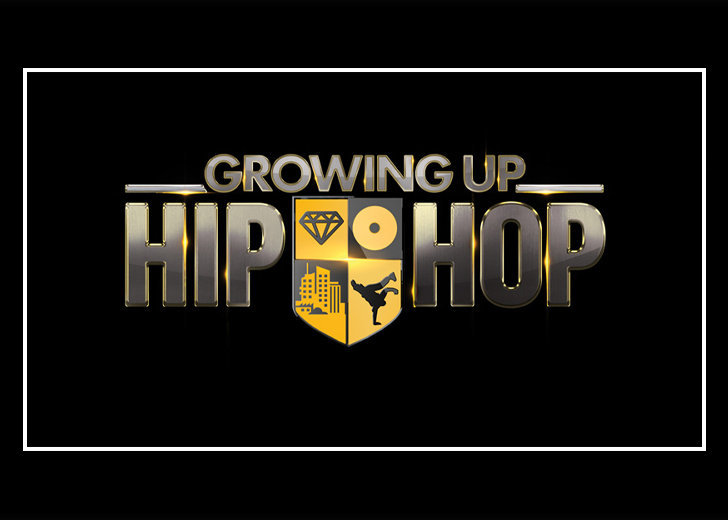 WE TV's Growing Up Hip Hop is a reality TV show that premiered in January 2016. The series focused on the lives of the children of hip hop legends following their personal lives and victories. The show even got its spin-offs Growing Up Hip Hop: Atlanta and Growing Up Hip Hop: New York. 
With six seasons and 74 episodes, the series has been a massive success among its viewers. WE TV is currently running its season 6, which premiered on May 13, 2021. The show is made under Entertainment One and Datari Turner Productions.
The show has a long list of producers contributing to the success of the series, with names such as Amy Callahan, Kate Farrell, Angela Simmons, Datari Turner, and Pepa, among others. Here is some information about the longest-serving executive producers of the series. 
Datari Turner
As someone who has worked in the industry for 20 years, Turner has produced almost 30 feature films to date. Altogether, he has 50 credits as a producer under his name. He has his production company named after himself — Datari Turner Productions. He has also received an American Black Film Festival in Fan Favorite Movie for Khaled Ridgeway. 
Some of his notable works are Adulterers, LisaRaye: The Real McCoy, My Girlfriend's Back, and Kilimanjaro. Turner also has worked as an actor in 19 movies and as a writer in 11 TV series, including the Growing Up Hip Hop franchise. 
Turner also actively speaks up for creating an inclusive platform in Hollywood. In an interview with Los Angeles Times, the producer confirmed he was working on a mission to make people of color prominent in the industry. 
Amy Callahan
Callahan has been one of the most prominent producers for the reality show, contributing to about 59 episodes. She was part of the series from 2016 to 2020. Her oldest and the newest episode she has worked on are The Master Plan and Love and War, respectively. 
Apart from this reality show, she also co-produced the TLC series Little People, Big World in 2018.  
Angela Simmons 
Simmons is another executive producer for reality TV. Apart from 59 episodes of Growing Up Hip Hop, she has produced only one project — named Angela Simmons Presents: Pressure Makes Diamonds. She is also an actress for her project. 
Apart from her career, Simmons is also prioritizing finding a husband for herself. In an interview with Page Six, she opened up about her relationship and wishes. Even though she has had a few setbacks, she confirmed she wants to get married someday when she finds someone "real." 
Kate Farrell
Farrell is known for her work as an executive producer in BBC World News, BBC World News America, and Love After Lockup. Altogether she has 13 credits under her name. With 10 Emmy Nomination, her work Inside Syria's Uprising for BBC World News America won her the Outstanding Continuing Coverage of a News Story in a Regularly Scheduled Newscast in 2013. 
Farrell has worked for 59 episodes for the Growing Up Hip Hop series. For four years, she has produced many episodes such as Run to Miami, O Romeo, Romeo, and The Gospel of Romeo, among others.
Gennifer Gardiner
Gardiner started her career in 2006, producing the series LA Riding Club. Since then, she has worked in various series such as Pretty Wild, Glam Fairy, and Red Table Talk. Her most recent work is for the 2021 reality series Notorious Queens. 
About her personal life, Gardiner has two children: Kyra and Damian.
Gardiner has been with the Growing Up Hip Hop series from the time of its premiere. She has even been a part of its spin-off series with the Atlanta and New York version. For the Growing Up Hip Hop: New York, she has been part of 13 episodes, whereas for Growing Up Hip Hop: Atlanta, 11 episodes.
Ashley Fellman
Fellman entered the entertainment industry in 2016 with her work as a production coordinator in the series Money. Power. Respect. She climbed her way and only started working as a producer in 2019 with series such as Marriage Boot Camp: Reality Stars, Untold Stories of Hip Hop, and Mama June: From Not to Hot. 
She has been the associate producer for Growing Up Hip Hop for about 59 of its episodes and the other two of its spin-offs. 
Romeo Miller 
Like most of his co-workers, Miller is also involved in both acting and producing. Miller has produced seven projects both as an executive producer and producer. He has four more projects lined up for him — The Christmas Dance, From the Hood to Hollywood, Uncle Santa, and 5.20 Cannabis Freedom Day. 
Miller has 82 credits for acting, including these three upcoming movies. The Curse of the Clown Motel is filming and will be released in 2022. King of the South is in pre-production, and One Heart has just been announced. 
To date, the actor has one win & 7 nominations for his projects. In 2005, he won the Kids' Choice Awards' Blimp Award for Favorite TV Actor for Romeo!.
Meredith Kisgen
Kisgen used to work as a makeup artist and production assistant. With five producer credits under her name, Kisgen has since worked for famous shows like Love & Hip Hop, Love & Listings, and Growing Up Hip Hop. She has worked for Fox, E!, MTV, WE tv, Oxygen, and Bravo.
Currently, she is working as a consulting producer for My Celebrity Dream Wedding. 
Tara Long
Long has been in the entertainment industry for more than a decade. She is the executive producer at Polygon and Vox Media. Long is happily married and has a son named Roman, whom she gave birth to in April 2019. She tied the knot with her husband back in 2015.
Professionally, Long is well known for her work on Streets of Compton, Nellyville, and Mary Mary Watch it With. She has 61 project credits under her name, starting her career in 2009 with the TV movie Citizen Jane. Long's work, L.A. Burning: The Riots 25 Years Later, had also been nominated for the 2017 Emmys for the category Outstanding Documentary or Nonfiction Special. 
Like many of the producers on this list, she has been part of the Growing Up Hip Hop since 2016. She has also been part of its other two spin-offs.
Master P 
Percy Miller, professionally known as Master P, is a jack of all trades. He is a singer, writer, producer, director, and actor. He had a tough childhood, but he opened a record store called No Limit Records with hard work and perseverance. 
A few years later, Master P turned his store into a record label. That record label is now one of the biggest music brands. As a music artist, he has sold over 75 million records, garnered five Grammy, four American Music Awards, three MTV Awards, and four BET Awards. 
As an actor, he has worked on 66 projects, including his upcoming four movies — Angola 1, 2 & 3, King of the South, Short Track Saturday Night, and The Christmas Dance, which are in pre-production. 
Including 59 episodes from Growing Up Hip Hop, Master P has produced 22 other projects, from shorts to movies. 
Pepa 
Sandra Denton, known mainly by Pepa, is a producer, actress, and singer. Pepa is the other half of the Grammy award-winning duo Salt-N-Pepa. 
Pepa has produced four TV series, including Growing Up Hip Hop and a TV movie Salt-N-Pepa, releasing in 2021. She has 31 credits as an actress; however, most of them are for Salt-N-Pepa video shorts. Her latest movie was Coming 2 America, where she plays herself. 
Mark Herwick
Mark Herwick was promoted as EVP, U.S. Unscripted Television, at Entertainment One. He supervises and builds relationships with partner networks and talent and oversees and provides creative direction on all of eOne Television's unscripted projects. eOne Television currently manages shows such as Ladies' Night, MTV's Ex on the Beach, Siesta Key, and Hustle In Brooklyn.
Before joining eOne in 2015, Herwick served as Executive Producer and Showrunner on E!'s Botched, which was the network's highest-rated new series in three years, as well as on ABC Disney's Freak Out. He has also produced a few episodes of Gordon Ramsey's cooking show Hell's Kitchen and Kitchen Nightmares. 
He had released his own self-directed, produced, and written short movie titled Mystery: America in 2010.
He has been part of all three series of the Growing Up Hip Hop franchise.