Is 'Are You The One?' Season 9 Happening or Cancelled?
Know all about Season 9 of 'Are You The One?'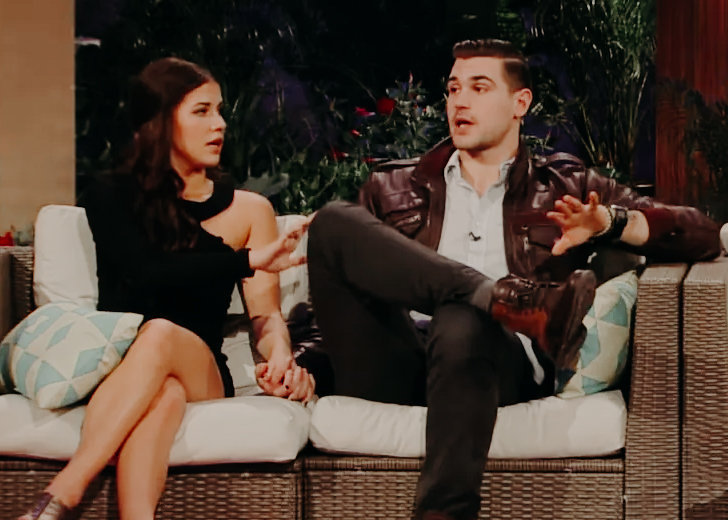 Are You The One? is an MTV reality TV series that revolves around single youngsters trying to find love. To date, 88 episodes have been released sprinkled in eight seasons. 
Season 8 premiered on June 26 and ran for 12 episodes till September 9, 2019. For the first time in the reality show's history, there was no gender limitation for the cast to find their significant others since all of them were bisexual. 
Are You The One? has been a fan favorite ever since its premiere; however, there has been no news about season 9 in the past two years. 
What is 'Are You The One?' About?
This reality show is not like a typical dating show, where people are kept in a house, and they chose their partners. As revealed by the show's producers, Are You The One? uses matchmaking algorithms to pair the singles. These algorithms are scientifically proven compatibility tests where matchmakers get too personal about the contestants' life to find their soulmates. 
Contestants' relationship histories are examined where various interviews are conducted with their family, friends, and even exes. After the informations are retrieved, they are analyzed, and hence matchmaking is done. The group of expert matchmakers includes a psychologist who uses holistic therapy, and a licensed marriage and family therapist. 
After the secret matchmaking is done, all contestants live in a house together. There they have to identify their perfect partner with no hints given by the producers. The show is unscripted, and there are no rules in the house. The cast goes on dates with each other on a pursuit to find their match and learn if they are the one or not at the 'truth booth.' 
If they are, they get to spend the rest of their time in the 'honeymoon suite,' however, if they are not, they have to go back to experimenting with other contestants. By the end, if the participants find their perfect partner, they share a prize of up to $1 million. 
However, the $1 million prize was applicable only till season 3. From season 4, every time contestants guessed wrong; the prize money would decrease. 
Will There Be A Season 9?
To date, MTV has not announced the fate of season 9. Since it premiered, new seasons for Are You The One? have been released with around six to nine months of hiatus. 
By that logic, season 9 should have been released around the summer of 2020. One of the reasons there has been no news about the upcoming season might be the COVID-19 pandemic. Since there were quarantines, lockdowns, and work-from-home going on, it might have been difficult for the producers to film the reality TV series. 
Another reason for the show not to announce whether or not season 9 is canceled might be the recent allegations of assault. On April 2021, Gianna Hammer, a participant from season 5, claimed that she was drugged and assaulted while filming the show. She accused an unnamed participant of such acts and how the producers downplayed the situation. 
She also accused the producers of making her sign an NDA and asked the cast members not to discuss anything they witnessed while filming season 5. Her fellow castmates have corroborated her story. Since the allegations, MTV has pulled season 5 from all of their platforms. 
It's crazy to me how they are denying the incident ever happening with @giannahammer but multiple people , including myself ,saw this actually happen with with our own eyes .
So you tryna tell me my eyes didn't see what I KNOW , I saw ? Lol yea go to hell Lmfaoo — Tyranny (@ItsAll_AboutTee) April 19, 2021
If season 9 were to be announced, it is presumed to be like season 8, where all the cast would be gender fluid. Season 8 was well received since the show incorporated queer representations in reality TV.