Does Joseph Morgan Have Kids? A Look into the Actor's Personal Life
Learn more about actor Joseph Morgan's wife and daughter.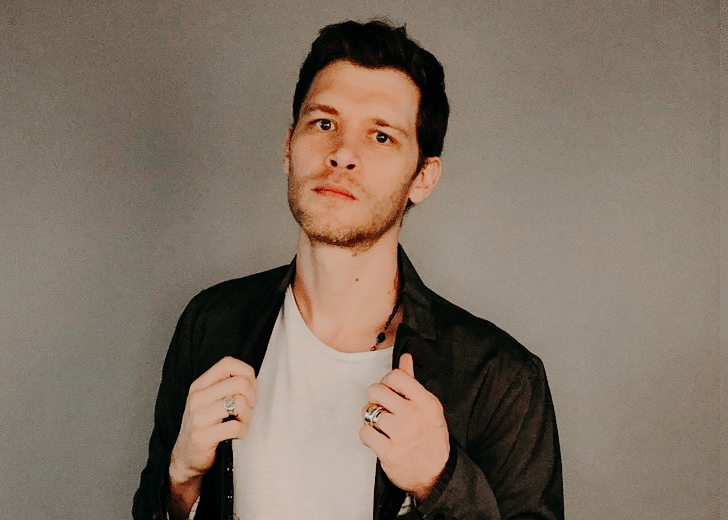 Joseph Morgan began his acting career in 2003 with the TV movie Eroica. Since then, he has found his success playing a vampire in critically acclaimed TV series. He is best known for his role as Klaus Mikaelson on The CW's The Vampire Diaries (TVD) and its spin-off, The Originals, in which he is the lead actor.
Along with his success, he also found love on the set of the supernatural teen drama. He married his TVD co-star Persia White.
Love on the Set of 'the Vampire Diaries'
White first appeared on season 3 of TVD as Abby Bennett Wilson, Bonnie's mom. 
In an interview with The Associated Press in November 2014, Morgan recalled their first encounter in the lobby set of the TV series. The two had a little chat, which turned into a 2-hour conversation. This made Morgan realize he wanted to know more about White. 
Soon after, the two dated for a few years and announced their engagement in May 2014. Just two months after their engagement, the couple exchanged vows in an intimate ceremony in Ocho Rios, Jamaica, on July 5. 
For their wedding, the duo only had 26 guests at a private villa by the sea, where they held their wedding. They chose a location by the sea since both of them love the ocean and grew up by them. For their honeymoon, they flew over to Negril, where they cliff jumped together. 
The couple is still going strong after all these years. They recently celebrated their sixth marriage anniversary in July 2020. The actor took to Instagram to share a heartfelt post about his wife. Via the captions, Morgan revealed they had been together for almost nine years and how happy he is to share his journey with her. 
Does Joseph Morgan Have Kids?
The actress has a 25-year-old daughter Mecca Morgan White from her previous relationship. 
While the identity of Mecca's biological father is unknown, Morgan has stepped up and become a father figure to his stepdaughter. After his marriage to Persia, he adopted Mecca as his own. 
Mecca has been following her parent's footsteps and trying to make a name for herself in the entertainment industry. In 2018, Mecca released a self-directed and comedy short movie Juice Truck under her parents' production company, Night Owl Productions. She even won the award for Best Woman Filmmaker in the Los Angeles Independent Film Festival Awards.
The TVD stars do not have a child of their own. Regardless, they seem to enjoy themselves with Mecca, as evident by their respective Instagram. On Thanksgiving last year, Mecca had shared a wholesome post of the trio dancing and enjoying their time together.
Production Company 
Morgan and White own a production company together called Night Owl Productions. The company was launched in 2015 with the aim of creating bold and fresh concepts in movies, arts, and music. 
Their first movie was a short movie called Revelations, which is belongs to horror/thriller genre. This movie helped the couple to do festival circuits, which they had never done so before. They also helped their daughter with her movie Juice Truck.  
They received a massive feat with their movie Carousel, which is about a criminal who escaped death and is learning to live his life again. Both Moran and White, along with their daughter, starred in the movie.