Inside Vanessa Kirby's Dating Life — Engagement and Lesbian Rumors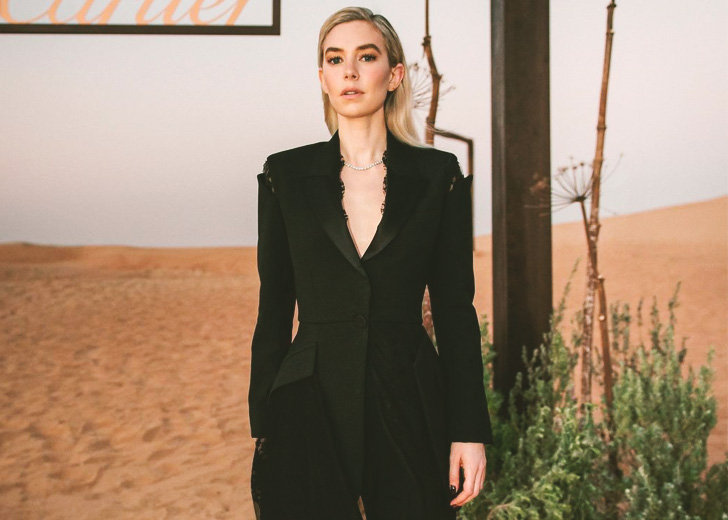 Tom Cruise is one of Hollywood's biggest movie stars and is currently single. And while many ladies might be vying for his attention, The Crown actress Vanessa Kirby is not one of them. 
The actress, who keeps her love life relatively private, was shocked to wake up one day and find out that her husband was Cruise.
Kirby, who co-starred alongside Cruise in Mission: Impossible — Fallout, was captured by photographers kissing her 56-year-old co-star while filming a scene for the film. 
This led some to speculate that the two were an item. 
During her appearance on the Jimmy Kimmel Live interview by Neil Patrick Harris, the actress talked about the rumors. She shared that she had only met Cruise once before the rumors started. However, the most troubling thing was some of their close friends and families believed it.
I have a boyfriend, and he got a lot of texts from his cousins that were, "Are you OK? Do you need me to come over?" They thought I had run off with Tom Cruise. 
Vanessa Kirby's Boyfriend
The boyfriend in question was fellow thespian Callum Turner. 
Kirby and Turner had met in 2014 as co-stars on the set of the post-war British comedy flick Queen And Country and reportedly started dating the following year. However, their relationship was a secret for the next two years, until they had no choice but to go public.
The Mission Impossible actress revealed her relationship with Turner when rumors of her "engagement" with Cruise started. Kirby divulged that she had been dating Callum for two years at that point to quash the 'ludicrous' rumors.
She told Daily Mail that there was "literally zero truth" in the rumor and that she had been in a relationship for two years. 
Months later, she addressed the rumors again in a Marie Claire interview, sharing that she and Turner had a good laugh. The couple continued to date for another two years before they finally called it quits in 2020. 
According to an insider, the couple had grown apart because of their busy schedule. They were working on different films, which caused them to spend time away from each other for months on end. However, the source also added that their separation was amicable. 
Vanessa Kirby's Lesbian Role 
Even though Kirby is not a lesbian, she took on the role of a lesbian in the 19th-century romance movie The World to Come. 
Based on Jim Shepard's eponymous short story, the movie follows the lives of two farmers' wives who find comfort in each other's company after being surrounded by the loneliness brought about by their neglectful husbands. 
They soon fall profoundly and covertly in love even though they have nothing or anyone to guide their newfound love. Kirby, who was fascinated by the 19th-century accounts of working-class, LGBTQ people, wowed viewers with her performance so much that fans started speculating she might be lesbian. 
Unfortunately, that is not true. 
For those interested, they can stream the movie on Hulu.