Universal Spends Big to Close the Deal for New 'Exorcist' Trilogy
Universal spends $400 million-plus to close deal for new 'Exorcist' trilogy.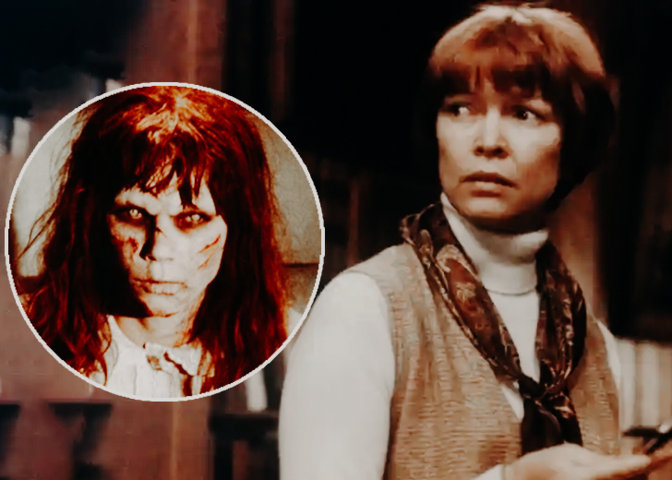 Universal Pictures and NBCUniversal's streaming service Peacock just closed a $400 million-plus deal to purchase worldwide rights for the new Exorcist trilogy.
Though the exact numbers are still unknown, it has been reported that the price was somewhere near the $465 million that Netflix paid in March for the two sequels of the 2019 movie Knives Out.
Despite Peacock being a fledgling streaming service, this is one of the biggest streamer movie deals in history.
With how iconic the original The Exorcist (1973) was, this deal could very well be the one that adds more credibility to Peacock and gives it a greater fighting chance against streaming giants like Netflix and Amazon Prime Video.
The franchise will be produced by Blumhouse and Morgan Creek. David Robinson, the president of Morgan Creek, expressed his excitement at working with Peacock and Universal.
There's no better time to be joining forces with the team at Peacock, reuniting with the great team at Universal and finally getting to work with my friends at Blumhouse, than on this classic franchise.
Blumhouse founder and CEO Jason Blum also revealed that the team behind the movie's production was committed to theatrical exhibition as well as serving streaming viewers through Peacock.
Cast
Ellen Burstyn, who played the role of Chris MacNeil, the mother of a possessed child in The Exorcist will reprise her role. Leslie Odom Jr. will star in the franchise and will have a role similar to Burstyn's.
Odom Jr. will play the father of a possessed child who seeks the help of MacNeil. Universal revealed that the trilogy, which will be directed by David Gordon Green, will be a continuation of the story rather than a remake.
The first film in the trilogy is scheduled to be released theatrically on October 13, 2023.
The Exorcist
The Exorcist is considered one of the most important movies in the cinematic history of the horror genre. The portrayal of a possessed girl in the movie had an enormous impact on viewers and filmmakers alike.
And to this day, the influence of the movie can be seen in many horror productions. The movie revolves around the possession of 12-year-old Regan MacNeil (Linda Blair) by the devil.
Regan's mother Chris MacNeil (Burstyn) turns to Father Merrin (Max von Sydow) for help after finding no cure for Regan through any medical professionals or experts.
The movie was based on the 1971 novel of the same name by William Peter Blatty and directed by William Friedkin.
When The Exorcist first came out, it was nominated for 10 Academy Awards in 1974 and won for two categories — Best Sound and Best Writing. Over the period of nearly five decades, it has grossed more than $441 million.