Who Is Tyler Cameron Dating? Inside the Reality Star's Love Life
Can you believe that 'Bachelor Nation's beloved Tyler Cameron once dated Gigi Hadid?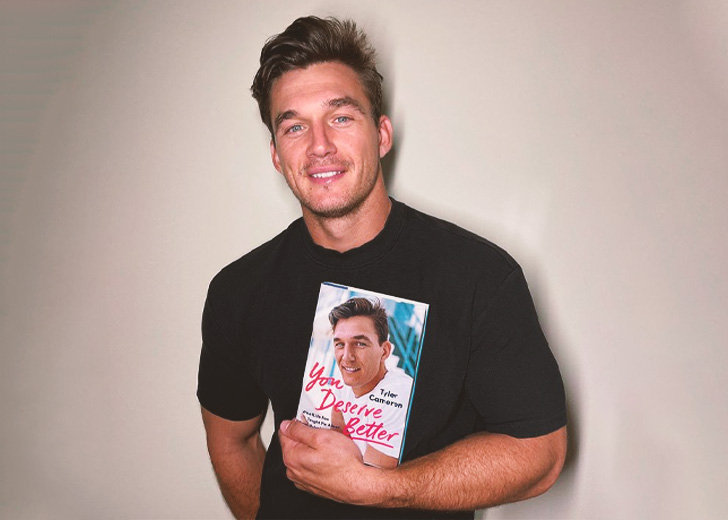 Reality TV shows are one of those platforms which can jumpstart someone's life, relationship, and career. One such show is The Bachelorette, a reality television dating game show.
The program is basically a female version of The Bachelor. Here a single bachelorette, usually a previous The Bachelor competitor, is the star of the show.
She goes on dates with a pool of love interests that may include a possible spouse for the bachelorette. Because of the combination of love and drama, The Bachelorette is one of the most exciting reality shows out there.
This is because so many types of guys come into the show and leave an impression on the audience, be it good or bad. While many boys leave a lasting impression, Tyler Cameron is one of a kind. 
Who Is Tyler Cameron?
Cameron was born in Jupitar, Florida, on January 31, 1993. According to US Weekly, he is currently working as a general contractor. This is a surprise since The Florida Atlantic University graduate's dream job is to be a point guard in the NBA. 
Perhaps, to fulfill this dream, he played basketball in high school. However, things took a turn when he played football when he grew old. 
Cameron had initially intended to play professional football and had been signed as an undrafted free agent by the Baltimore Ravens, but a shoulder injury forced him to retire. 
The Bachelorette alum is definitely a mama's boy. His mother, Andrea, used to be a realtor, so Cameron followed in her footsteps. But, unfortunately, Andrea is no more. 
To honor his late mother, he and his brothers founded The Andrea C. Cameron Charitable Foundation. The charity will award college scholarships to first-generation college students.
In 2019, Cameron was nominated for the People's Choice Awards for The Competition Contestant of 2019 as the cast member of The Bachelorette. He took Andrea as his date to the awards, the "best date decision" he ever made. 
When Cameron competed on Season 15 of the show in 2019, he instantly became a Bachelor Nation favorite. He was in the season with Hannah Brown, the former Miss Alabama, USA.
Cameron finished second and was eliminated by Brown during the final episode, which aired on July 30, 2019. Regardless, Cameron won people's hearts. 
He got considerable media attention for his numerous feminist remarks and frequently defended Brown after she was the victim of prejudice by contenders such as Luke Parker.
Who Is Tyler Cameron Dating?
Since Cameron left The Bachelorette, many people were curious about his love life. In Season 15, Brown had initially selected Jed Wyatt but later split from him after he was in a relationship with another woman throughout the season. 
Brown then asked Cameron out on a date, which he accepted. Unfortunately, they did not continue their relationship. Following the season's finale, fans and the media alike demanded that Cameron be named the lead for the next season of The Bachelor.
However, he subsequently stated in an interview that he had been approached to be the bachelor but that he had turned down the offer. Following the reality show, he dated supermodel Gigi Hadid.
Cameron wrote about his experience on the show and relationship with Brown in his book, You Deserve Better: What Life Has Taught Me About Love, Relationships, and Becoming Your Best Self.
Cameron did not think it would be a big deal to be spotted with Hadid since he was platonically involved with Brown. However, this caused a conflict between him and Brown.
After the former Miss Alabama asked him out again, Cameron put her in a challenging position by going separate ways. However, things between them are okay at the moment since they are just friends. 
Cameron recently made headlines after separating from his girlfriend, Camila Kendra, after eight months of dating. On August 9, 2021, US Weekly reported that the pair had gone their different ways. 
The pair were initially linked in January. However, breakup rumors were fueled after they unfollowed each other on Instagram in early August. The couple's breakup comes less than two weeks after Cameron proclaimed his love for her on Andy Cohen's Watch What Happens Live.
Both their friends and fans are surprised by the split, but the pair have said nothing explicitly.