Is Ty Pennington Married? About the HGTV Star's Love Life
Ty Pennington finally found 'the one' for him.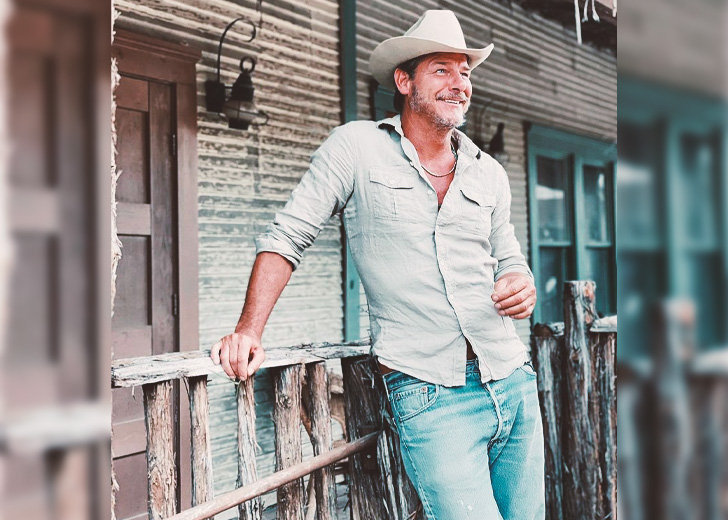 Ty Pennington is a jack of all trades. Born Gary Tygert Burton, he is a TV personality, carpenter, artist, host, author, model, and actor. 
Pennington made his television debut in the early 2000s as a handsome carpenter with a flair for design on TLC's Trading Spaces. While he earned notoriety for that role, he rose to prominence as the host of Extreme Makeover: Home Edition.
He earned several accolades like a Primetime Emmy and critical acclaim for the show's charitable goal. In addition, Pennington has worked on various projects after Extreme Makeover: Home Edition ended in 2012.
He hosted ABC's short-lived chat show The Revolution, TNT's On the Menu with Emeril Lagasse in 2014, and The Food Network's American Diner Revival with Amanda Freitag from 2015 to 2016.
2021 is one of the biggest and successful years for Pennington. First, he got his own show named Ty Breaker, which premiered on HGTV in January 2021. 
Similarly, he also announced his engagement to his girlfriend, Kellee Merrell. Here is everything we know about the duo. 
Ty Pennington and Kellee Merrell 
Pennington announced his engagement to his soon-to-be wife on July 28, 2021, via Instagram. He posted a picture of her wearing the sparkling teardrop-shaped stoned engagement ring and revealed Merrell said yes. 
He popped the question on the dock of his Florida home early in the morning over coffee. The couple is currently based in Florida, but they are renovating their forever home in Savannah, Georgia. 
They recently bought a 19th-century house in Savannah and are turning it into their dream house. Pennington's reps told People that the pair were looking forward to starting their lives together.
Pennington also had a few words for the tabloid about his relationship with Merrell. The two met in Toronto in 2010 while Pennington was filming a show and remained in touch through mutual acquaintances throughout the years.
The TV personality revealed that he admired Merrell from afar all this time. Luckily, they met each other again and started dating. In early 2020, they reconciled and agreed to quarantine together, during which their relationship developed even more.
Luckily, our paths finally crossed at the right time. It's one of those things where you just feel happy being around a person. I never thought I would get married, but she changed that. Glad I waited for the one.
Previously, Pennington was in a long-term relationship with Andrea Bock, but they never were engaged or married. They parted ways in 2009 but "still remain great friends."
There is not much information available about Merrell since she is not active on social media. But, ironically, she works as a social media manager, where she manages various brands and their socials.
Pennington's fiancée is originally from Vancouver, Canada, but is currently based in the United States. However, it seems like she will be here for a long time since she is building her dream house with Pennington.