Chef Emeril Lagasse's children inherit his passion for the culinary arts
Restaurateur and chef Emeril J. Lagasse III has found tremendous success in the culinary world, and his children appear to have inherited his passion for food, along with the talent to cook.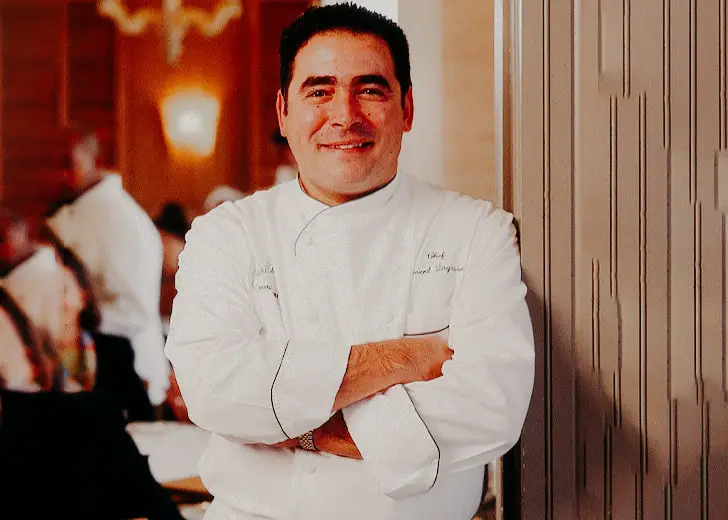 As a chef-cum-proprietor of 11 restaurants and an author of 19 cookbooks, Emeril J. Lagasse III has built a culinary empire.
Having been bestowed with honors such as 'Chef of the Year' by GQ Magazine and 'Restaurateur of the Year; by New Orleans City Business, he is recognized far and wide for his talents in the kitchen.
Apart from his glory as a chef, the food personality is an inspirational figure to his four children, who have followed his footsteps into the world of cuisine.
Passing Down the Legacy
Being the children of a celebrity chef has its perks. All of Lagasse's kids have cooked alongside him from an early age.
Along with their natural flair for cooking, this experience has shaped their careers, as they pave their paths in the culinary world. It's as if the knack for culinary arts runs in the family.
The chef had his two eldest daughters, Jullian Lagasse and Jessi Lagasse Swanson, from his first spouse Elizabeth Kief.
He is currently married to his third wife, Alden Lovelace, with whom he has two children, a son named Emeril J Lagasse IV (EJ) and daughter Meril Lovelace Lagasse.
His daughters, Jullian and Jessie, have started their journey as authors of cookbooks with Gluten-free recipes, while his son, EJ, has entered the culinary world as a chef, much like his father.
Emeril Vs. Emeril
While appearing as guests on Rachael Ray Show, the Lagasse duo faced a 5-ingredient cooking challenge, where they both had to prepare different dishes using the same ingredients. 
While the father-son pair prepared their dishes, Rachael Ray congratulated EJ for his first year working as a professional chef in his father's restaurant.
EJ said he enjoyed taking classic dishes and putting his spin on them when asked about his cooking style. His father added that EJ's style leaned towards the French way of cooking. 
The duo seemed to have a strong bond and a healthy competitive streak, which was a treat to watch, and the dishes they laid out looked ravishing.
EJ has been cooking alongside his old man for various projects, including the Cayman Islands food festival. He is also on his way to get a professional degree from Johnson & Wales University and was quite excited to attend the culinary school from fall 2020. 
The young chef added that he was looking forward to learning new things and aiming to help bring forth a new generation of cooks.
I'm really looking forward to that… and to never stop learning, continuing to push forward, and trying to help bring in the new generation of cooks.