Ty Herndon and Boyfriend Matt Collum Split — The Country Star's Story of Coming Out as Gay
Ty Herndon and Matt Collum have decided to go their separate ways.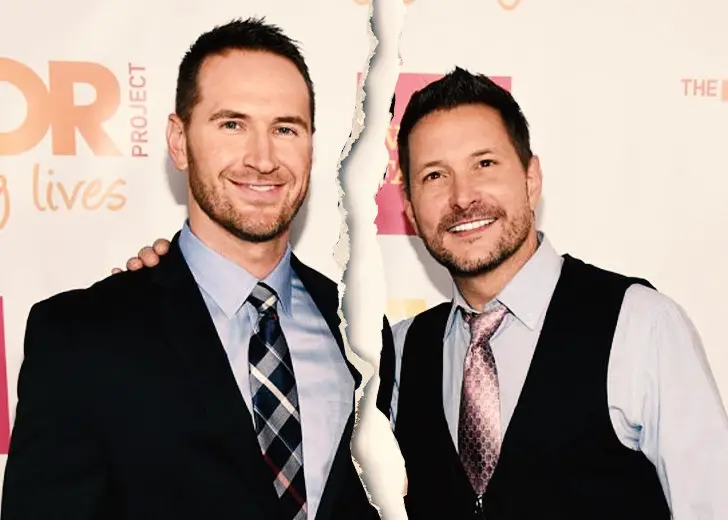 Country singer Ty Herndon and his boyfriend Matt Collum have called it quits after being together for 11 "beautiful" years. The musician recently took to his official Instagram account to announce the news to his fans.
He wrote a lengthy caption to explain his split from his boyfriend, Collum. In the text, Herndon reflected on their time together and confidently told everyone how the two would remain committed to each other as lifelong friends.
Herndon also appreciated the support given to them by the city of Nashville and everyone involved in their lives.
He concluded his writing by quoting the Bible and iterating how the two were now looking forward to "this next season" of their lives with "hope, optimism, and love."
Ty Herndon Came Out as Gay in 2014
In 2014, the country musician came out as gay and called himself "an Out, proud and Happy Gay Man."
Herndon told People the exact reason he decided to come out as gay. According to the artist, he realized he had "an incredible story" that could help other people's children and save them from going through the difficult times that he personally endured. 
According to the singer, his mom "probably" knew he was gay way before he realized it himself. He later recalled the time when he used to sit down with his mother to have conversations regarding his sexual orientation.
The artist explained how his mom was not overly concerned regarding his career path. Instead, she was concerned about him having a happy life. 
Herndon Revealed His Boyfriend Weeks Later
During the 2014 TrevorLIVE event in Los Angeles, the singer was seen hand-in-hand with Collum on the red carpet. He introduced his then-boyfriend to the world just three weeks after coming out as gay.
Before making his relationship with Collum public, Herndon recalled telling his ex-boyfriend that once they walked on the carpet as a couple, there's no going back in the public eye.
When the 'Living In a Moment' hitmaker was asked about a possible marriage with Collum, he revealed to have discussed the subject matter with his ex-boyfriend but brushed the question aside by citing his busy schedule. 
The singer told the press,
We talk about it a lot, but I have a new album. I know that's weird to say, but I'm so busy!
Ty Herndon Was Twice Married Before 
In an exclusive chat with Entertainment Tonight back in 2014, Herndon spoke of his previous marriages and elaborated about him being a husband to his ex-wives. He further claimed that both of his former wives "absolutely" knew about his sexuality. 
Herndon called both of his marriages to be "unfortunate" and at the same time confessed to having done so only to save his music career. 
He told ET that he wasn't ready to take any chance with his singing and feared he wouldn't succeed as gay in the country music industry. 
Herndon was first rumored to be gay in 1995, but during that time, the singer did not confirm or hint at his sexual orientation in public.