Ty Dolla Sign Dedicated His Debut Album to His Brother — His Brother's Story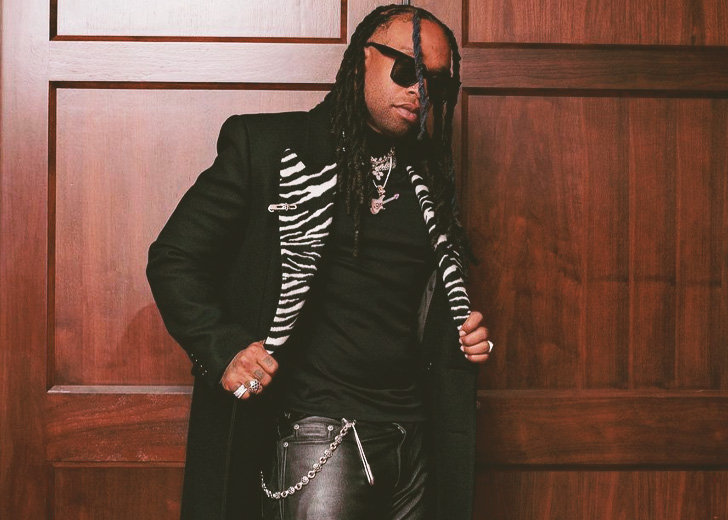 Ty Dolla Sign broke out in 2010 on YG's 'Toot It and Boot It' as a hook singer.
Since then, he has been a constant presence in pop, rap, and R&B, not only on his records but for some of the most prominent artists in music, from Kanye West and Big Sean. 
With his signature vocal backings, he is one of the go-to feature artists in hip-hop and R&B.
He credits his inclination towards collaboration to the fact that he considers himself a musician first and a producer second. 
No matter what hat he's wearing — producer, rapper, vocalist, or collaborator — his artistry shines.
He has helped define some of the era's best popular music and credits his little brother, Big TC, for much of his musical influence.
Ty Dolla Sign Influenced by His Brother
In 2015, Ty released his debut album Free TC dedicated to his young brother, who got incarcerated for a murder he did not commit (according to Ty) at the tender age of 18. 
TC is also a singer, songwriter, producer, and all-around musical genius. He appeared on YG's breakout 2014 album My Krazy Life on an interlude called 'Thank God,' recorded in prison.
He also lent his vocals on several of Ty's songs, including 'In Too Deep' from Sign Language mixtape. 
The brothers have even collaborated with their sister, AngelGold, on the 'No No No' track. 
According to Ty, Free TC focused on getting his brother out of jail and bringing awareness to people who were wrongfully incarcerated and forgotten about.
He explained that spreading the word and getting people involved was important. 
A real one like me, I'm going to get them out, I'm going to do whatever I can. I'm going to use this money and get him a great lawyer and get him out. He's definitely innocent for what he locked up for. 
Unfortunately for the brothers, the album got a lot of attention on TC, which caused trouble, and he ended up getting locked in solitary confinement for a long time.
So in Ty's next record, Beach House 3, he did not feature his brother. 
Ty Dolla Sign's Brother's Case
Ty's brother was a member of the Schoolyard Crips, and in 2004, he was accused and convicted of first-degree murder and sentenced to 67 years to life. 
According to court documents, on March 6, 2004, TC shot and killed fellow gang member Kenneth K.C. Ross, who had been labeled a snitch for testifying against a fellow gang member charged with a 2003 drive-by shooting.
Brenda Freeman had witnessed the incident. She was making her way to her neighborhood liquor store when she saw several men, including Ross, at a bus stop.
On her way home, she heard shots and saw TC holding a gun at arm's length when she turned around. 
Freeman initially stated that she had not seen the shooter but later identified TC from a photo lineup.
Despite everything that happened, it seems Ty is determined to help his brother.