Big Sean's Dating History with Girlfriend Jhene Aiko Detailed
Nothing or no one can come between the two.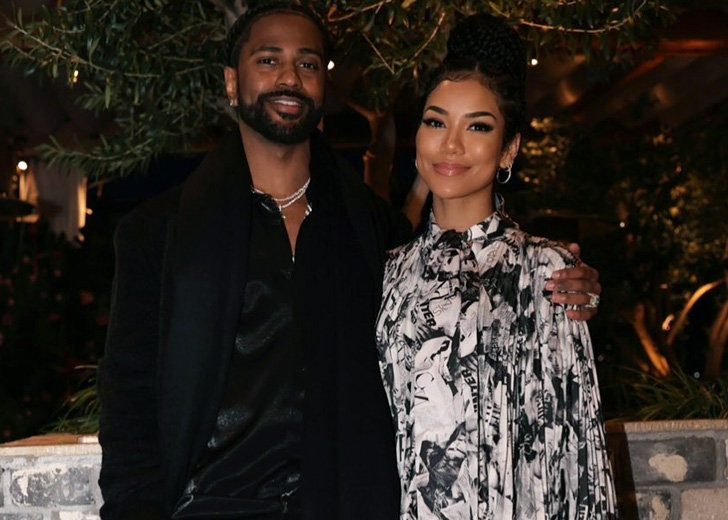 For die-hard Big Sean fans, the question "who is Big Sean dating?" warrants no interest.
For the people who aren't in the know, Sean has been in a relationship with his girlfriend, Jhené Aiko, since 2016, even though they briefly called it quits in March 2019. But it did not last long, and by the end of 2019, they were reunited.
The couple first met in 2012, when they worked on 'Beware' and 'I'm Gonna Be' together. Sean had asked her out to a courtside game, and Aiko, who had never been to one, agreed even though she had a boyfriend. 
However, shortly after, Aiko broke up with her boyfriend, not because of Sean but because she discovered her boyfriend was already married. Aiko wanted to shoot her shot at Sean, but he was already dating Glee's Naya Rivera. 
The duo continued to be friends until rumors of their relationship started. By this point, Sean was already married and divorced from Rivera and broken up from his then girlfriend Ariana Grande, while Aiko was married to Dot da Genius. 
Big Sean and Girlfriend Jhené Aiko's Dating History
In April 2016, the duo released the joint album Twenty 88, which featured their explosive chemistry and convinced fans the duo were more than just collaborators and friends. 
That same month, Sean opened up about his relationship with his now girlfriend, Aiko, during an interview with Billboard. Sean, at the time, said that he didn't know how to describe their relationship, and then he added that they loved each other. 
Although he did not specify what kind of love it was, shippers were convinced it was not friendship love. In August, Aiko filed for divorce from Dot da Genius, citing "irreconcilable differences." By this point, she and Sean had been photographed looking cozy together at numerous events. 
Then, in a September 2017 Billboard interview, Aiko finally spoke up. She explained that she did not have many friends and stated that Sean was her family. She then called him the love of her life. 
Shortly after, Aiko got a tattoo of Sean on her left tricep, the same time her divorce was finalized. 
Big Sean And Jhené Aiko Break Up And Makeup
But in December 2018, a source close to the couple confirmed that they had split up. Before that, Aiko also had her Big Sean tattoo covered up with a galaxy tattoo. However, she had clarified she had done so for aesthetic reasons. 
In March 2019, Aiko officially confirmed their split in an Instagram comment. She responded to a fan, speculating that she would trash the rapper on her next record, sharing that there was no animosity between the two and that she had tons of love for him. 
A few months later, in November, the two collaborated on a new single, 'None of Your Concern,' which sparked rumors of their reunion. After that, they even rang in the new year together and celebrated Valentine's Day with each other in Disneyland.
Although they did not confirm they were back together, during an Instagram Live in April 2020, Sean told his paramour that she was looking good. This led her to respond with, "Why don't you marry me?" to which he assured her she didn't need to worry as it was in the works. 
It looks like Sean and Aiko are in it for the long run.