Looks Like Big Sean's Long Hair Is Here to Stay and Evolve — A History of His Haircut
A look at Big Sean's hair transformation in the last year.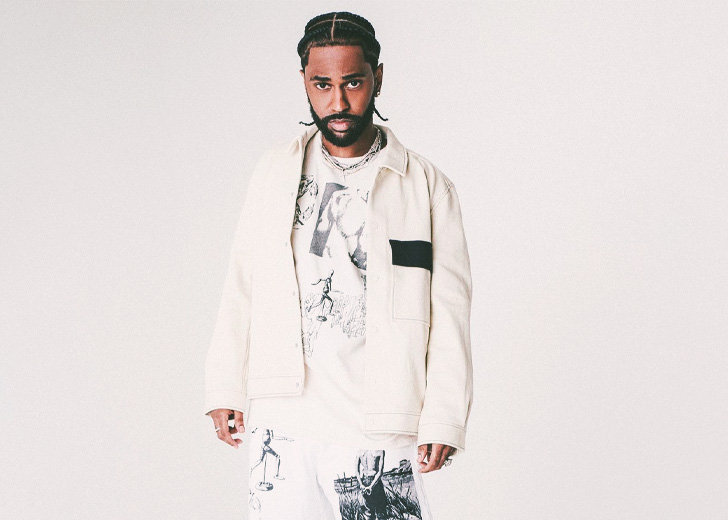 Rapper Big Sean unveiled his hair growth back in December 2020 and he has stuck with it ever since. The 'ZTFO' singer sported a fade haircut with some mohawks in between for most of his career but has now switched to longer hair and cornrows.
Big Sean first took to Instagram on December 11, 2020, to share a picture of his afro and striking hair growth. The rapper noted that his hair looked like a wig but was his natural hair.
His followers flooded the comment section, pointing out the resemblance between him and others, including young Michael Jackson, Huey Freeman from The Boondocks, Ludacris, and many others.
Big Sean has been sharing his more recent looks on Instagram frequently and it looks like his long hair is here to stay. Throughout the past year, the rapper's afro has varied in length a little, but he has moved away from his initial short fade haircuts.
Big Sean's fans and followers also seem to love his new look. Previously, he created a lot of buzz when he shared a short clip of his hair braided into six cornrows.
Artists, including Bfd Da Packman and Yung Bleu, complimented Big Sean with the former calling him beautiful.
Aside from showing off his afro and cornrows, Big Sean has also compared his looks with his father's. On the occasion of Father's Day, he posted a few pictures of his father from the 70s with his side by side and showed his appreciation to his dad.
One of the realest ever though no doubt, from having a word of the day riding to school, to telling me how to love a woman properly way before I even had the chance, lol. Always know what to say to help make me feel better, I appreciate you Dad n Happy Fathers Day to all the good Dads
Big Sean And Jhene Aiko
Big Sean and Jhene Aiko announced their relationship back in 2017 when she unveiled his face tattooed on her tricep, just days after her divorce with Dot Da was completed.
The two had a good relationship for the next two years, but fans began questioning them after people noticed the tattoo missing from her triceps. In May 2019, she shared a picture of a tattoo artist working on her back and wrote, "Realizing ALL things are temporary, I rejoice in this moment."
The post led fans to speculate that she and Big Sean had ended things. The speculations were further reinforced by the rapper and his girlfriend unfollowing each other around the same time.
Aiko later clarified that during the time when the picture was taken, she was only covering the moon phases and the rising sun on her back and that she still had Big Sean's face on her tricep.
However, after it was confirmed that Big Sean's tattoo was no longer present on her, she explained people were overreacting and that there was no beef between her and the rapper.