Jhene Aiko Covering up Her Big Sean Tattoo Wasn't a Hint on Their Relationship Status
"I covered ALL my tats w/ a big [explitive] Dragon w/ a Phoenix wing breathing life and light into a new galaxy. NEW ART! NO BEEF! ALL LOVE!," said Aiko.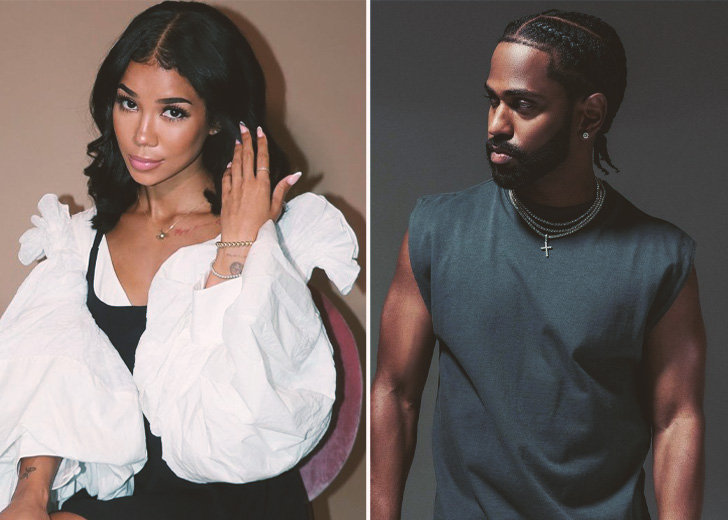 Jhene Aiko's tattoo of Big Sean was a loud and proud announcement from the songstress that she and the rapper were smitten in love.

So, when she had the tattoo covered up just over a year into their relationship, it set the internet on fire. Fans and publications began speculating that the cover-up tattoo indicated that Aiko's relationship with the rapper was down in the dumps, if not a breakup.

Thankfully, the couple is still as much in love as they have ever been, and their way of showing it is via their socials. 
Jhene Aiko's Big Sean Tattoo
Aiko first got her boyfriend's face tattooed on her tricep in 2017, just days after her divorce from Dot Da was finalized. The artist had inked Sean giving a serious look while dressed in a formal black bowtie. 
Without a single word being exchanged, the world received the message that their relationship was meant to last. However, come 2019, the I Decided rapper was visibly absent from his girlfriend's tricep. 
In May 2019, Aiko shared a snap of herself with her tattoo artist working on her back, and the caption read: "Realizing ALL things are temporary, I rejoice in this moment."
Jhene Aiko and Big Sean Unfollowed One Another
Around the same time, she had also unfollowed Sean on social media. Understandably fans began asking questions. She promptly clapped back at the speculators clarified that the tattoo was only to cover the moon phases and the rising sun on her back. She added,
Sometimes you don't want to follow ur boyfriend/girlfriend on social media.. if it weren't for u crazy blogs and ur speculation I would follow and unfollow him twice a day, everyday... [it's] not that serious... I see him enough in real life and on my arm.
Hence, she implied that she hadn't covered up her beau's face from her arms. However, later that year, fans noticed that the Big Sean tattoo was gone, replaced by a massive dragon tattoo. 
Did Big Sean and Jhene Aiko Break Up?
Once again, the same question has plagued the fanbase: Did Big Sean and Jhene Aiko break up?
Aiko remarked that she had also covered up her buddha tattoo and the bible verses she had on her and clarified that she still respected Buddha and Jesus. She duly noted that the fans were overreacting. She even tweeted:
I covered ALL my tats w/ a big [explitive] Dragon w/ a Phoenix wing breathing life and light into a new galaxy. NEW ART! NO BEEF! ALL LOVE!...and im STILL adding more cuz... [explitive] yeah pain.
It was immediately noticeable that Aiko deliberately did not bring up her rapper boyfriend's name during any of her comments, and neither did he. In addition, Sean was silent throughout the entire wildfire. 
Still, recent updates on the couple's respective Instagram handles clarify beyond doubt that the couple is still going strong. It's been years since the whole tattoo-breakup rumors, and the couple is still going out on vacations and spending quality time together.