Trisha Paytas Exposes Anna Campbell — Says She Should Be in Jail
"I'm the wrong person you want to make these slight threats to."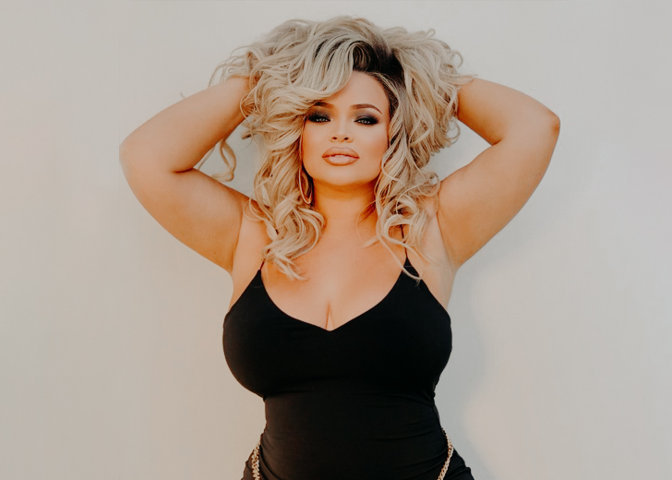 YouTubers Trisha Paytas and Anna Campbell are at it again, but this time Paytas is throwing the punches. Following the abuse allegations levied against Campbell by her ex-girlfriends, Paytas and Campbell became embroiled in a public drama.
It all began when Campbell was accused by her ex-girlfriends Natalia Taylor, Taylor Lynn, and Kaylee Jade of alleged physical assault, drug abuse, and more. The three girls claimed Campbell had been having inappropriate conversations with minors behind their backs.
They collaborated in a video titled 'We are survivors,' detailing the trauma they went through while in a relationship with Campbell. 
Following the release of the video, Paytas in a July 29 vlog titled 'secret room is almost finished,' opened up about their plans to discuss Campbell's allegations in their Frenemies podcast. 
However, Campbell didn't take their remarks lightly and took to the comments section to warn Paytas about the possible legal consequences they might face if they spoke about her.
Now, Paytas has spoken up against Campbell's legal threats. On August 5, Paytas hit out at Campbell with a YouTube video and discussed their thoughts on the allegations.
Paytas calls out Campbell
The video, which was another episode of their Frenemies podcast spinoff, Enemies titled, 'Keemstar, Faze Banks, Anna Campbell, BuzzFeed,' revolved around controversial topics that Trisha wanted to bring to light.
Towards the end of the show, Paytas talked about the allegations against Campbell regarding abuse towards her ex-girlfriends, as well as accusations of child-grooming.
They began by addressing the reason for talking about this issue. Paytas noted that they wanted to inform fans on a situation that many popular YouTubers didn't want to talk about.
The 33-year-old then addressed Campbell's threats, saying that they were the wrong person to be threatened, implying that they would respond to Campbell's legal actions equally.
After that, Paytas discussed Campbell's child-grooming allegations and claimed the latter had meetups in hotel rooms and improper conversations with her underage fans. They even said that Campbell needed to be in jail.
You groomed them. When they [started] to be a certain age, you [became physical] with them. That's creepy. I'll say it right now, no one has any business having private conversations and private meetups with underage fans. How is she not in jail?
Campbell has not responded to Paytas' statements yet.
Fan Claims Being Groomed
Although the truth has not yet been established, on July 30, Campbell's former fan Maddy, who is now 21, posted a video on her YouTube channel titled 'I am a survivor of Anna Campbell.' The YouTuber also exposed Campbell. 
She claimed Campbell referred to her as her daughter, allegedly groomed her and emotionally blackmailed her since she was 16. Maddy alleged Campbell bought her expensive gifts to stop her from going public with the relationship. 
Campbell reportedly also shared her problems with her regarding her relationships, family, and substance abuse. And as an active member of Campbell's fan group chats, she and her friends used to get explicit photos and suggestive messages from her. 
Campbell even gave them tips on physical intimacy and told them about her own experiences. With all the mounting allegations, all that is left is for the law to decide if Campbell is guilty or not.