Trick Daddy Talks about Expanding 'Eat A Booty Gang' with Women's Support to Eat More Booty
"Yeah, I get ate out," claims Trick Daddy.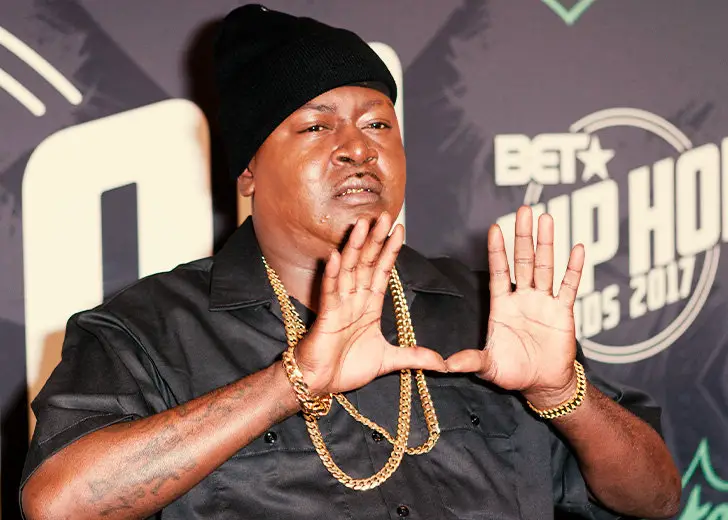 Trick Daddy, who previously named his crew the 'Eat A Booty Gang,' has again made the headlines for his comments on the same topic.
During his recent appearance on the Drink Champs podcast, the Miami rapper talked about his infamous pack while sharing his intentions to expand it.
"It's the 'Eat a Booty Gang,' I'm building the franchise up now," he stated in the video that has been going viral on the internet currently. He continued, saying that he will work with women in the coming days to support the 'Eat a Booty Gang.'
Surprised with his comments, when the podcast's co-host N.O.R.E. asked him to elaborate on what he meant by women supporting the gang, he clarified, saying, "Yeah, women eat the booty, too. Yeah, I get ate out."
N.O.R.E. further asked the rapper if he kept his legs in the air during the act, to which Trick Daddy, real name Maurice Samuel Young, replied, "It depends."
Once the podcast aired, it took little time for netizens to talk about the rapper's loathing comments. While some criticized him, others took to Twitter to share some hilarious memes relating to his viral comments.
Have a look at some memes here:
How It All Started
In August 2014, Trick Daddy announced his crew as the 'Eat A Booty Gang' and declared August 5, 2014 "National Eat a Booty Day." Even then, he received heavy criticism from people, with many questioning if the rapper and his group were gay.
"2 join da EataBooty Inc...Requires no credit...check, no down payment, no initiations, job history don't matter. Like the army THIS IS THE PLACE 4u [sic]," he wrote on his Instagram back on August 4, 2014.
The 46-year-old also sat down with All Hip Hop magazine and said he wanted the gang to be officially funded by the United States government. He claimed to have opened the door for men everywhere to please their women beyond physical intimacy.
"I want to get it government-funded. They fund the KKK," he said. "Why can't they fund the 'Eat A Booty Gang?' If the government funded the 'Eat A Booty Gang,' as the CEO and founder of the 'Eat A Booty Gang,' I promise not one clean booty will go unate [laughs]."
When asked if he was doing all that to gather attention, Trick Daddy denied the allegations and explained he had been saying those things on the record since the late 90s. He even recalled how he said, "I'll eat your coochie with your legs up, down your back, up your crack," in his single 'I'll Be Your Player.'
In addition, the rapper insisted that men have been doing it for a long time; however, they never admit to doing it. But he claimed himself as the person who says everything that others don't want to say.
During the conversation, he went on to imply he was not gay and had nothing against the community. "I'm not homophobic, but don't be promoting it in front of these kids. Give kids their opportunity to be who they want to be in life," he added.