Podcast Host Lewis Howes and His Girlfriend Yanet Garcia Are Living Together
Lewis Howes' girlfriend Yanet Garcia is one of the most talked-about weather anchors.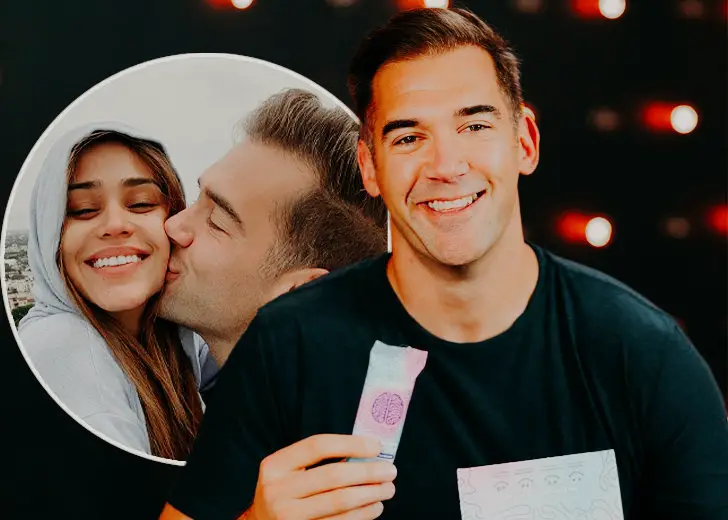 The School of Greatness podcast host Lewis Howes has invited several talented personalities on his show to share their self-development tips.
But apart from the great minds he interviews on his podcast, the New York Times bestselling author also finds inspiration from his girlfriend, Yanet Garcia.
Howes' partner is also one of the most talked-about weather anchors.
Howes Is in a Relationship with Garcia
The podcast host is presently in a relationship with former Mexican weather presenter Garcia.
Dubbed as "The World's Hottest Weather Girl," Garcia worked for Mexican television's morning program, Hoy. She has also been featured in the Spanish comedy movie Bellezonismo.
In addition to her acting and hosting career, the 30-year-old presenter runs a YouTube channel, posting interesting vlogs and workout videos. She is also a model.
He Met Garcia after His Breakup with His Ex-Girlfriend
Howes was previously in a long-term relationship with his partner for 7 years. He opened up about his split in a podcast with Whitney Miller in August 2019.
He expressed that he felt like drowning after the end of his relationship. Meanwhile, he also stated that a new adventure and more fulfilling experience lies ahead of such bitter phases.
There is a new adventure waiting for you and you can be happier, more fulfilled and experience more love than ever before.
For Howes, that adventure came up in the form of Garcia.
In an Instagram post on January 17, 2020, the former professional football player revealed that it had been a year since they met and felt good about each other.
The 38-year-old entrepreneur further shared that he was not looking to find someone after his last breakup as he wanted to be on his own for a while.
Howes also felt grateful to have someone like Gracia, who inspired him to be a better man every day. "You are an angel. You came into my life when many people left it and you've inspired me to be a better man every day," he said.
His Girlfriend Quit Her Job to Move to the USA with Him
The Mexican beauty seems to be smitten by Howes, as she ended her stint on the Mexican TV show Hoy in December 2019 to move to the USA with her boyfriend.
Although Garcia is yet to get married to her entrepreneur boyfriend, leaving her job reflects her commitment towards her partner. 
Presently, Howes and Garcia live together and have been doing exceptionally well in their field of work. The model is usually involved in various modeling projects and photoshoots, whereas the Ohio native hosts his podcast regularly.
The couple is accompanied by their cute pomeranian dog named Mamacita. Mamacita boosts over 17 thousand followers on Instagram, managed by the celebrity couple.