Comedian Nikki Glaser Talks about Her Biggest Insecurity Onstage
The talented comic Nikki Glaser opens up about her biggest insecurity with respect to crowd work.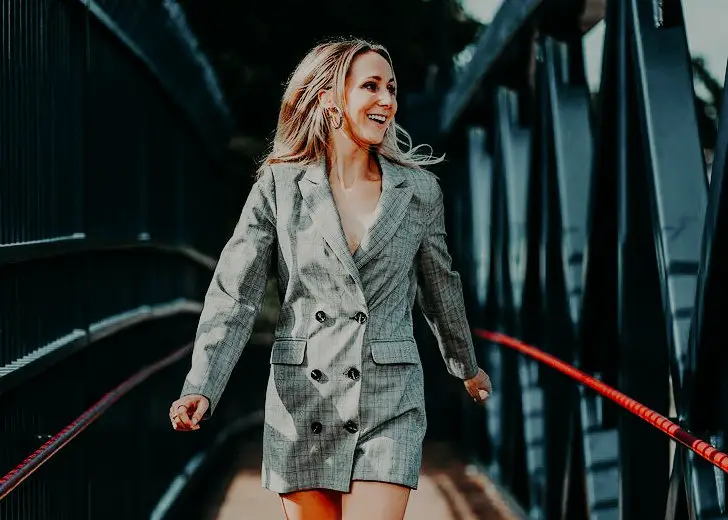 Nikki Glaser is a stand-up comedian who also hosts podcasts, radio and TV shows. The 36 year old comedian has recently opened up about the insecurity she feels in terms of crowd work on stage.
Though her real name is Nikki Rene Glaser, she prefers to go by Nikki. Initially, the TV series Not Safe with Nikki Glaser made her famous among entertainment fanatics in 2016. Now she runs her own podcast. 
Glaser has talked about her insercurity of being on stage and addressing the crowd in the Comedy Here Often? podcast, where she spoke virtually with musicians and comedians Matt Selman and Dan Soder. 
The comic revealed how her brain turns to mush when she's in the limelight, even though she seems calm and collected, as Selman says. Apparently, she doesn't focus her vision on anyone or anything, in particular, to spare her from the mortifying ordeal of dealing with gazes. 
Glaser also says that having to make someone genuinely laugh is a big deal and that when they don't respond, or worse, when they respond reluctantly, she feels terrible.
When told that she was terrific at crowd work at the Comedy MIX, a somewhat flustered Glaser admitted to not talking to the crowd at all in general. 
"I'm just scared of seeing people not having fun," says Glaser adding that the fear of eliciting a reluctant reaction makes her feel "terrible" about herself. 
It only makes sense since the Nikki Glaser Podcast host's childhood was filled with overwhelming feelings of being an odd duck. Admittedly, she had many insecurities and used to crave attention. She also fought an eating disorder.
For the years to come, she would try to fill the void with excessive stage time and ongoing projects. During this challenging time, "workaholism" became her drug.
Before the pandemic, she had been engaging herself in nightly standups without many breaks. Then she moved back to her parents' in St. Louis, which brought a significant change in her whole perspective on life. 
Glaser dealt with the fact that they'll be gone someday. It caused her actually to stop and live in the moment. And having had a good time with her parents, she decided to stay in St. Louis, where she rents an apartment with her best friend and hosts a podcast.
The hopeful comedian doesn't know what's next but has a rough idea of what life could look like hereupon. She says she might get a place in L.A. and New York or visit there when the cities open up.
During the pandemic, Glaser found out that she can have a significant presence in Hollywood and New York from St. Louis. The Nikki Glaser Podcast is probably her favorite project because it has led to profound self-love that she hasn't experienced before.
She says she now loves herself for the first time in her life, along with finally having all the faith herself. She looks at it as a form of self-help.