The Truth about Tracie Thoms's Love Life and Dating Rumors with Rosario Dawson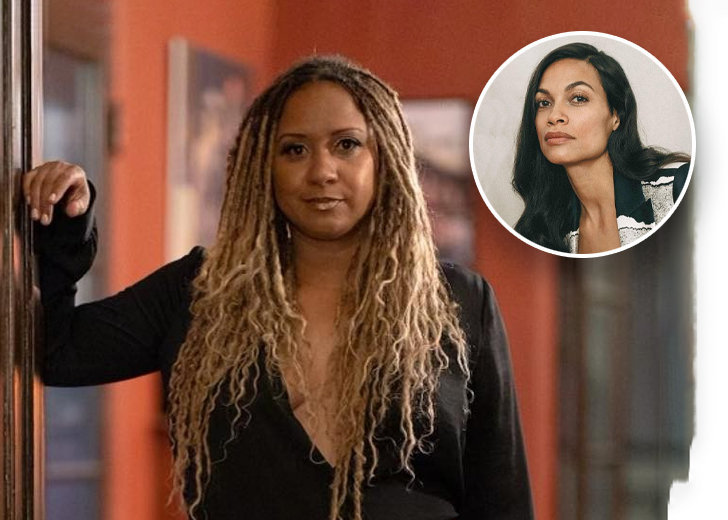 Tracie Thoms became a big name in Hollywood after her 2005 movie, Rent. She played Joanne Jefferson alongside on-screen partner Rosario Dawson's Mimi Marquez.
Working together, they became great friends and have kept the friendship alive even after all these years. They are very close, something that fed a few rumors about her dating life.
There have been many speculations that they have dated one another and that Thoms could be a lesbian or a bisexual actress. But, is any of that true?
Was Tracie Thoms Ever Dating Rosario Dawson?
The rumors about Thoms and Dawson's potential relationship were tame ones at first. However, after an apparently intimate picture of the two got out in 2007, all hell broke loose. Everyone started thinking that they were a legitimate couple.
Rosario and Thoms attended the 60th Cannes Film Festival on May 22, 2007. At the event, upon seeing one another, they greeted and went for a kiss.
The kiss was meant for the cheeks. However, a bad camera angle resulted in a picture where it looks as if they were going for a peck on the lips.
While discussing this with Chattify in October 2011, Thoms said, "That photographer was in the perfect position because Rosario was kissing me on my cheek, and I was making a kissy face. But the angle the photographer shot it from looks like we're kissing each other on the lips."
She also had qualms about how she was portrayed in the media after the picture went viral. "They don't say whether or not I'm straight. They don't care about my orientation," she said.
Then, she clarified she was straight and bashed the media outlets for making a big deal out of a misunderstood picture without ever knowing the truth.

Tracie Thoms with her rumored dating partner, Rosario Dawson, in October 2019. (Photo: Tracie Thoms/Instagram)
With this, Thoms effectively denied ever dating Dawson. However, unlike the picture, the interview never went viral and many sources still think she had a romantic thing going with Dawson.
Her lesbian rumors persist also because of the roles she plays in movies and TV. She is known to play lesbian characters very often, and that might help to keep the confusion about her sexuality alive.
Thoms, however, does not mind playing such roles at all. Instead, she's proud of it.
Is Tracie Thoms Married?
To anyone's knowledge on the internet, Thoms is not married. She does not have a husband that anyone knows of unless she is hiding something really big.
She has, however, had a few boyfriends over the years. Nothing mainstream, though. The only boyfriends she has talked about are the ones she had earlier in her life.
During the same interview with Chattify, she recalled her worst date with a then-potential boyfriend. It was their second date, and it went horribly because of the guy's attitude.
She recalled having to pay for the dinner (and his cab ride home) because he paid for the first date and felt like he had "done his part." Thoms was all for equality, but the guy went too far.
In a conversation with Tami Roman in May 2021, she mentioned another boyfriend. This was back when she was still a student pursuing a bachelor's degree in Fine Arts at Howard University.
Her boyfriend was a business major, and he had many companies on his back trying to get him to work for them. He got a lot of theater tickets, including ones for Rent, something of a big deal around 1997 and 1998.
So, they went to see Rent together, and she became attached to the drama. That was what technically started her connection with Rent, which later culminated with her getting a part in the movie.