Torrei Hart on Her Decision to Keep Her Ex-husband Kevin Hart's Last Name
Torrei Hart opened up about her situation with popular comedian Kevin Hart.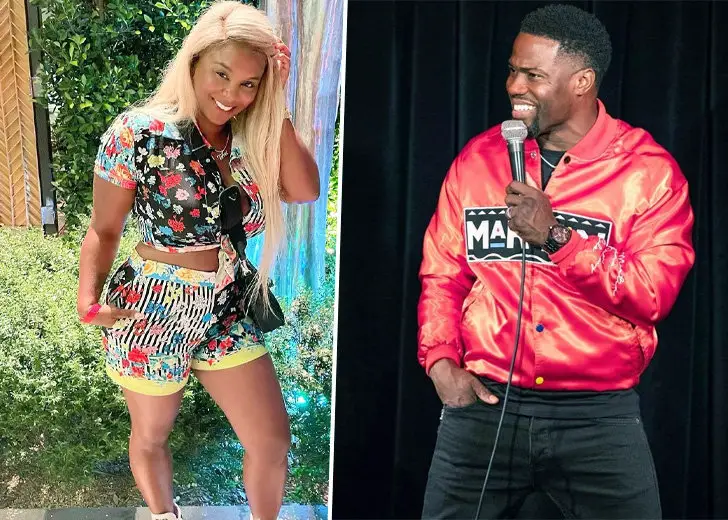 Torrei Hart recently opened up about her relationship with her ex-husband Kevin Hart. Talking with the hosts of The Real, she explained her use of Kevin's last name even after the two are officially divorced.     
She told the hosts how they had been co-parenting their kids. She was on the show to promote her new podcast Breakin Thru with Torrei.
Torrei Hart Explained Her Decision to Co-parent
On the chat show, she called co-parenting her kids with Kevin to be "easy." She debunked people's opinions regarding their relationships. She said people just assumed "for whatever reasons" that she and Kevin were "enemies." 
Torrei told the show's hosts that she and Kevin went way back and accepted the unfortunate circumstances that led to things not working in a romantic way. 
As per her, the ex-couple made a conscious decision to make sure their children were happy and healthy.
Torrei Hart on Keeping Hart as Her Last Name
During the conversation, when Torrei was asked about her decision to keep her ex-husband's last name, she explained that she was too positive and too busy enjoying her life to be focused "on that."
She revealed the decision to be mutual and explained that Kevin had no issues with her changing her last name.
Torrei continued to explain how her kids requested her to keep the last name from her marriage with the comedian.
One of the reasons she cited was the issues their children could potentially face at school when their parents have different last names. So, they decided to listen to their children and do good for their well-being. 
"It's not about me, it's not about Kevin. It's about our children and what they want," Torrei added.
Torrei Hart Defended Her Decision after Backlash
The TV personality faced backlash after the episode of The Real was aired.
Shortly after, in an exclusive interview with TooFab, Torrei defended her decision and called the last name to be hers, firstly because "it is mine," secondly, because Kevin "don't want" her to "give it back."
"People always ask me that, that's my name, get over it," the actress further explained. She told the reporter that she'd remain a Hart until she decides not to be a Hart. 
There is a general assumption that Torrei decided to keep her ex-husband's last name just to gain benefits in her career.
However, debunking the assumption, the actor/screenwriter said, "I don't think so, because you can have a name, but if you're not doing the work, what good is the name?"