Facts about Tommy Clufetos — Wife, Family and How Father Gave Him His Musical Break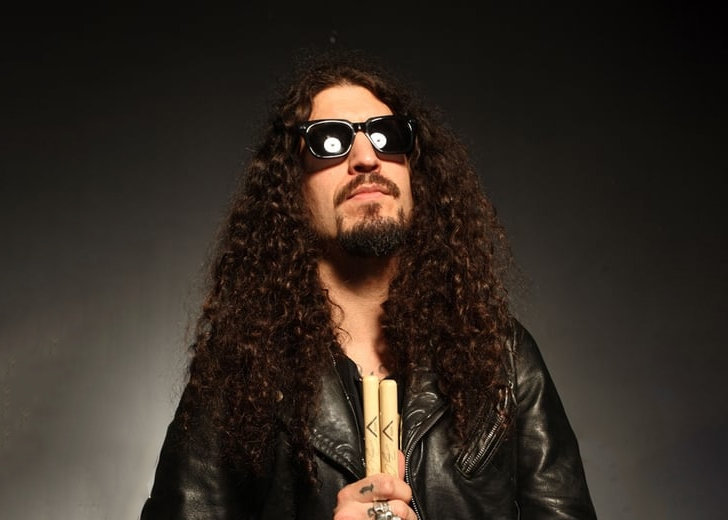 Tommy Clufetos has been around the rock scene for ages. He is best known to most casual rock fans for his stint with Black Sabbath. But he is well known among hardcore rock fans. 
Clufetos started his career as a drummer before he even turned 10. And he's still going strong, releasing a solo album during the pandemic. 
His family has always been a big part of his life, and he brought a few members along for the ride in his solo project. His father and his daughter had their contributions to making the record even more special. 
Tommy Clufetos's Father Drummed Music into Him (Kind Of)
Clufetos, as mentioned above, got into music really early. He has his father, Tommy Clufetos Sr., to thank for that.
Born on December 30, 1979, in Detroit, Michigan, he started drumming before most kids finish kindergarten. He got given his first pair of drumsticks when he was six.

Tommy Clufetos grew up playing drums for his father's band. (Photo: Twitter)
After that, life was just a balancing act between music and school — he attended Rochester Adams High School in Rochester and played music whenever possible.
As soon as he could play well, he played for his father's band. He did so throughout his developmental stages in life and attended school only with a few hours of sleep under his belt every night.
He moved to Los Angeles after a while, and it was there that his professional career started, learning from Ozzy Osbourne and Ted Nugent. But in reality, his musical journey began alongside his father.
During an interview with Relics Magazine in May 2021, when asked what his inspiration was to pursue music, he cited his father and family as his biggest inspirations. He rightly included him in his latest solo project.
In 2021, he released his first solo album, Tommy's RockTrip: Beat Up By Rock' N' Roll. On the album is a song titled 'Power of Three,'
The song is the most special in the entire album. One reason is — his father is on the saxophone for the song.
Tommy Clufetos's Life with Wife and Daughter
The second reason 'Power of Three' is special is because of his daughter, June Grace. The five-year-old, whose nickname is Junebug, lends in vocals towards the end of the song — you can hear her reciting the alphabets as the tune comes to a close.
The song, which is a tribute to his family, her daughter, and having her, is fittingly called 'Power of Three' — it combines three generations of his family.
"She loves the song; she's proud of it," Clufetos said during his interview with Joel Gausten in May 2021. "I hope when she's old, she can have this gift and this little love nursery song that her daddy made for her."

Tommy Clufetos with his wife, Casey Clufetos, and their daughter, June Grace. (Photo: mixedarticle)
Another song from the record dedicated to a family member is 'Make me Smile,' which is about his wife, Casey Clufetos. "It's tailor made for her," he confessed about the tune when talking to Misplaced Straws in May 2021.
He and his wife first met on Sunset Strip in Los Angeles and got married at an unknown later date. To know how that happened, you might have to listen to the song as it is about exactly that.
As for why he wrote a song for her, he said, "I'm not good at writing Valentine's Day cards or getting great flowers or doing little romantic things."
"So I wrote her a sexy, bluesy rock song to make up for that," he told Live Metal. He said he used to put the song on whenever she got mad at him, and it worked like a charm.