Sharon Osbourne Caught Glorifying Domestic Violence with Ozzy Osbourne
Sharon and Ozzy Osbourne are working on their biopic about their marriage.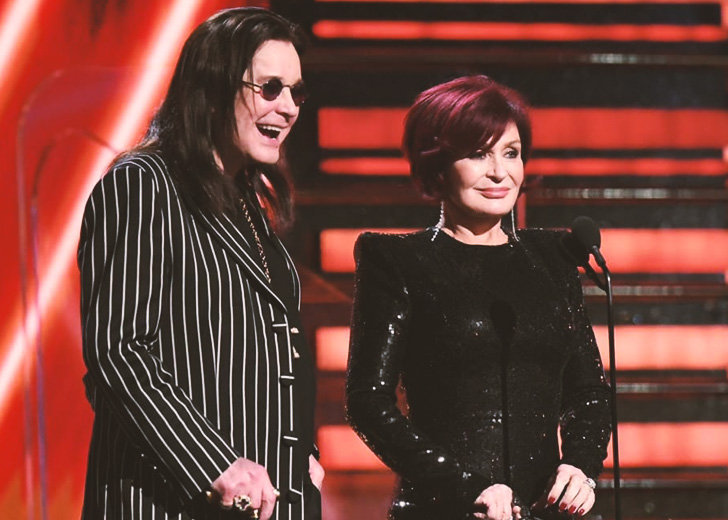 Trigger Warning: Domestic violence. Call National Domestic Violence Hotline at 1-800-799-SAFE (7233) or text "START" to 88788 if you or someone you know is a victim of domestic violence and abuse.
Domestic violence refers to acts of violence or other forms of abuse committed within the home, such as marriage or cohabitation. It is frequently used interchangeably with intimate partner violence, which occurs when one partner in a personal relationship abuses the other.
Abuse is defined as physical, emotional, financial, or psychic acts or threats against another individual. Domestic violence is a very severe issue that is faced by many people across the globe. 
It is a sensitive matter, so no one should make a joke about it, let alone glorify it. Recently, Sharon Osbourne gave an interview where she talked about the abuse she went through in her marriage with Ozzy Osbourne. 
However, instead of being sad or disappointed, she glamorized it, saying it was their love story which will soon be made into a biopic.
The Osbournes' History Of Domestic Violence
Sharon does not shy away from revealing intimate details about her life or her opinion on things, no matter what. She is an open book, so she confesses and reveals things on various platforms, from talk shows to magazines. 
On September 14, 2021, she talked about her history of domestic abuse with Daily Mail. She dubbed the violence as "legendary" since both she and Ozzy beat each other a lot. 
Unfortunately, the violence was not only limited to beating each other. In the late 1980s, Ozzy allegedly tried to strangle his wife and was accused of attempted murder.
The Osbournes' relationship and marriage were highly volatile, so abuse found its way inside it. Sadly, Sharon did not know any other way around it. She had been so used to the violence that she did not know what else to do. 
This was because she grew up in such a harsh environment. Her father Don, who used to manage Ozzy's metal band Black Sabbath, was "notoriously violent." 
Sharon met Ozzy through her father when she was just 18. The pair eventually fell in love and married in 1982. 
The violence at The Osbourne household also found its way into Sharon and Ozzy's professional careers. Sharon has served as her husband's manager for a long time after her dad.
So, while conducting business with people as Ozzy's manager, Sharon admitted to throwing hands with a few people. She talked about the time she kneed a promoter in the crotch and head-butted him since he had been trying to stiff her. 
After beating the promoter, Sharon got the money and gave the reason for the violence, as that's how she was brought up. Eventually, the couple got tired and sick of the domestic violence in their household. 
Sharon confessed that the abuse made her physically sick — something she did not experience when the duo was young. The abuse has stopped for around 20 years now, but Sharon said they "had a good run." 
Domestic violence was not only limited to physical abuse but also emotional. Ozzy has a history of infidelity, which hurt Sharon a lot. After a long run of the rockstar's philandering, the pair broke up in 2016. 
Regardless of everything, the pair reconciled shortly after and are still living happily together with three adult children. Currently, Ozzy has several health difficulties and operations, but he still has Sharon beside him, supporting him.