Ted Nugent And His Wife Invite More Controversies With Their Political Views
Rock legend Ted Nugent and his wife Shemane Nugent have drawn a fair share of criticisms because of their outspoken beliefs and controversial political statements.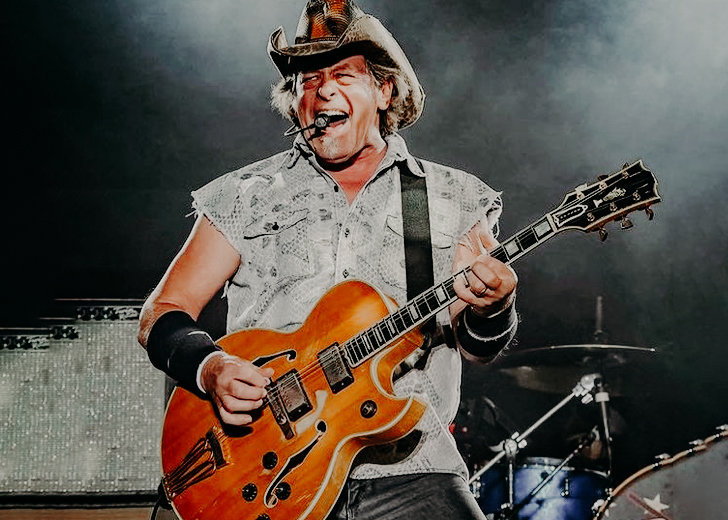 Ted Nugent is one of the most outspoken conservatives when it comes to politics and gun control. The rock legend does not just make himself heard through his music, but also through his controviersial stances.
Shemane, his wife of more than three decades, also shares similar political views. Together, the couple has invited dozens of controversies with their statements and also received a fair amount of criticisms.
The Rockstar Won't Take Vaccines
The singer-songwriter and political activist first earned fame as the lead guitarist of The Amboy Dukes. Capitalizing on the popularity he gained from his musical career, Ted has been sharing his views with millions of his fans.
Because of his differing viewpoints and direct nature, the guitarist has garnered attention and criticism on multiple occasions. He shared his thoughts on the COVID-19 vaccine during a Facebook live video on December 25.
During the live session, Ted called the COVID-19 pandemic "scamming" and said he would not be taking the vaccine shot.
We don't earmark a safety net during a scamming pandemic. It's not a real pandemic, and that's not a real vaccine. I'm sorry. I ain't taking no vaccine. You come at me with a needle, and I will be in fear of my life, and you know what I'll do if you come at me with a needle. 'Hi, I'm from the government. This needle is good for you.' F** you!
His Wife's Post Was Removed For False Info About Covid-19
Like her husband, Shemane too holds a controversial opinion regarding the pandemic. She ridiculed the severity of COVID-19 through live streams and posts on Instagram, but they were soon removed by the platform for violation of the false information act. 
She then took to Instagram on November 28, 2020, to call out the social networking service on censorship for removing her posts. She also shared a picture of the notification she got from the photo-sharing app on why her post was removed.
He Opposed The Government's Thanksgiving Gathering Restrictions
Before the vaccine-related controversies, Ted had made another questionable statement regarding the government's request to citizens to limit the size of holiday gatherings during Thanksgiving. The guitarist ignored the worsening COVID situation and spoke against the elected officials to impose restrictions during the holiday.
you can't tell me how many people I have at Thanksgiving. ...You're not in charge of my Thanksgiving. We are in charge of our Thanksgiving. You've got to express that to those people.
The guitarist later uploaded another post from his wife's Instagram, albeit a more positive one. In the post, he wished everyone a happy Thanksgiving. "May your homes be filled with food, family, & friends (within Covid limits, of course)," he added. 
Ted Jokes About The Number Of Kids He Has
Ted's conservative viewpoints and outrageous remarks have already established him as a controversial figure, but it does not stop there — he guitarist has also amused people by talking about the number of kids he has from multiple relationships.
In the late 1960s, Ted fathered a boy named Ted Mann and a girl. He later gave them up for infancy adoption. Additionally, he also has two children from his first wife, Sandra Jezowski, who died in a car crash in 1982. 
Ted married his current wife Shemane on January 21, 1989. Together they have a son named Rocco Winchester Nugent.