5 Facts about Hayley Atwell — Tom Cruise's Rumored Girlfriend
Know everything about Hayley Atwell, from her parents to her hidden talent.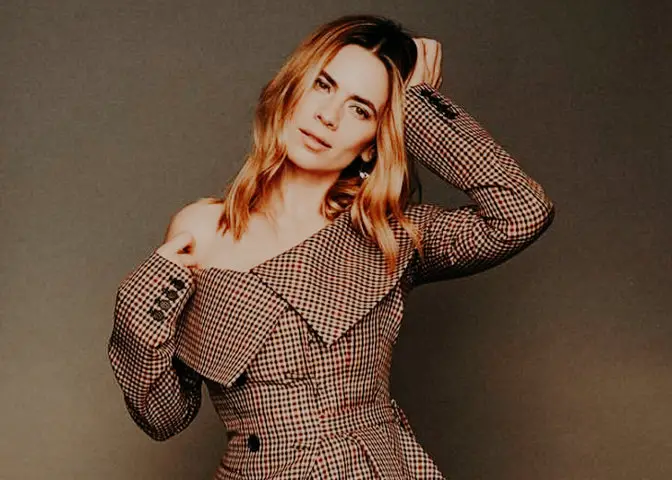 Hayley Atwell is an English actress best known as Peggy Carter from the Marvel Cinematic Universe. She started her career in 2005 and has starred in over 45 projects. 
Some of her notable projects are Fear of Fanny, The Duchess, The Pillars of the Earth, Captain America: The First Avenger, Rosmersholm, and Agent Carter. 
She has also been nominated for various awards like the British Independent Film Award, Golden Globe Award, Laurence Olivier Award, and Saturn Award. Altogether, she has been nominated for 14 awards. 
Atwell's professional career is well known, but the details about her personal life are limited.
Here is everything you need to know about her family, relationships, and other lesser-known facts about the actress. 
Hayley Atwell's Parents 
The actress is the only daughter of her parents — Allison Cain and Grant Atwell. Hayley grew up with her British mother in West London after her father walked out when the actress was only two years old. 
Cain, being a single mother, brought her daughter up like her best friend. As a result, Hayley is highly attached to her.
The actress describes her mother as a wonderful woman but "heartbreakingly vulnerable."
However, Grant differs from Cain. He is part Native American and a shaman who is "quite ethereal," as his daughter describes him.  
Grant is a spiritual man who sees good in everything. He is supportive of his daughter's career and sees it as "the most spiritual thing anyone can do on the planet."
The qualities Hayley inherited are the best from both worlds. She learned how to use her voice, confidence, and be organized from her mother, whereas she learned compassion and empathy from her father.
Hayley Atwell's Education 
The actress studied at the Sion-Manning Roman Catholic Girl's School in West London. She was an excellent student who did very well academically. 
She then went to London Oratory School, where she took A-Levels. Then, after a hiatus, she went to the Guildhall School of Music and Drama. 
The school is renowned. It boasts famous alumni like Daniel Craig, Orlando Bloom, Lily James, Jodie Whittaker, and Ewan McGregor, among others. 
Atwell trained for three years at Guildhall and graduated in 2005 with a BA in acting. 
Is Hayley Atwell Dating Tom Cruise?
The actress has kept her relationships relatively private. Not much is known about her past boyfriends, but recently, she is rumored to be dating Tom Cruise.
Atwell has joined the Mission: Impossible franchise for its seventh and eighth installments. She is working with the Hollywood legend, and as a result, they have been hanging out a lot. 
This has sparked rumors of the pair dating. While neither of them has confirmed it, Mission Impossible's production team has spilled the beans about them. 
The two hit it off ever since they first met on set for Mission: Impossible 7 last year. Apparently, the pair have become "fairly inseparable" following the lockdowns. 
Recently, they were photographed together attending the Wimbledon finals on July 10, 2021, at the All England Lawn Tennis and Croquet Club in London.
The pair were joined by fellow actress Pom Klementieff. 
It is not clear if Atwell was single before the rumors with Cruise. In December 2020, The Things reported the actress was the girlfriend of a medical doctor.
Atwell and her mystery man are childhood friends who have known each other since they were ten years old. The duo later reconnected and changed their relationship label from friends to lovers. 
However, Atwell has not revealed her beau's name or identity. 
Hayley Atwell and 'Agent Carter'
Atwell is also the first Marvel comic's heroine to have her own series — Agent Carter. The show ran for two seasons and 18 episodes on ABC from January 6, 2015, to March 1, 2016. 
The series was well-received by critics but was low on viewership. Unfortunately, Agent Carter was canceled by ABC on May 12, 2016. 
Hayley Atwell's Secret Talent 
Atwell is not only an excellent actress but also a talented ventriloquist. She can talk with her mouth closed with perfect clarity. 
The actress learned the skill from her mother when she was young. First, she puffs up her cheeks like a puffer fish with her lips sealed. Then she articulates by rolling her tongue. 
Atwell has showcased her secret talent in various talks shows and radios, including Q on CBS and Jimmy Kimmel Live.