Todrick Hall Snaps at Accusations and Hate He Receives from Black Community
Hall says the hate breaks his heart.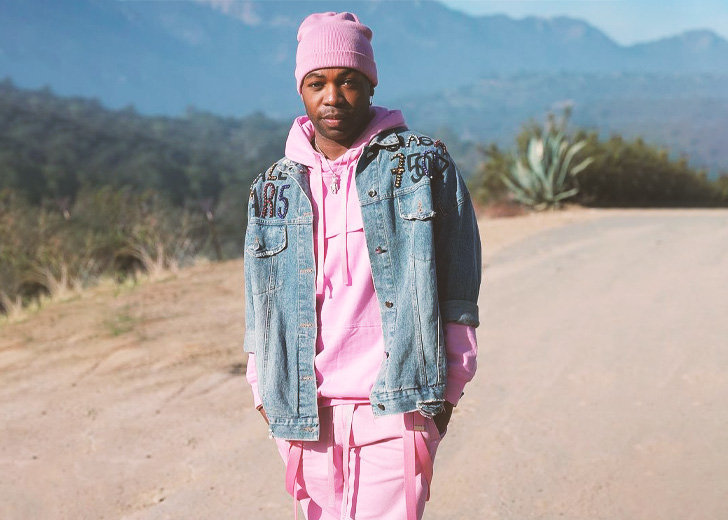 Singer and choreographer Todrick Hall has long been receiving backlash and hate from the black community because of his outspoken personality. He has been referred to as the harmful stereotype of black gay people by many writers. 
On September 10, 2021, he was criticized for promoting Samsung's latest foldable smartphone Galaxy Z Flip3. He used the lyrical format of his breakthrough single, 'Nails, Hair, Hips, Heels' and used the phrase 'Flip, Fold, Snap, Clack.'
However, his new endeavor upset and offended many of the internet users, who asked Samsung why they would use a controversial figure for their product's advertisement. 
Just months before the advertisement, Hall came under fire for a controversial post on his Twitter on June 14, 2021. "Slavery worked," he wrote before implying how whites thought the black people would fight and take down their members. 
The musician added, "We can prove them wrong," and urged his followers to "uplift your own." 
His choice of words brought in criticisms from many Twitter users. "I don't think that's why they enslaved the ancestors," quipped one person. Others reiterated how his statement placed a burden on Black Americans to prove that slavery was wrong. 
Some users even focused on his uplifting message and called him a hypocrite, digging out his past controversy.
Todrick Hall's Controversy Of Underpaying Employees
In 2019, the 'Attention' singer was embroiled in a controversy for allegedly not paying some former employees and dancers.
The allegations made waves after a lawsuit filed against him in US District Court in 2018 surfaced out. A former assistant sued him with accusations of wrongful termination, failure to pay overtime, minimum wage, and even breach of contract.
Though the case was settled in 2019 as per Insider, it prompted other former workers to open up about their experience. 
Referring to the accusations, one angry Twitter user called out Hall for "pandering to the white gays and racists while simultaneously underpaying Black artists." Another added, "But now he wants to talk about 'uplift your own." 
Todrick Hall Confronts the Backlashes
On September 28, 2021, Hall took to Instagram to clap back at his haters for once and all.
He shared two tweets. One tweet encapsulated the claim that Hall truly hated black people, while the other stated how he and Billy Porter set the gay people back at least 12 years. 
Referring to the hate-filled tweets, the Texas native penned a lengthy write-up, starting with, "This breaks my heart." Then, he shared he watched a documentary about Whitney Houston and knew how the hate from her community tore her to pieces. He added, 
It's hard enough to make it in this industry without your own people going out of their way to post things that are hurtful/untrue.
Hall mentioned that getting hate comments in tweets and DMs every single day was hurtful. Right after that, the 36-year-old clarified that just because he didn't walk in his blackness as people expect meant that he hated black people. 
"That is the most ridiculous thing I have ever heard in my life," Hall remarked before claiming that he gave job opportunities to gay, black, and trans people. He also requested his haters not to say outlandish things about someone they have never met. He stated they could criticize his work if they didn't like it. 
Going online to publicly bash and defame one of your own people is not moving our people forward, it's actually tearing us down.
After sharing how the backlashes affect him personally, Hall stated he would not change himself to meet other's standards of being black.
He claimed to be a hard-working gay black man hustling with no label and stressed how the haters were the ones hating a black person, not him.