Who Are Todd Chrisley's Siblings? About Them and Their Whereabouts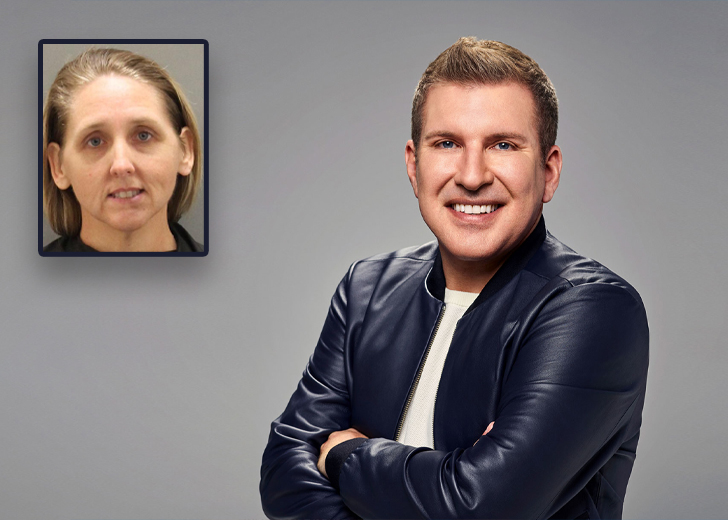 Todd Chrisley's family is always in the spotlight. The Chrisley Knows Best star and his children are the main attractions on the show, and their family drama is a treat for many TV watchers.
However, not every drama is created equal. Todd, and his wife Julie Chrisley, have gotten themselves into a bit of a legal pickle, and this one isn't the reality drama kind of drama.
This is the real deal — Todd and Julie got indicted on 12 counts of bank and wire fraud and tax evasion charges in June 2022. This has brought a different kind of attention to his family, especially his children.
And now, people are also searching the internet about Todd's siblings, and if they had anything to do with the legal pickle. Here's everything we know about Todd's two brothers.
Todd Chrisley's Siblings: Randy and Derrick
Todd's brothers do not appear on the show, so there's not much available about them. However, according to multiple sources on the internet, he had two brothers.
Randy Chrisley is Todd's younger and only alive sibling. He was reportedly born on August 28, 1970, in Westminster, South Carolina.
Todd and Randy grew up together and were raised by their mother, Faye Chrisley, in Westminster.

Todd Chrisley (right, wearing red) with one of his siblings, brother Randy Chrisley. (Photo: Instagram)
A few sources claim Randy, too, is in the real estate business, much like his older brother. However, he apparently hasn't been that successful in the business.
Randy was a married man until recently. He met Pamela Ann Chrisley in 2010 and they tied the knot in 2012. They have a teenage son.
Early 2016 saw Pamela take to Facebook to allege Randy of adultery and file for divorce. Todd and his family, though, stood behind Randy.
Then, in March 2016, it was reported that Pamela, Todd's sister-in-law, was arrested for harassing the Chrisley family. She, according to reports at the time, tried to extort money from Todd because Randy had filed for divorce from her.
Pamela was charged with 2nd-degree harassment but got off law enforcement the same day she was arrested after paying a $1,000 bond. Randy, too, has had his own little bout with the law.
On October 30, 2016, he was arrested for shoplifting $22 worth of candy from a South Carolina shop. The store manager caught him red handed and called the police.
Todd had a brother younger than Randy in Derrick. He was reportedly born on June 19, 1971.
However, many sources suggest he died just four months in. How and why Derrick died is a mystery as Todd has never talked about him.
Randy Chrisley's Bout with Cancer
In November 2014, Todd, while talking to E! Online, talked about Randy's cancer diagnosis. He said Randy had been diagnosed with stage four cancer.
Todd flew back to South Carolina to be with his brother after the news reached him. He then moved his brother to a hospital in Atlanta, where he lives, and began his treatment.
When the interview took place, Randy was getting his sixth round of radiation and had undergone chemotherapy once. He was "kinda knocked out right now with the chemo" when Todd revealed these details.
After extensive treatment, Randy survived his battle with cancer.