Chrisley Knows Best: Kyle's Rocky Past With Todd Chrisley And Daughter
Kyle Chrisley has had a rough relationship with his reality show star father with numerous claims and counterclaims. It was not just with his father, Kyle had problems as he was embroiled in further troubles in his personal life. The relationships, however, seems to have gotten better with Kyle wisening up with advancing age.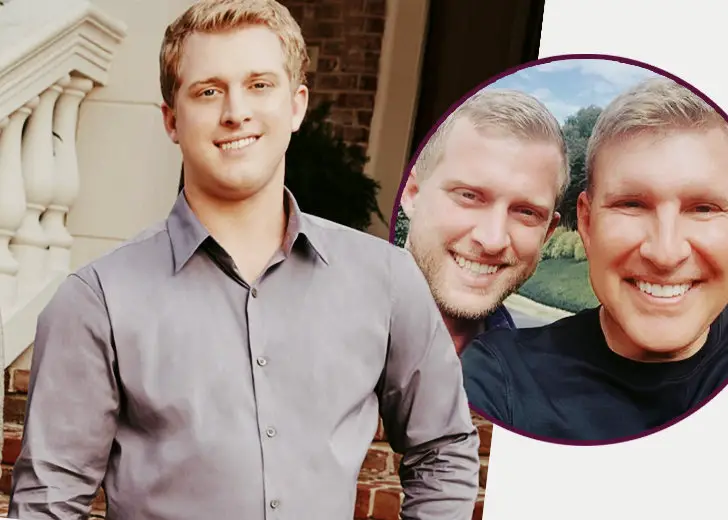 In 2014, Kyle Chrisley shocked the public, especially the fans of Chrisley Knows Best by dropping expository comments on his father, Todd Chrisley. Kyle was then taken out of the show due to his issues with drug addiction. Later, custody of his daughter, Chloe was also given to Todd due to his arrest.
Kyle had previously made some harsh comments against his father. His father then denied all the allegations calling out Kyle for his mental illness and bipolar disorder. Throughout the years, Kyle saw many ups and downs with drug addiction, violence, and relationships.
However, in 2019 he revealed that he had reconnected with his father after apologizing for his ill-behavior. Today, Kyle seems to be happy with his father's blessings, catching up with his daughter and a new lover in his life.   
A Look Back Into Kyle Chrisley's History 
Kyle's biological mother, Teresa Terry was married to Todd Chrisley when they were both 19 years of age. But the couple parted ways in 1996 after stories of physical assault and infidelities of Todd Chrisley surfaced out in the public. 
After the divorce, Kyle's father, Todd married Julie who was an aspiring actress. Kyle has three half-siblings and a biological sibling from his father's marriages.
Kyle's Troubled Past And Beginnings Of His Feud With His Father 
In the latter years of Todd's second marriage with Teresa, the Chrisley family fortune kept growing, thanks to their booming real-estate business. 
The happy circumstances were not to last, however. Todd's real-estate business started to show signs of crumbling down after the recession of 2009.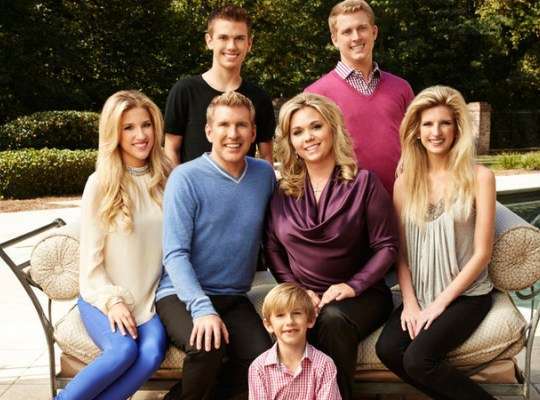 Kyle Chrisley with father Todd Chrisley and family around 2014 (Photo: radaronline.com) 
This is probably when Kyle started to slip into drug abuse. Apparently, Kyle's drug habits got so bad that he had to be checked into rehab at just age 19, in 2010. The situation with Kyle's meth problem and the collapse of the housing market led Todd to file for bankruptcy in 2012. 
Chrisley Knows Best And Growing Feud With Father
The bankruptcy was as low as it got for Todd, meanwhile, the worse was still to come for Kyle. 
To counter the financial downturn, Todd started a reality show in 2014 titled Chrisley Knows Best based on Todd's real-estate tycoon lifestyle and centered around his Christian family. The show was first aired on 11 March 2014 and received mixed reviews. 
After the show's airing, it also brought to light the differences Kyle shared with his father. In the second season of the show in October 2014, Kyle labeled his father as a snake and accused his father of ruining his and his sibling's life. Kyle also claimed that his father wanted Chloe in his show because of her biracial ethnicity and his belief that it would help boost the show's TRPs.  
His father countered that Kyle had bipolar disorder and showed weird antics when not on medications. 
The feud turned ugly and Kyle was eventually kicked out of the show by his father. What's more, Kyle's love child (Chloe) with his girlfriend, Angela Johnson was at the center of the ugly tug of war between Kyle, his baby mama, and his father.
Todd Chrisley Wins Custody Over Kyle's Daughter, Chloe
Previously in May 2014, Kyle's ex-girlfriend and baby mama Angela Johnson filed a lawsuit against him for physically abusing him. Kyle was arrested and charged with assault. Shortly after Kyle's arrest, Angela was also arrested when she allegedly claimed Chloe as a dependent to defraud Medicaid and food stamps. 
After both Kyle's and Angela's arrest, Todd took custody of Chloe when the child was just one year old and was named her legal guardian.
Kyle was released and made a clean attempt at recovery all the while his daughter under Todd's custody. 

Todd Chrisley With Chloe Chrisley (photo: dailymail.com)
Kyle Chrisley Second Relapse And Re-arrest 
In 2019, after several years of sobriety, Kyle relapsed on meth again. To make matters worse, he was apparently lying about his drug issues to everyone, including his family. 
During his arrest for possession of the dangerous controlled substance in Oklahoma, police discovered that Kyle also had a warrant out for his arrest after he allegedly made threats to his then estranged wife, Alexus Chrisley.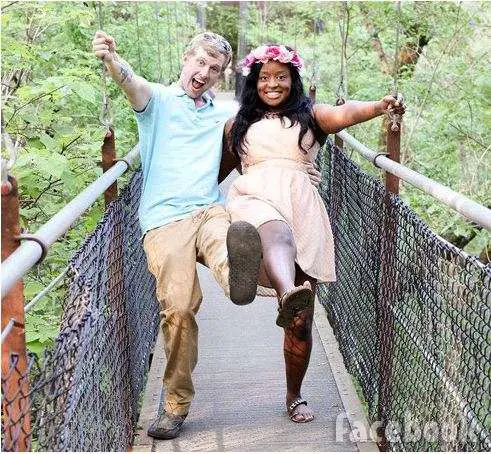 Kyle Chrisley with wife Alexus Chrisley in 2017 (Photo: Kyle Chrisley's Facebook)
Kyle Chrisley's Fresh Attempt At Mending Broken Relationships 
In July 2020, Kyle revealed to the world that he had won the custody of his daughter, Chloe. This win came after years of battling sobriety and his feud with his father.
While it is yet to be seen if Kyle's change is for the better, he did take the opportunity to apologize to his father in public. His public apology was not only an apology but was also an attempt to set the record straight on what happened between them during the shooting of their reality show. 
In 2019, Todd himself shared a heartfelt post from the hospital after Kyle's failed attempt at suicide. 
Today, the father-son duo look like they have indeed set aside their fractioned past and have reconciled their differences. 
In April 2020, Kyle took to Instagram to wish his father a 'happy birthday'. The duo indeed looked like they had set aside their differences as Kyle could be seen with his arms around his father.
Also, later in June of that year, Kyle again took to IG to give a special shoutout to his dad on Father's Day. In the post, Kyle shared his gratitude for the immense support that Todd had given Kyle and even expressed his immense love for his father.
Kyle Has A Found A new Love For Himself And His Daughter, Chloe
Kyle seems to have found a new love in his life in the form of Ashleigh Celeste Nelson. It is unclear since when Kyle has been with Ashleigh but judging by Ashleigh's IG post, she looks set to marry him — sooner rather than later. 
Several personal details of Ashleigh still remains to be uncovered. However, what we can guess from her Instagram posts is that she is a doting mother of two as this particular post of hers would seem to suggest. In the mentioned post, Ashleigh can be seen holding two toddlers with the caption titled, "My sweet babies. Mothers Day 2015"