'Growing Up Chrisley' Season 3: Catch Up on the Chrisley Siblings' Lives
The first look at season 3 of 'Growing Up Chrisley' hints at more relationship drama.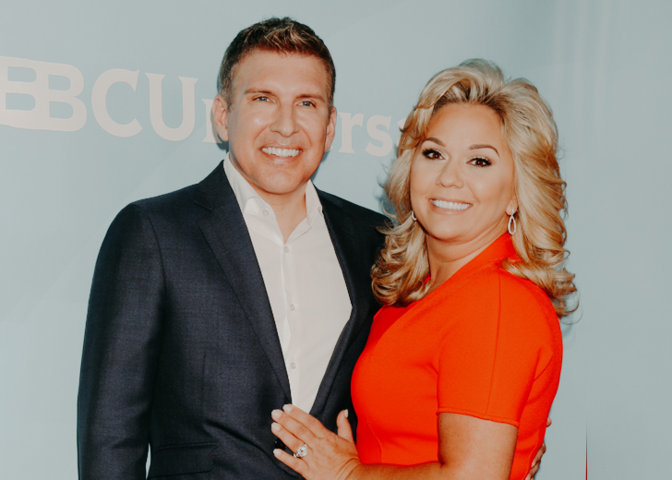 The reality series Chrisley Knows Best is led by Todd Chrisley, the head of the Chrisley family. The show is filled with southern charm and blunt humor, and how can one forget the bickering and bleeped cursing. 
But at its heart, the reality series is about plenty of love between the family members.
In the new spinoff, Growing Up Chrisley, viewers will follow the Chrisley siblings, Savannah Chrisley and Chase Chrisley, as they take a road trip from Nashville to Los Angeles to pursue new endeavors in the "city of dreams."
Chase wants to be an actor, and Savannah intends to pursue a career in styling and cosmetics. Meanwhile, back home, their parents, Todd and Julie, must adjust to their new life without the kids. 
After Chase and Savannah arrive in L.A, the siblings move into their Hollywood Hills home and discover that L.A. is nothing like their native home, Nashville. 
But as they attempt to break out on their own in the big city, the siblings quickly learn that adulting is challenging, and under the watchful eyes of their father the pressure is on to either grow up or go home.
Renewed for Season 3
After an endless wait, Growing Up Chrisley season 3 will return in August 2021, and the first episode is scheduled to air on August 12. 
The cast of Growing Up Chrisley has not changed much since its inception, but the main protagonists have grown up. 
A lot has changed for Chase since viewers saw him last in 2019. In season 3's first look, it seems he has gotten pretty serious with his girlfriend, Emmy Medders, and is contemplating whether he's ready to take a significant step in his relationship. 
Chase pulls Emmy aside and confides to her about his plans to purchase his first-ever home. "I'm finally about to buy my first house," he says while showing her a photo of the property. But that's not all. 
He also confides in his mother about his plans to propose to his girlfriend. This is disapproved by Julie, who warns him they are too young for marriage. 
Meanwhile, his sister is taking the opposite route. Savannah, who split from her long term-boyfriend Nic Kerdiles in 2020, is focusing on her beauty brand and social life instead of putting her energy into her messy relationship. 
Chrisley Siblings' Ventures So Far
In an attempt to make it on their own, Savannah and Chase have both launched their business ventures.
The siblings' desires to be independent led Savannah to launch her own line, Sassy by Savannah, which features a full-face palette, eye kits, and lip kits. Despite the rising cost of creating makeup products, the reality star ensured her brand was affordable. 
I never wanted someone to look at it and say, "Well, I wish that I could have it." I wanted someone to look at it and say, "You know what, I can go online and order it literally with the click of a button."
Meanwhile, her brother launched his candle collections. He revealed to Us Weekly that he had always been passionate about candles, hence it's not a surprise he started a business with it. 
To get your fill of the Chrisley siblings, you can tune into USA Network at 9 p.m. on August 12.