Savannah Chrisley Shares New Product Launch in Podcast with Mother Julie Chrisley
Savannah Chrisley teased her beauty brand, Sassy by Savannah's new product on Chrisley Confessions and her instagram.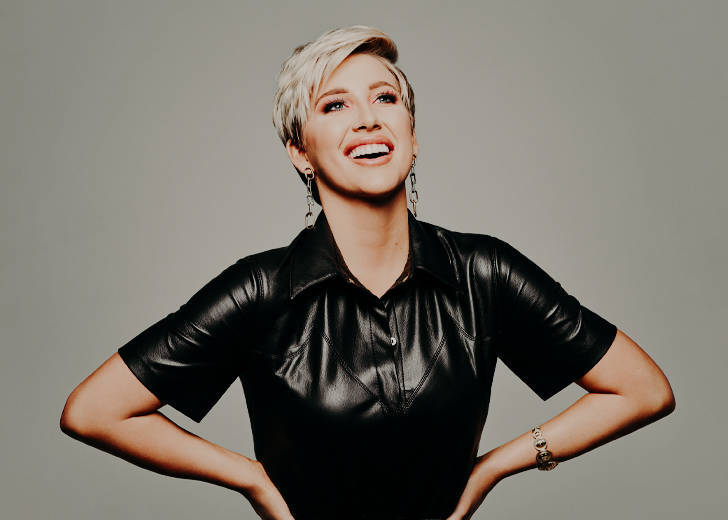 Savannah Chrisley rose to fame through Chrisley Knows Best, the USA Network reality television series. The series is based around real estate tycoon Todd Chrisley and his family. Following the success of Chrisley Knows Best, the series got a spin-off reality show in 2019. It was titled Growing Up Chrisley and focused on Savannah and her brother Chase.
Aside from the reality shows, Savannah has found success in her own ventures. She is a fashion designer with two clothing lines, Faith Over Fear and SavannahChrisleyxRampage. She also has her beauty brand, Sassy By Savannah.
Savannah Teases Her New Products
On the 108th episode of Chrisley Confessions, Savannah teased about the new products coming to her beauty brand Sassy By Savannah. While she didn't state the exact date when her new products would drop, she loosely pointed to the time to be around April 15.
Her products were supposed to be launched in March 2021 but were delayed because of shipment lag. Savannah expressed her excitement at the upcoming launch and briefed Julie Chrisley about the beauty products coming back to Sassy By Savannah.
Savannah also gave a sneak peek at her brand's new shade for lips, 'Pucker Up' in an Instagram post. She did the makeup for her mother and posted a video showing the results. She wrote, "First time doing mamas makeup! Oh...and I used ALLLL Sassy!! Her lip color is our new shade - "Pucker up" which is being released next week."
Savannah introduces the brand as "Sassy, a brand created by a modern woman for the good of all, supporting dreams and creating beauty."
Savannah Is A Fashion Designer
Aside from her beauty brand, Savannah also has her clothing lines. The fashion designer launched her first clothing line, Faith Over Fear, in 2017.
Her second clothing line, SavannahChrisleyxRampage, was in partnership with Rampage, a contemporary women's lifestyle brand owned by Iconix Brand Group. The line was launched in 2019, with its products available at Belk Stores from October 30, 2019.
Savannah was named Rampage's creative director earlier in 2019. She said she and Rampage were a perfect fit and opened up about working with them.
This is my first major role, which has been so exciting. At first, it was a little nerve-wracking, but the entire team at Iconix and Rampage just made me feel so welcome and so at home… They're very open to listening to what I want.
The line featured articles ranging from maxidress to bodysuits to lounge wear, denim, and graphic T-shirts, most of which come in plaids, florals, leopard, and snakeskin patterns.
However, Savannah isn't the only one of the Chrisley children who has started her own venture. Her brother, Chase, is in the candle business, and he revealed more about it in an interview with KTLA 5.