Timothy Olyphant's Mom Learnt He Looks Like Josh Duhamel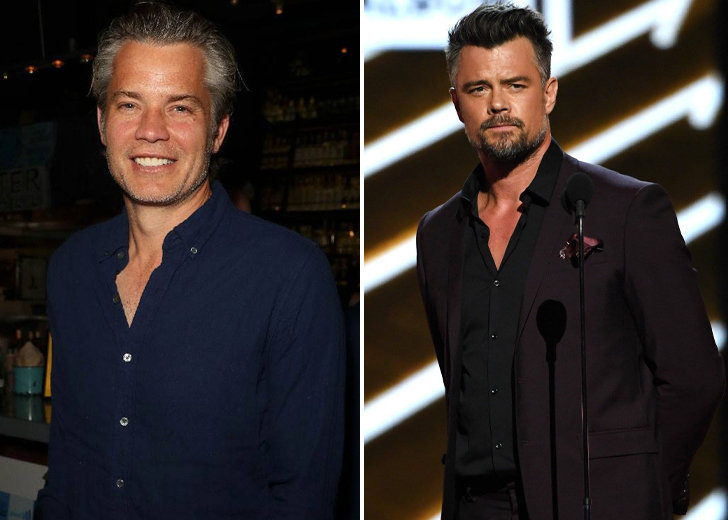 If you didn't already know that Josh Duhamel was the handsome hunk that starred in Transformers, a friend could probably fool you into thinking that it was Timothy Olyphant. 
Well, if Olyphant's mother could be fooled by a picture of Duhamel, you can understand how much Olyphant looks like Duhamel. 
Timothy Olyphant Looks like Josh Duhamel
During an appearance on Conan, Olyphant recalled the first time he met Duhamel. 
Right off the bat, Conan O'Brien joked about how he thought his production had booked Duhamel for the show. "We were excited," Conan said.
To which, Olyphant replied, "That's why I'm here, I'm here to promote something on, something on Netflix that he's doing."
Shortly after, the talk show host put up a side-by-side comparison of the two. Take a look!

Timothy Olyphant (right) looks like Josh Duhamel (left). (Source: YouTube)
Josh Duhamel Posed for Timothy Olyphant's Family Christmas Card
Apparently, Olyphant even got Duhamel to pose for his family's Christmas card with his wife and family. Obviously, the Christmas card went to many of Olyphant's friends and family. 
This, as Olyphant disclosed, was an incident from the early 2000s. 
Olyphant was supposedly hearing his friends ask him if he knew a guy named "Josh Duhamel." Of course, he did. The two even had friends in common.
Others would straight-up mistake him for Duhamel. Admittedly, his wife loved when people did that. 
Olyphant also shared that this went both ways, and Duhamel was also very often mistaken for the TV personality. 

Josh Duhamel posing for Timothy Olyphant's family Christmas card. (Source: YouTube)
Despite all the clamor about how one looks like the other, the two had never really met until a charity game in Dodger Stadium. 
As Olyphant recalled, there was nothing but laughter when they first saw each other. Olyphant considered the laughter as a release for the years and years of mistaken identity that the two had endured between them. 
Because Olyphant's entire family was right there, he asked for Duhamel to click a picture with them and later used the same picture for his family's Christmas card with a note that read, 
"Happy holidays from all the Olyphants and Josh!"
'I thought he looked taller'
So, during the holidays, Olyphant got a call from his brother, who was visiting their mom at the time.
She apparently had the Christmas card on the refrigerator with all the other cards, and when her other son took notice, she said, "Don't they look great?" 
So his brother had to break the news to his mother that it wasn't him in that photo, it was someone who looks like him. 
When his mom peeked into the photo, she went, "I thought he looked taller."
That was a justified response, though. As per an article from Decider, it was not at all surprising if the two of them were frequently mistaken for one another because of how much the one looks like the other. 
That being said, the only discerning factor between the two of them was their height. 
The outlet reported Olyphant was six feet tall, a tad bit shorter than Duhamel, who stands at the height of 6' 3 1/2".