Tim Mcgraw and Wife Faith Hill on '1883' — First Time Together On-Screen, the Slap and More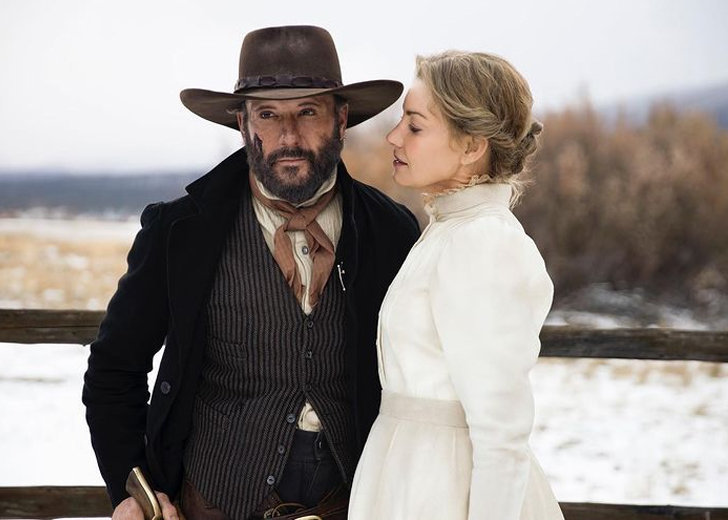 Tim McGraw and his wife Faith Hill hit their silver jubilee while shooting on the sets of 1883, a prequel to the hit series 'Yellowstone.' 
The Blind Side actor has been on sets with many others, but 1883 is where McGraw and Hill actually shared the screen and paired up together.
Tim Mcgraw and His Wife Faith Hill Paired up for the First Time
McGraw was over-whelmed at the prospect of working with Hill for the first time on screen and shared that his experience with his real-life wife was outstanding.
Similarly, Hill also explained that she could relate to the series, and McGraw made the working environment smooth. 
Though there were moments where Hill felt uncomfortable, the duo kept their real-life and reel-life separate. 
The two never read their scripts or rehearsed together.
They felt the reactions should come naturally. Both of them agreed to it and unfolded it as it came.
In real-life, McGraw and Hill share three daughters. 
In 1883, Hill plays the role of a strong and unafraid mother, which she relates to in real-life.
She claims to live and die for her family, which her character justifies. 
The couple made the work easier for each other and stated that 1883 was a chance they both wouldn't want to miss. 
Tim McGraw Was Skeptical of the Offer
McGraw was unsure when he was first offered the role because he had his daughters and had family commitments to meet. 
The thing that pulled him in was the script and that he and his wife, Hill, could not say no. 
McGraw stated it was easier for many reasons because he had to work shifts where he had to part with his family. That was tough for him.
But Hill and him working together made it effortless, as he could see his wife and spend more time with her. 
All the Fuss about the Slap
There was a scene where Hill had to slap McGraw, and it took precisely ten takes to make it look perfect from all the angles. 
McGraw said, "It was palm to the jaw."
Hill explains that she thought she was hitting him gently. But she landed her palm on his jaw, which McGraw thought was more like a punch.
Mcgraw said Hill was the family's rock, but her slap on the sets seemed like piled-up anger she had, he added. 
It was ten different slaps on every ten takes, said McGraw.