The Best Tim Burton Tattoo Ideas — Tattoo Sleeve and Back Tattoos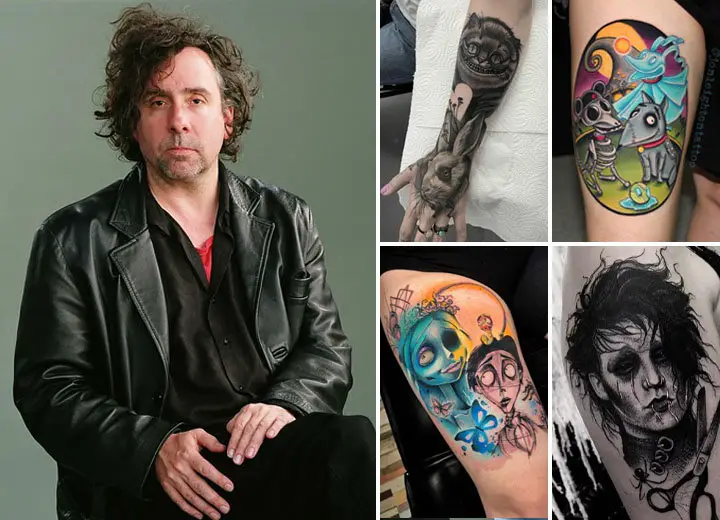 Tim Burton, regardless of his cast choices and alleged racism, has created some of the greatest movies and movie characters in recent memory.
His movies like Sweeney Todd, Alice in Wonderland, Edward Scissorhands, and Corpse Bride, among others, have become cult classics and favorites for many.
People are so fond of some of his characters that they take to getting artwork done of them on their skin. His movies and the gothic, supernatural settings provide no shortage of inspiration for tattoo artists and enthusiasts out there.
Here are our selections among the many, many tattoos out there that have their origins in Burton's visions over the years. These include inks in sizes small to big enough to cover one's sleeves and even creeping to people's backs at times.
Tattoo Inspirations from 'Alice in Wonderland'
Most people get Chesire the cat, Nivens the white rabbit, the Mad Hatter (played by Johnny Depp), and the Red Queen (played by Helena Bonham Carter) as their designs from Alice in Wonderland.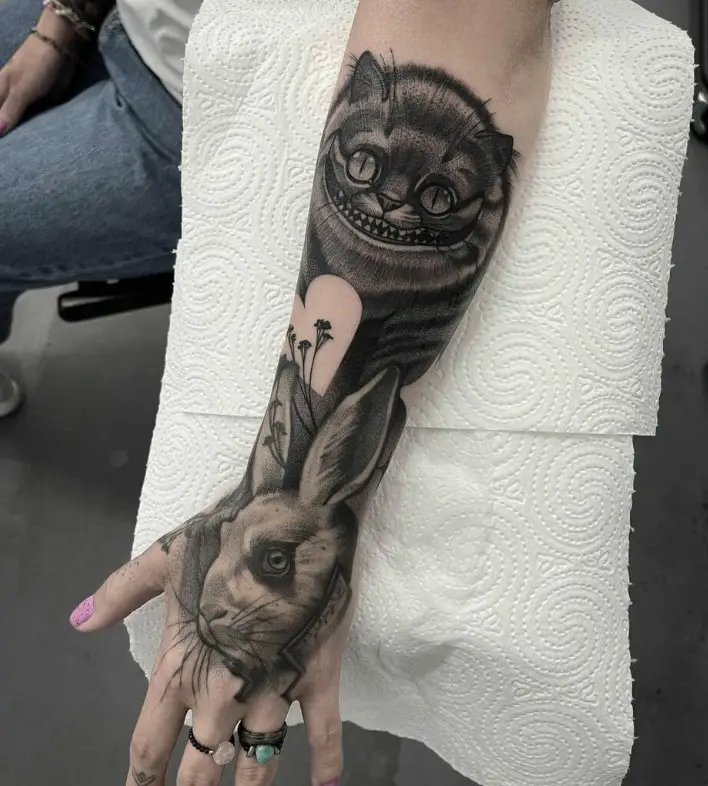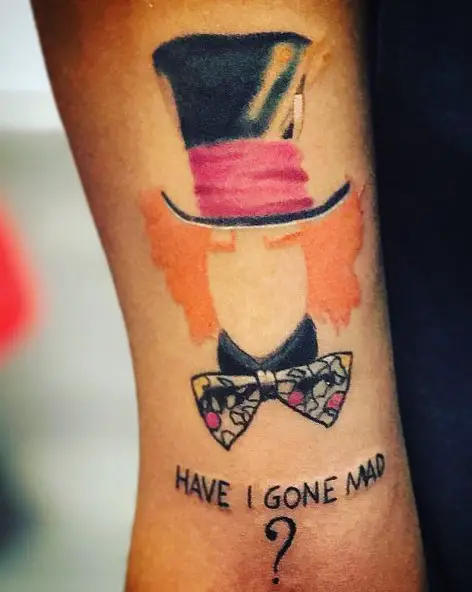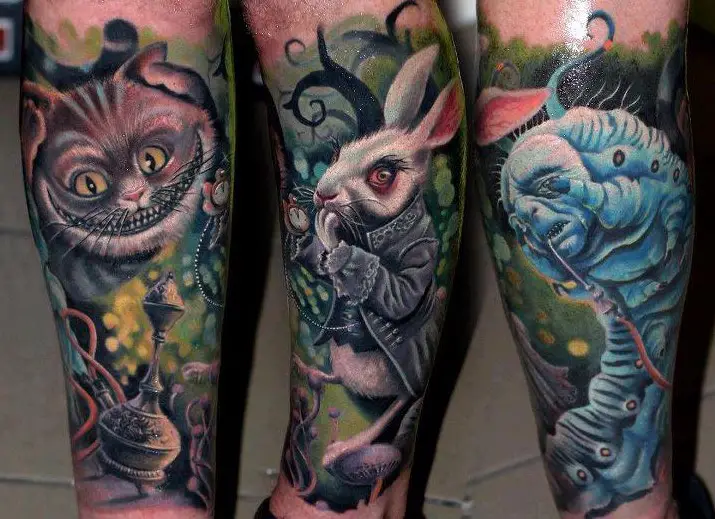 Inspirations from 'Beetlejuice'
Burton's 1988 movie, Beetlejuice, is filled with unusual, at times even weird characters which people love to get tattoos of. The famous line from the live-action movie, "Never trust the living," makes into many's skin, although the inspirations from the movie are not limited to just the quote.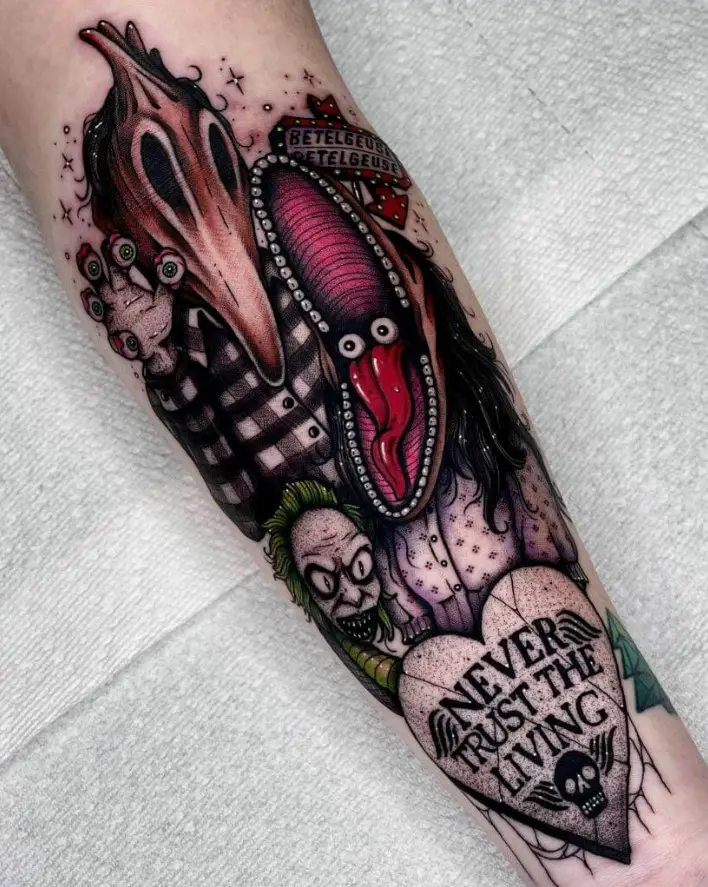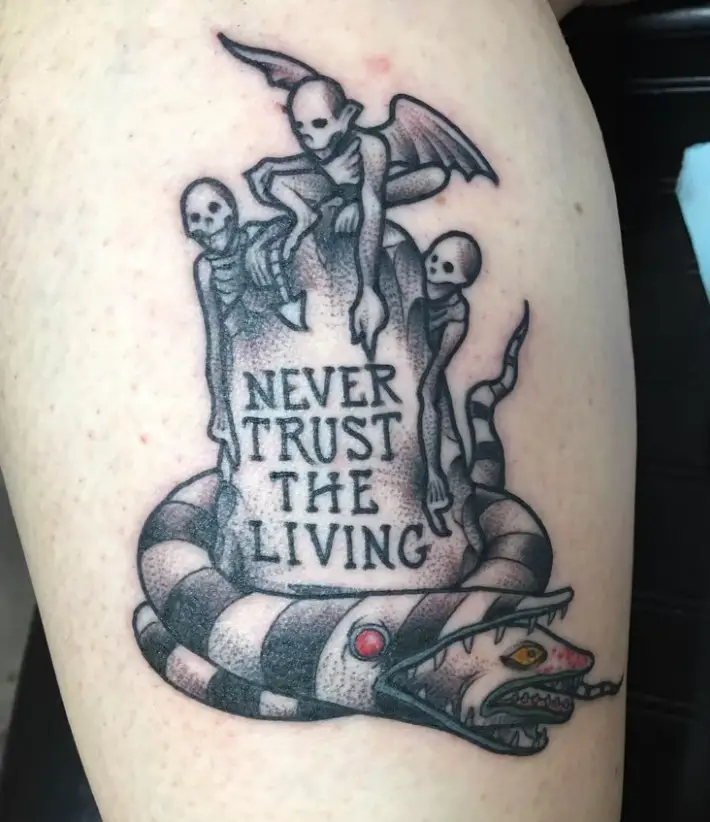 Inspirations from 'Corpse Bride'
Corpse Bride is one of Burton's most-loved movies. The 2005 fantasy stop-motion provides people with Emily, a skeleton-like creature and one of the two main characters of the movie, to ink onto their bodies.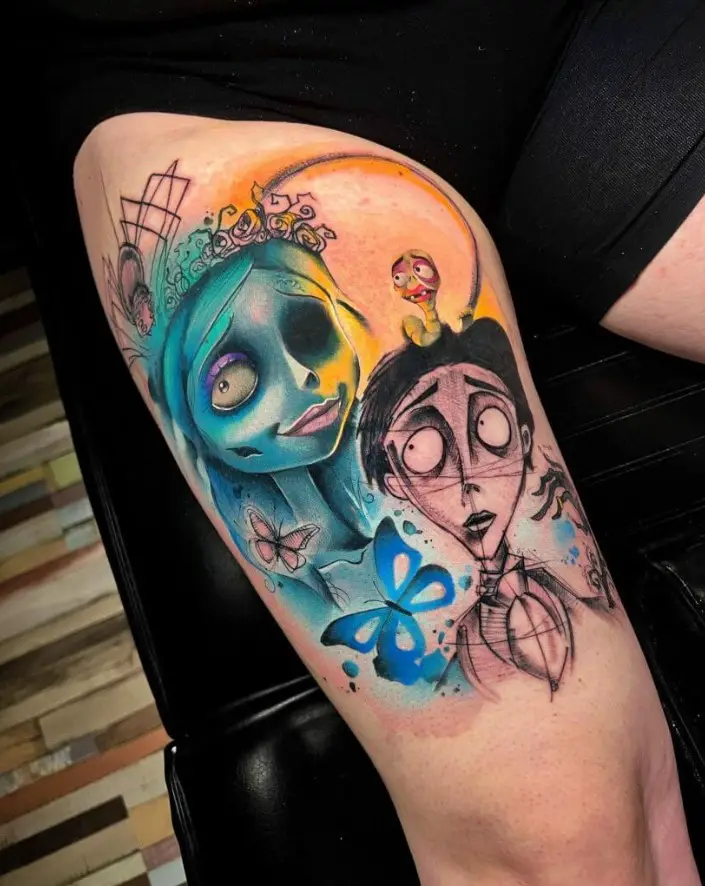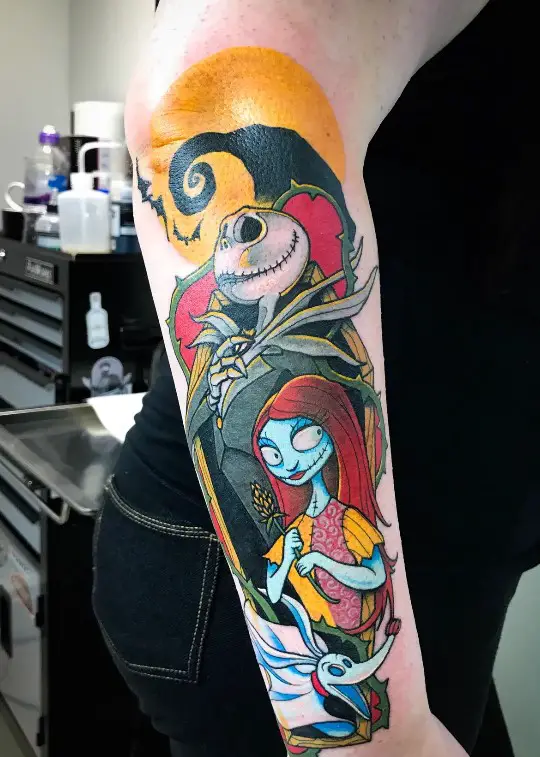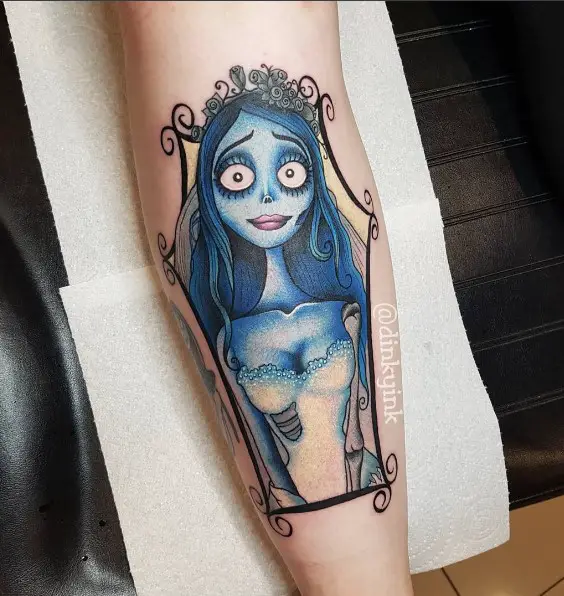 Tattoos Inspired by Other Movies and Combination Arts
Other than these, Burton's movies like Frankenweenie, Edward Scissorhands, The Nightmare Before Christmas, Mars Attacks!, and dogs from his many movies also become frequent fodder for body art enthusiasts.