Johnny Depp Once Had Gold Teeth All the Time for Captain Jack Sparrow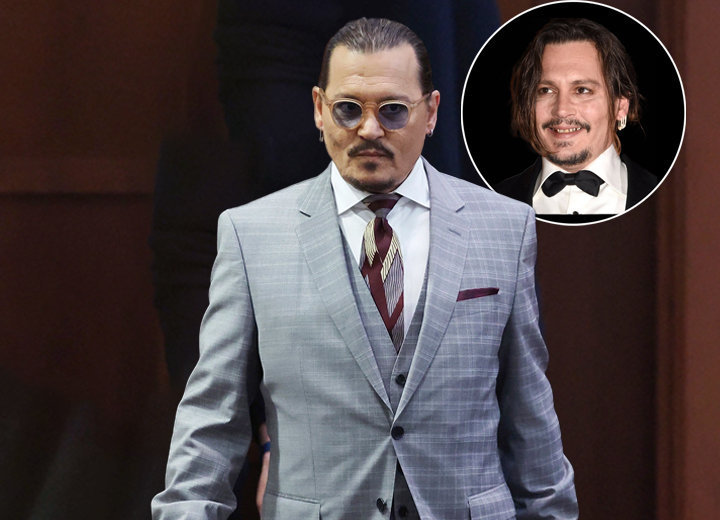 Johnny Depp is synonymous with Captain Jack Sparrow on the internet and in the minds of anyone who loves the Pirates of the Caribbean franchise. Sparrow is also his most iconic and hardly arguably the biggest role of his career.
But the status Sparrow has in pop culture didn't just come about. It is a meticulously crafted and often experimented-upon character, mostly by Depp himself.
While Depp was initially picked to play the role because of his edgy nature. Jerry Bruckheimer chose him to break the mold that Disney had their characters fitted into — softness.
Depp, however, did something to his teeth, something that even took Bruckheimer by surprise. So much so that he asked him to tone it down.
Johnny Depp Redid His Teeth for Captain Jack Sparrow
After being selected for the role of Sparrow, Depp went to work to take the character beyond Disney and Bruckheimer's expectations. He remodeled the character after Rolling Stones guitarist Keith Richards after reading about the 18th century pirates being akin to rockstars.
Then, in a wild move, he put gold caps on all his front teeth before showing up for the first Pirates movie, Pirates of the Caribbean: The Curse of the Black Pearl's shooting.
Depp showed up to the sets with all sparkling front teeth and took Bruckheimer, and the Disney executives present aback.
"Jerry was slightly uncomfortable," he told LA Times in June 2003. "and the Disney executives weren't exactly enthusiastic about it."
However, he planned to stand his ground with his decisions. "Look, these are the choices I made. You know my work. So either trust me or give me the boot," Depp told the two parties.
They didn't remove him from the movie, but he did have to make a compromise. He took a few gold caps off his teeth.
Who knows how Sparrow might have looked if he had a few more gold teeth or none at all? Depp's choices, though, seem perfect for Sparrow.
Depp is very attached to his characters, especially to Sparrow. And that shows in how he goes about when dealing with them.
Sparrow, especially, has hijacked a few style choices Depp made in the past. As Gore Verbinski, the director of the Pirates movies, put it, "He's always half-Jack."

Johnny Depp with his gold teeth at the Tourist Premiere in Tokyo in 2011. (Photo: Wikimedia Commons)
In 2012, when doing an interview with Rolling Stone magazine, he showed up dressed half like a pirate. He had several gold caps on and had clothes braided into his hair.
"With all of my characters, it's just depressing to leave them," he told the magazine in November 2012. "With Captain Jack, when we finished shooting the first movie, I had a feeling I'd see him again. I didn't feel like I was saying goodbye."
At the time, Depp and Verbinski were filming the third installation of the Pirates franchise. And he had kept the gold caps on because the shooting was ongoing and he was tired of removing and putting them back on.
Johnny Depp's Teeth and Questions about Method Acting, Health, and Habits
Depp's tendency to embrace his characters (arguably) a bit too much and let them flow into his real life has made many people uncomfortable over the years. The actor, however, has never really paid attention to the concerns.
Fans have, many times, mentioned Depp's method acting and how he might take it too far at times with the teeth and his characters-like dress up. This concern was most evident after his appearance at the premiere of Black Mass in 2015.
In that movie, he played a gangster who had stained and overall horrible-looking teeth. He appeared on the red carpet with his ex wife, Amber Heard, dressed in gothic all-black outfit with yellow-looking teeth.
At the time, fans also expressed concerns about how his teeth might have looked that way because of unhealthy habits and lack of hygiene.
Pirates and Black Mass weren't the only times he altered his teeth for a character. He did something similar to fit into the Willy Wonka role in Charlie and the Chocolate Factory in 2005.
He felt it important to dissolve into the visuals Wonka would give off. So, to get the feel for the character's smiling face and positive attitude, he used veneers to change his teeth's looks.