5 Best Thriller Novels Picked by Reese's Book Club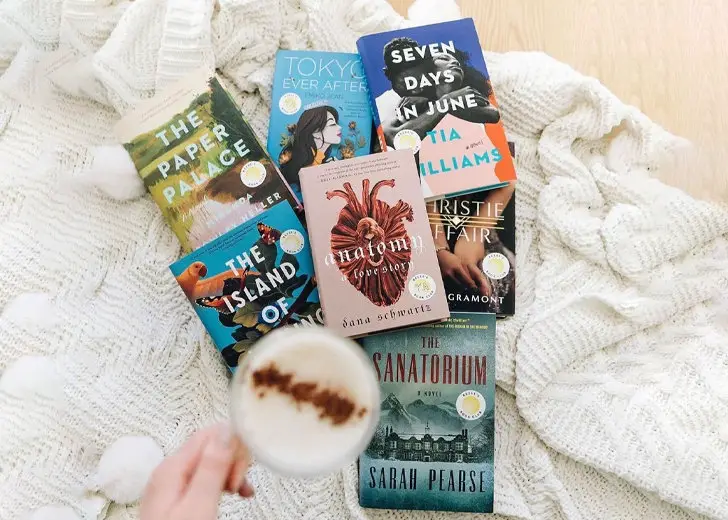 Reese Witherspoon is an avid reader and a massive bibliophile. She always enjoyed reading books and sharing them with her friends and family. 
After she was active on social media, she started sharing her favorite novels on Instagram. Soon, it gave birth to her book club, Reese's Book Club, in 2017. 
According to its website, the club not only picks the best novels but also introduces its audience to "new voices, authors, and perspectives." 
Every month, Witherspoon picks out her favorite novels written by women or where the protagonists are female. 
Her favorites range from romance to fiction to young adult to thriller novels. Here are some of the best thriller novels that made it to the top picks of Reese's Book Club. 
The Last Mrs. Parrish
The Last Mrs. Parrish was Witherspoon's pick for December 2017. Written by Liv Constantine, the book follows two women, Amber Patterson and Daphne Parrish. 
Patterson is ready to do and give up anything to be like Parrish while having some skeletons inside her closets. But, on the other hand, Parrish also has darkness in her life hidden from the rest of the world. 

Reese Witherspoon posing Reese's Book Club's December 2017 pick, The Last Mrs. Parrish by Liv Constantine. (Source: Instagram)
The power struggle between two women to get what they want is perfectly executed by Constantine in her book. The twist and turns are bound to make the readers hooked to the very end.
The Lying Game
The Lying Game is a psychological thriller novel written by Ruth Ware. It was Witherspoon's top pick for August 2017. 
The book revolves around four best friends, Isabel, Kate, Fatima, and Thea, who used to be inseparable while they were young.
They used to go to a boarding school named Salten, where they played a notorious game called the Lying Game. 
According to the game, the girls had to tell lies to everyone possible and make sure the other person believed them. However, they had a few rules — bailout if they would get caught and no lying to each other.
Unfortunately, things didn't go as planned, and as a result, they drifted apart. But a couple of years later, they all are brought back together, and now, it's time for them to face the consequences of their actions and lies. 
Little Fires Everywhere
Little Fires Everywhere by Celeste Ng was Witherspoon's top pick from September 2017. The book revolves around Shaker Heights, a suburb in Cleveland that looks straight out of a fairytale at first glance. 
Everything is perfect in the towns from people and their houses to infrastructures like the roads and buildings.
Elena Richardson and her family are such people who embody the spirit and nature of their town. 
But when Mia Warren and her family come to Shaker Heights, things turn upside down. She and Richardson have disagreements, which cause more damage than either woman had ever imagined.
The book was also adapted into a miniseries where Witherspoon played the role of Richardson, and Kerry Washington portrayed Warren. 
The Last Thing He Told Me
Witherspoon's pick for May 2021 is The Last Thing He Told Me by Laura Dave. This thriller follows Hannah Hall and her sixteen-year-old stepdaughter, Bailey.
Hall is married to Owen, Bailey's dad, who suddenly goes missing one day. The only clue he has left is a note that says, "protect her." 
Hall knows that she is meant to protect Bailey, but the latter wants nothing to do with her stepmother. However, the two must put their differences aside to find Owen. 
They try to do so and dig why Owen went missing. But, unfortunately, the truth is not what they expected, and everything is not what it seems. 

Reese Witherspoon poses with Laura Dave's Book, Last Thing He Told Me. (Source: Instagram)
The Guest List
The Guest List is a suspense and psychological thriller written by Lucy Foley. It was Witherspoon's top pick for June 2020.
The book is set on a remote island on the coast of Ireland, where guests are invited to celebrate a wedding.
The groom is an up-and-coming actor, whereas the bride is a magazine publisher. 
Both of them are ambitious but with a lot of secrets to hide. Moreover, the guests they have invited are no less.
From the bride's sister and best friend to the groom's schoolmate and wedding planner, they all have skeletons in their closets. 
They all come out slowly when one of the people present at the wedding turns out dead. Trapped on the remote island, the people there need to figure out who is a killer before another one ends up dead.