Does Thomas Ravenel Have A Girlfriend? A Look into His Love Life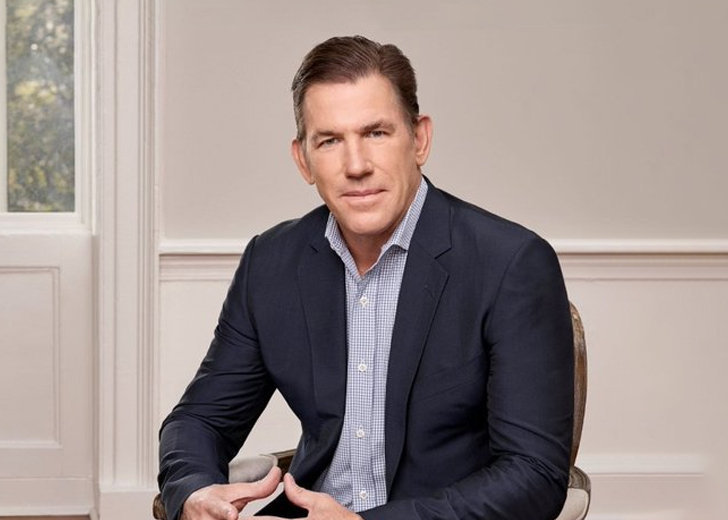 Thomas Ravenel first made his TV debut on Bravo's reality-television series Southern Charm. I introduced him as the former treasurer of South Carolina who wanted to work in politics.
As the seasons went on, Ravenel's love life took center stage in the series before he was kicked out from the show following a sexual assault scandal. 
During his time on the show, he dated many women, but it never seemed to work out. It is unconfirmed if he has a girlfriend right now. But here is a breakdown of his love life, which was mostly played out in the series. 
Thomas Ravenel and Former Girlfriend Kathryn Dennis
Ravenel and his former girlfriend, Kathryn Dennis, started dating in 2014 after meeting on the Bravo show. 
The former treasurer, who was 50 and almost twice as old as Dennis, won her over even though several other castmates tried to woo the model. 
During the initial phase of their relationship, everything appeared to be smooth, but slowly cracks appeared. 
In 2014, they welcomed their first child, Kensington Calhoun, and shortly after, they broke up for the first time. 
Later, his girlfriend revealed she was separated from her friends and family and forced to hide her pregnancy by Ravenel.
However, in 2015, the pair reunited briefly, which led to the conception of their second child, Saint Julien. Then, in 2016, they called it quits after Dennis realized Ravenel was not a reliable partner. 
Thomas Ravenel and Ashley Jacobs
After Ravenel and his girlfriend broke up, he started dating Ashley Jacobs, who joined the show for seasons 5 and 6. 
Fans watched the former couple's tumultuous relationship, including Jacobs' heated altercations with Dennis.

Thomas Ravenel's former girlfriend, Ashley Jacobs. (Source: Instagram)
The pair dated for over a year before calling it quits for good in August 2018.
They did not reveal the reason for their split, but during their time together, the former politician was accused of sexual assault by "nanny Dawn" who cared for his two children with his ex-girlfriend.
Real estate agent Ashley Perkins also accused him, claiming he assaulted her mom. Ravenel and her mom had gone on their first date after meeting on Tinder in October 2015.
"I mean, if you're dating someone and there are allegations [against them], you can imagine just that [takes a toll]. Then you add custody, and the children the show, and two people in a relationship just trying. It wasn't meant to be," said the nurse. She added it was the worst year of her life. 
Thomas Ravenel and Heather Mascoe
After the break-up, Ravenel moved on with Heather Mascoe. They dated for two years before he asked her to marry him. 
"I'm getting engaged to marry Heather Mascoe. I'm a lucky man!" he tweeted on October 14, 2020, and since then, his Twitter bio read "engaged."
Before getting engaged, he and Mascoe welcomed their first child together on June 29, 2020, and introduced the world to his son via Twitter on August 6, 2020. 
Fans thought everything was going great with the couple, but in August 2021, they called it quits.
Ravenel shared they ended their engagement to focus on their children, but their friendship was the best it had ever been. The former Bravo personality revealed that the two would stay friends and co-parent amicably.