'The SpongeBob Movie: Sponge on the Run' Gets Wider Release — A Look at Its Turbulent Past
The movie is the latest installment in the 'SpongeBob SquarePants' franchise.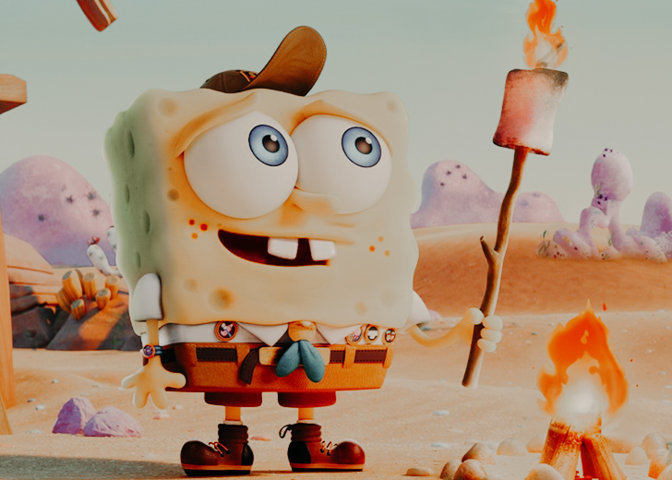 The first all-CGI animated film of the SpongeBob SquarePants franchise, The SpongeBob Movie: Sponge on the Run, has extended its market as the production team releases the film on Blu-ray and DVD. 
The official Twitter page of the film announced the release on July 13, 2021, uploading a poster with all the significant leads — SpongeBob SquarePants, Patrick Star, Squidward, Mr. Krabs, Sandy Cheeks, and the evil antagonist Plankton.
One central character missing from the poster was SpongeBob's favorite pet snail, Gary. The character's absence perfectly matches the plotline.
In the animation, the Bikini Bottom crew embark on a rescue mission to save the snail-napped Gary. They head towards Atlantic City, with shrewd guidelines from Sage, portrayed by Keanu Reeves. 
The broader release news apparently impressed many SpongeBob followers. Fans responded to the release on the post's comment section and shared how thrilled they were to get the movie on Blu-rays and DVDs. 
One wrote, "Looks like I'm going to the store today!" "I am going to buy the movie on Blu-ray and DVD today," another added. 
The Movie Suffered Delays 
Paramount dropped The SpongeBob Movie: Sponge on the Run on Paramount+ and premium-video-on-demand(PVOD) platforms such as Apple TV, Prime Video, and Vudu on March 4, 2021. 
Initially set to hit the theatres worldwide on July 31, 2020, the film got delayed because of the pandemic. At first, Paramount pushed the theatrical release date to August 7, 2020.
But, in June that year, the company pulled the motion picture away from the theatre calendar.
By then, the nearly 2-hour toon had run theatrically over the summer in Canada. Also, the management had given Netflix the right for international distribution, excluding the United States, Canada, and China. 
To circulate the movie in the remaining region, Paramount chose PVOD platforms and a streaming service on Paramount+, previously known as CBS All Access. 
Then in February 2021, the management withdrew from the Oscars animation race following the turbulence in its release dates.
Doing Well after the Release 
Despite the instability in its release, The SpongeBob Movie: Sponge on the Run did well with critics and fans alike, with a 66% Tomatometer score on Rotten Tomatoes. 
To top it off, the animated drama was a hit on all streaming platforms. Wondering where to watch Sponge on the Run? Both Paramount+ and PVOD sites, especially Fandango and Vudu, have it available.
Per Forbes, the movie ranked second regarding streaming ratings after its premiere. The project worth 60 million USD earned $4.81 million alone from its release in Canada. 
Directed by Tim Hill, the show featured high-profile celebrities like Tiffany Haddish, Snoop Dogg alongside the regular voice actors of the SpongeBob SquarePants universe.