Is TLC's 'The Little Couple' Canceled? Show's Season 15 under Debate
'The Little Couple' hasn't been renewed since September 2019.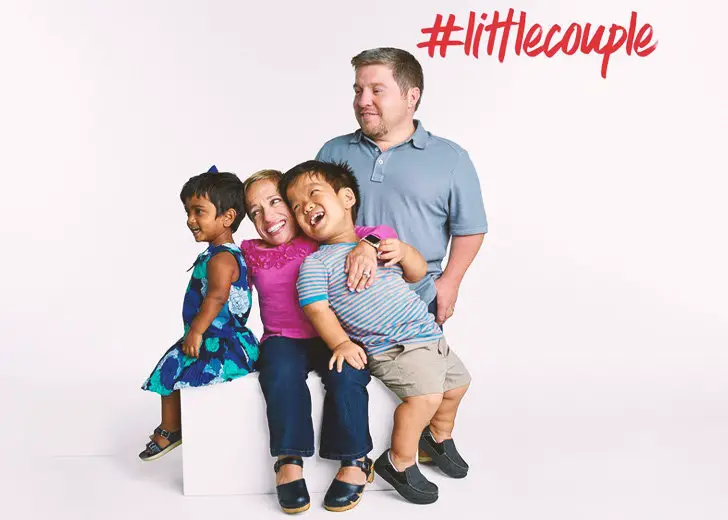 TLC's reality show The Little Couple became a fan-favorite since its premiere on May 26, 2009.
The series revolved around the married life of successful medical supplier Bill Klein and his Neonatologist wife, Dr. Jennifer Arnold.
Since they both suffer from a rare variation of skeletal dysplasia, the program shed light on the challenges they faced daily.
It chronicled their journey as parents after adopting a baby daughter, Zoey Nidhi from India, and a son named William Rijin from China. It also featured their incredible move from New York to Houston, Texas.
Thanks to the show's relatable and inspiring content, The Little Couple earned a loyal fanbase that helped it run smoothly for 14 seasons. 
However, the show hasn't been renewed since the last episode ended in September 2019, after a legal battle between the production and the celebrity couple. 
So has the production canceled season 15? Here's all we know!
About the Lawsuit
The legal matters regarding The Little Couple spurred in June 2016 when the show's producers LMNO Cable Group sued Discovery Communications for $7 million.
The production accused Discovery of falsifying account records to hide hundreds of thousands of dollars. LMNO also claimed that the channel stole the show and put them out of business. 
Despite the accounting scandal, the parties settled on an agreement. However, the battle was still far from over. This time, the lead stars intervened in the case.
In May 2017, they filed a case demanding contingent compensation upon word of inflated expenses and other falsified accounting documents.
As per their petition, the husband-wife duo felt entitled to a portion of both LMNO's contingent compensation and Discovery's adjusted gross revenues. 
They accused LMNO of fraud, breach of contract, unfair competition, conversion, and more.  
The duo also added that they feared losing valuable monetary and intellectual property rights, which would be adjudicated without their interests being represented. 
Three years after their first step, a California federal judge rejected their fraud and conversion claims.
They lost their battle to reclaim intellectual property rights after the judge ruled they failed to pinpoint whether they were fraudulently induced into the contract.
As the court ordered the lawsuit to be dismissed through mediation and settlement, the couple and the production negotiated in July 2020.
Possibility of 'The Little Couple' Season 15 
Given that the pair settled with the production after the lawsuit, there's a high chance The Little Couple's season 15 will be back on TLC.
And adding to the possibility, neither the production nor the broadcasting channel has officially canceled the show despite its hiatus of almost two years. 
So, until and unless an official announcement regarding the cancelation makes its way to the audience, there's hope for the favorite couple returning to the television screens.