Here's What We Know So Far about Discovery's 'Naked and Afraid of Love'
The show is slated to arrive on August 22.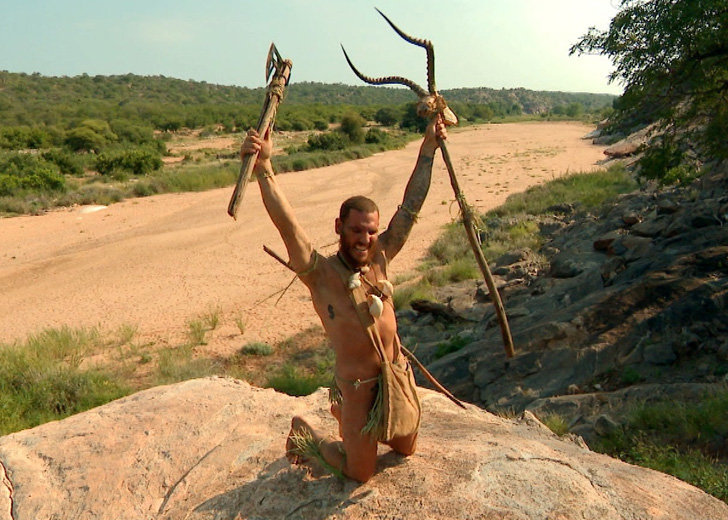 Most people tune into Discovery hoping to see animals and creatures. The channel and its subsequent streaming app, Discovery+, run non-fictional high-quality educational programs that expand viewers' minds to the limitless possibilities. 
Now, it looks like the channel is foraying into the dating show realm. It has ordered a new dating series that blends romance with nature, entertainment, and adventure, titled Naked and Afraid of Love. 
Naked and Afraid of Love is a spin-off to Naked and Afraid, which follows two individuals dropped in an unknown land with no clothes and limited supplies as they try to survive.
As you might have deduced from the title, Naked and Afraid of Love requires contestants to survive the harsh elements of the wilderness while trying to match romantically with other contestants. 
Release Date for 'Naked and Afraid of Love'
Earlier in May, The Wrap reported on Discovery's new dating game show and revealed that the reality series would come out by the end of the year. 
But on August 10, Discovery confirmed that the show would be available from August 22 on the channel's streaming service, Discovery+. 
This show will probably appeal to fans of Naked and Afraid, who also love reality dating shows. 
Contestants of the Show
The show has 16 contestants; eight single women and eight single men. In the show's first look released by Discovery Channel, three contestants who appeared to be in a love triangle were revealed. They were Bennett Murphy, Candice Liang, and Britt Whitmire. 
But Discovery has already revealed all 16 contestants on their website. They come from diverse professional backgrounds, from firefighters, computer engineering students, surf instructors, social media marketers to couriers, photographers, and life coaches. 
Locations Audiences Will Get to See
Although the location has not been confirmed so far, it's clear from the clips and reports that the 16 contestants will be put on an island where they must use their survival skills while finding love. 
The original show, Naked and Afraid, took contestants to every continent from Botswana to Guyana except Antarctica because they cannot survive naked there. 
The Wrap reported that the dating show's location was "an unforgettable island paradise." If the show is successful and gets renewed for more seasons, the show could very well become a globe-trotting adventure, taking lovers and audiences around the world. 
Responses from Audiences
When the first look of this new dating show was revealed on Naked and Afraid's Twitter page, it appeared fans of the original show were not keen on the new show. 
Many of them reacted negatively and felt the spinoff was ruining the original show. One fan responded by noting, "You will lose viewers if you stoop as low as the 'reality' shows that cater to those bereft of romance in their own lives."
For now, all we can do is wait to see if Discovery can actually prove these fans wrong.