TLC's 'I Love a Mama's Boy' Is Back for Season 2: Get To Know the Cast
New couples are joining season 2 of 'I Love a Mama's Boy.'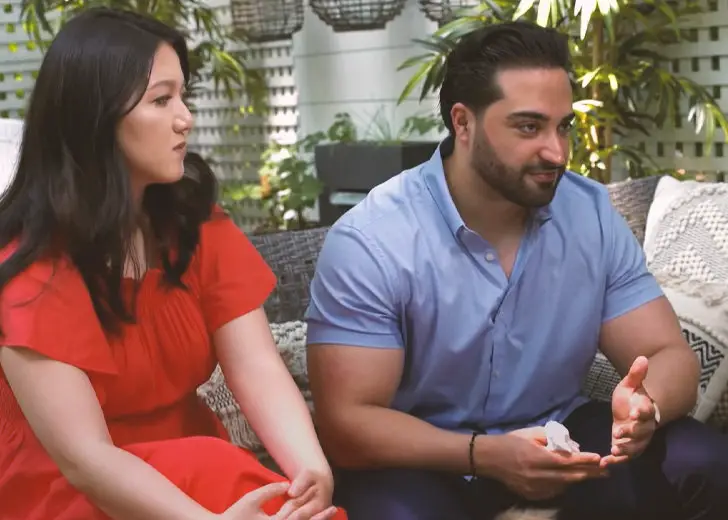 TLC never fails to take everyday life to the next level with their dramatic reality series such as 90 Day Fiance or Toddlers & Tiaras. Last year the network came up with a brand new show that had its signature offbeat concept.
Taking a page from the success of sMothered, TLC debuted I Love a Mama's Boy. I Love a Mama's Boy chronicles the love life between five couples, but there's a twist.
All the couples struggle with one adversity: an overbearing mother. These mothers will do anything to remain the leading woman in their son's life, from crashing their son's honeymoon to snooping on their son's dates. 
The show emphasizes the bond between a mother and her child, in this case, her son, with some veering towards creepy. The sons are trying to navigate dating with their mothers constantly in the way, which is certainly no easy feat for them and their girlfriends. 
Cast of Season 1 and How It Ended
Season 1 wrapped up in December last year, and season 2 is debuting on August 29. The new season will feature two new love triangles and pick up with three returning trios.
Returning couples Matt and Kim continue with overbearing mother Kelly, who fights for love, attention, and alone time with the son she loves. In season 1, the couple was ready for the next step, with Matt eventually proposing to Kim. 
The coming season will feature Kelly trying to take over the wedding plan, and Matt faces a tough decision. Will Matt finally be able to draw some boundaries? One can only wait to see what happens. 
Also, Stephanie, Mike, and his mom Liz, alongside Emily, Shekeb, and his mom Laila are returning in the new season. The trailer shows things are just as tense between the pair of trios. 
In season 1, Shekeb and Emily fight over mom Laila's meddling, but they have made up. However, the only way forward is if Laila and Emily meet in the middle. 
Meanwhile, Mike has a tough decision to make, or he might have to say goodbye to Stephanie for good. Stephanie wants Mike to move to Los Angeles, where she has landed a gig, but Mike's mother, Liz, wants her son as close to her as possible. 
It's a make-or-break situation for Mike and Stephanie. 
Newcomers for Season 2 of 'I Love a Mama's Boy'
The newcomers for the second season are Tracy, Bryan, and mom Jayne and Tia, Theous, and mom Carolyn. It is no different for these newcomer couples who have to deal with a mother crossing the line in their personal lives. 
Jayne is oblivious to all the interferences she causes in her son Bryan and his girlfriend Tracy's lives, wedding, marriage, and now honeymoon. Tracy wants to draw some boundaries, but Bryan's loyalty towards his mother makes it difficult. 
Carolyn's bad knees require frequent help from her son Theous whom she expects to be at her beck and call, but like all the other girlfriends, Tia is asking for some boundaries before she is ready to get married to Theous. 
And like all moms, Carolyn cannot help but intrude on every aspect of her son's life.