'90 Day Fiance' Season 2: Couples That Broke Up
A look at the couples that broke up after '90 Day Fiancé' Season 2.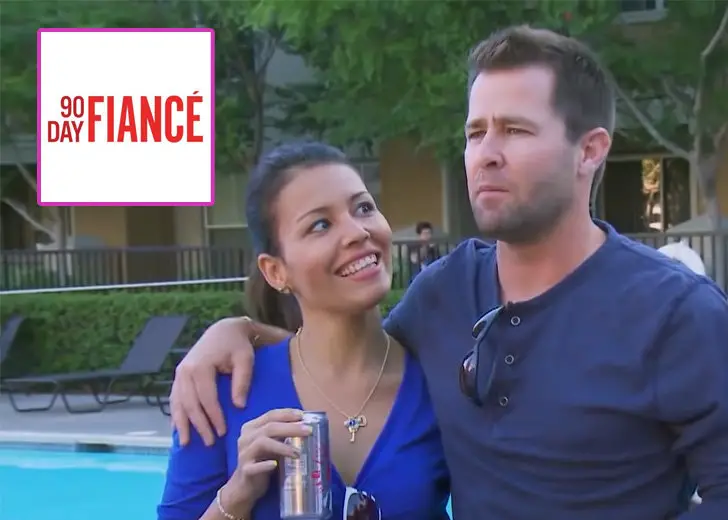 Reality dating shows are getting cleverer by the day by toying with different methods to pair two singles. 90 Day Fiance is no exception when it comes to the perfect combinations of reality TV and relationships. 
90 Day Fiance is a TLC reality show that revolves around different international couples who only have 90 days to marry on a K-1 visa. During that time frame, they have to overcome cultural obstacles and family conflict while pursuing true love. 
The show aired its first season on January 12, 2014, and it has been renewed for eight seasons. While all the seasons of 90 Day Fiancé are enjoyable, Season 2 is one of a kind.
It featured six couples, with three of them still together with babies, while the other three have moved on from their partners. Here are all the couples that broke up after Season 2 of 90 Day Fiancé. 
Chelsea Macek and Yamir Castillo
Chelsea Macek and Yamir Castillo met when Macek was volunteering in Nicaragua. Back then, Castillo was a member of a boy band from Nicaragua.
The pair fell in love, and Castillo lived with Macek and her parents in the United States. Unfortunately, this produced a significant rift between him and his bandmates. 
Castillo, who missed his music, sent some demo recordings to a few Chicago music producers to get back on his music career. 
He got a response and then flew to Chicago to meet with producers, who told him he had to stay in Chicago to pursue a successful career. 
Unfortunately, Macek did not like the plan because neither of them was working, and they were living with her parents in Illinois for free.
Castillo moving to Chicago was already causing difficulties in their relationship, but Macek realizing she was queer, broke the couple's relationship. 
As a result, Castillo and Macek filed for divorce in 2017. Castillo is still living in Chicago to work on his music, whereas Macek married her boyfriend, Daniel Colombo Verní, on April 10, 2021. 
Danielle Mullins and Mohamed Jbali
Danielle Mullins and Mohamed Jbali are one of the most controversial couples in the 90 Day Fiancé franchise. So it's no surprise that they are no longer together, given their enormous age gap, lack of chemistry, and a relationship built on lies.
The two met in an internet chat room for the first time. Jbali moved to Ohio from Tunisia, where Mullins had three teenage children and one adult son from prior marriages. 
The two soon got engaged, but lies started unfolding after the engagement. Jbali lied about being employed while Mullins misled him about elements of her personal life, including writing bad checks and using a credit card illegally.
The pair separated soon after the wedding, and Jbali moved on with a girl in Miami. This did not sit well with Mullins since she paid for his K-1 visa.
Mullins filed for an annulment and attempted to avenge herself by deporting Jbali in season 2 of 90 Day Fiancé: Happily Ever After? However, in 2017, they divorced, and Jbali moved to Texas.
In an interview with US Weekly, Mullins said that there are no romantic feelings between them, and they are just friends. 
Jason Hitch and Cássia Tavares 
Jason Hitch and Cássia Tavares met on Facebook, but Tavares was involved in an online romance with Hitch's buddy. Eventually, Tavares broke up with Hitch's friend and began dating Hitch instead.
Tavares moved in with Hitch and his father after arriving in the United States from Brazil. However, their relationship did not last long. 
The pair had their first divorce in 2017 but later reconciled. Hitch was accused of domestic abuse, which led to the second divorce filing in 2018. 
The couple went their different ways in October 2018 after finalizing their divorce. Tavares got married to a personal trainer named Giuseppe on February 2021.