'The Green Knight' Cast Dev Patel and Joel Edgerton Share Personal POV on Their Arthurian Characters
Dev Patel thinks there is a level of extreme confidence in self-awareness to dare to reach for greatness.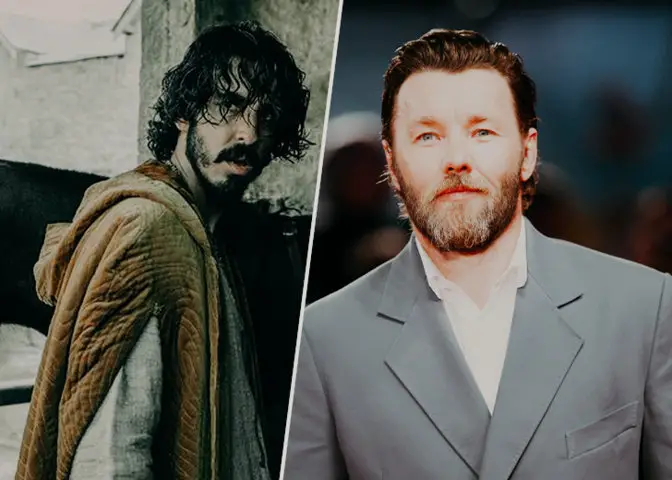 David Lowery's directorial venture The Green Knight, starring Dev Patel, Alicia Vikander, and Joel Edgerton, is an epic fantasy adventure inspired by the Arthurian legend story, Sir Gawain and the Green Knight.
In the film, Patel plays Gawain, a young slacker eager to prove himself in his uncle King Arthur's court.
On that verge, he embarks on a deadly, divine journey, where he battles the monstrous Green Knight, played by Ralph Ineson, a gigantic tree creature, and his magical fate at the hands of his sorceress mother.
On the other hand, Edgerton shares the screen with the Slumdog Millionaire actor as Lord in the medieval tale.
As The Green Knight is very close to its release date — July 30, 2021 — the film's leading cast Patel and Edgerton shared their POV on the unconventional knight's tale and their characters.
Patel Feels Gawain's Journey Is an 'Interesting Inspiration'
During an interview with Black Girl Nerds on July 20, 2021, Patel and the interviewer Jeandra LeBeauf discussed his character, Sir Gawain, renowned for stepping into his own greatness.
The Arthurian legend also fully realized who he was and what he wanted to be on his journey.
Referencing Sir Gawain's success, LeBeauf questioned the actor what he thought of stepping into greatness from his personal point of view.
"What do you think is the level of awareness you have to be at to figure out what that greatness is... Is that self-awareness?" she asked.
In reply, the 31-year-old actor shared he thought there is a level of extreme confidence in self-awareness if one dares to reach for greatness.
Patel also felt that one has to have "a tickle of insanity" to become a great person who would later dare to change the world. He said,
You've got to, there's got to be a tickle of insanity there. I think all those great people that really change the world that, you know, they can be looked at as you know absolutely insane people or geniuses. 
He further talked about his character and said Gawain provides the idea of exploring what it means to be a knight who takes on everything while being on a very futile task.
"You know this journey... he's there to question everything about himself and what that really means and it's a really interesting inspiration I think," he added.
Edgerton Sees His Character as a Duplicitous Person
In the interview, Edgerton, a 47-year-old Australian actor, and filmmaker, also opened up about his role as Lord, stating he thinks his character is very duplicitous.
He explained that when someone first meets him, they instantly sense that he is not what he seems. That is because he potentially is "the reincarnation of or the re-upping of Gawain's quest," or, "the reincarnation of the Green Knight himself."
Since Lord is the one who sends Gawain out on his journey, LeBeauf asked the actor how does he feel about relinquishing his power to someone else.
"What is it like you think for the Lord to relinquish that power and trust someone else to do his bidding?" she asked.
Edgerton answered, saying it is interesting when you set someone a challenge, knowing that they would potentially fail at that challenge. In such a case, he had no problems relinquishing his powers to Gawain.