Actor Dev Patel and Girlfriend Tilda Cobham-Hervey Like To Keep Their Love-life Low Profile
'Slumdog Millionaire' actor Dev Patel is not known for many flings and relationships. As rare as it might sound, the actor has had only two serious relationships so far.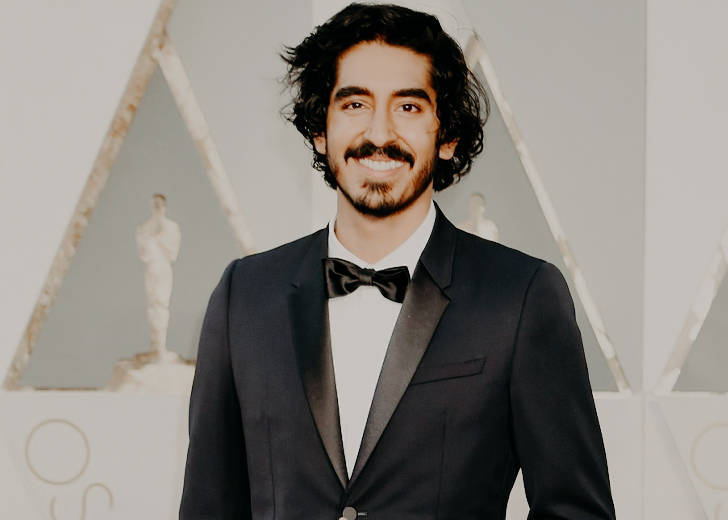 Other than his career, British actor Dev Patel, who soared to fame with Slumdog Millionaire, often made headlines for his love-life. For quite some time, the actor has been associated with Australian beauty Tilda Cobham-Hervey. 
A Low Profile Romance
Patel and his Australian girlfriend are known for keeping their love-life low profile. Nevertheless, now and then, the couple made public appearances to let their fans know they're still going strong, and we've compiled those outings for you! 
At the latest, the adorable couple was seen celebrating Patel's 30th birthday on April 23, 2020.
The actor and his lady love were spotted celebrating his birthday with drinks in Los Angeles. According to Dailymail, they were rejoicing the actor's big 30 with gin cocktails. Adding zest to the birthday were colorful helium balloons wishing the actor 'Happy birthday.'

Dev Patel and his girlfriend celebrating his 30th birthday in Los Angeles(Source: Mail Online)
The actor was dressed in casual sky blue cargo pants which he combined with a yellow baggy shirt. His bae, on the other hand, stunned in a black sleeveless top plus geometric print shorts. 
In one of the snaps, Cobham-Hervey lovingly rested her head on her beau's shoulder as both of them gave away a slight smile.

Jay Patel and his girlfriend enjoying the former's birthday (Source: Mail Online)
Patel and Cobham-Hervey, who met in the sets of Hotel Mumbai in 2016 and started dating soon after, made another rare appearance in May 2020. With face masks and gloves on, the couple took all precautions to keep themselves safe from coronavirus. 
In 2017, The Lion actor was spotted with his mom Anita and girlfriend. The couple was inseparable on the walk as they strolled arm-in-arm. At one point, the actor had his arms around both his mother and his girlfriend.

Tilda Cobham-Hervey, Dev Patel and his mother, Anita Patel (Source: People)
'Normal-looking' Patel Dated His Slumdog Millionaire Co-star for Six Years
The actor was in a relationship with his Slumdog Millionaire co-star Freida Pinto until 2014. The couple dated from 2008 and broke up after six years together. Their breakup was said to be amicable.
In 2015, the actor reflected upon one of the funny incidents while dating Pinto. At one of the fashion shows he attended in London, photographer Mario Testino bluntly asked Patel why a beautiful young woman like Pinto was with an average-looking guy like him! 
 I was sitting there, and this fellow says, 'Are you the one dating Freida Pinto?' And I'm like, 'Yeah, I guess.'" He gives an embarrassed shrug and says: 'Why? How? Why is she dating you? She's so beautiful.' And I say, She is!' And then he says: 'But you're so, ugh, so normal-looking.'

Freida Pinto and Dev Patel (Source: Instyle)
While the actor refused to open up on the reason behind their split, he did admit to his relationship with Pinto being the first big one. The actor further added, "Pinto was one of the most impactful people in my life."