Freida Pinto After Dating "Slumdog" Boyfriend, Saving Love For Someone Special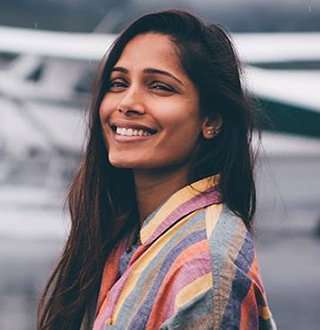 Indian movie personality Freida Pinto was seen holding hands with her mysterious boyfriend during a stroll in Los Angeles in 2017. The actress found love again after speaking about the joys of being single.
The Mumbai native is currently working in the third season of the TV series The Path opposite to American actor Aaron Paul and will be next seen on the big screen for the anticipated movie, Mowgli, originally titled as Jungle Book: Origins.
American Drama: Freida Pinto and English actor Hugh Dancy talks about tenth episode of Hulu's series The Path (Published on Apr 2, 2018)
Freida started her career as a model before getting her big break for the role of female lead Latika when director Danny Boyle picked her out in the audition for the Oscar-winning movie Slumdog Millionaire in 2008. After Slumdog, she played her first leading TV role in Sky's six-part drama Guerilla.
She began taking acting classes after her debut film and attended a three-month workshop by Barry John, a theatrical guru. She even anchored a travel show named Full Circle between 2006 and 2007.
Similar: Daniel Sharman's Girlfriend Flaunts New Relationship, "Teen Wolf" Gay For Not Doing Same?
Frieda Pinto's Bio: Family & Upbringing
Freida Selena Pinto, known as Freida Pinto was born on October 18, 1984, in Bombay, Maharashtra, India. Born into a family of four, her mother, Sylvia is a school principal, while her father, Frederick Pinto, is a senior bank branch manager. Her sister, Sharon, is also in showbiz and a producer in an Indian news channel,  NDTV.
Born in a Mangalorean family, Freida studied at Carmel of St. Joseph School in Malad and completed her bachelor of arts degree in English literature at St. Xavier's College in Mumbai.
Her Long List of Boyfriends
After being thrust into the spotlight after her Slumdog fame, Frieda has been a constant feature of page three magazines, because of her colorful dating life. She has been linked with a plethora of men, with her boyfriend ranging from commoners to A-listers, after her rise to fame as Latika. 
1. Rohan Antao
Frieda met Rohan on 2003 at the university in Mumbai where she was studying for the bachelor in arts. The couple started dating properly from September 2007 which was the happiest times according to Rohan.
Her boyfriend proposed her that December on the rooftop of a Mumbai bar, just days after she got selected for the role of Latika. They celebrated the engagement with a party and set the wedding date later for the future after gaining success in their careers.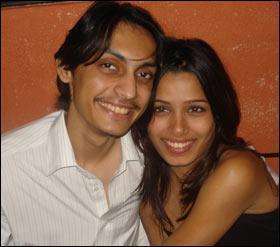 Before Fame: Freida Pinto is seen cuddling up with Rohan Antao during their college years (Photo: Pinterest)
Unfortunately, this love story did not end well as the couple ended their sixteen-month relationship in 2009, two years after getting engaged. Frieda broke up with Rohan over a phone call during her promotion of the debut film in  Los Angeles. According to Rohan, Frieda got 'infatuated' with her fellow co-star, Dev Patel.
2. Dev Patel: The Slumdog Boyfriend
This duo met on the sets of the movie Slumdog Millionaire. During the shooting of the film, they both fell for each other and began a relationship in February 2009. They were both in love with each other and shared romantic getaways and gestures for one another.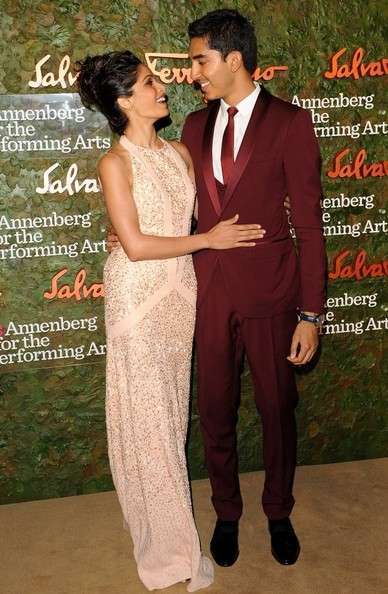 Talking Through Eyes: Freida Pinto and Dev Patel look towards each other in affection during a movie premiere in 2013 (Photo: People.com)
This tale also ended abruptly when Freida got caught up in a mid-life crisis where she states that she forgot to love and care for herself. The pair broke up in December 2014 but are still the best of friends. They both care and support each other. Freida even congratulated Dev on social media for being nominated in Oscar for the best actor in a  supporting role.
3. Ronnie Bacardi: The Polo Boyfriend
This duo hooked up with each other from October 2015 and made their first official appearance at Vanity Fair's Oscar Party in 2016.
This was the first official appearance together since being spotted attending the Los Angeles Lakers basketball match together back in December 2015. They went out often and were seen on date nights, smooching each other and dinner events.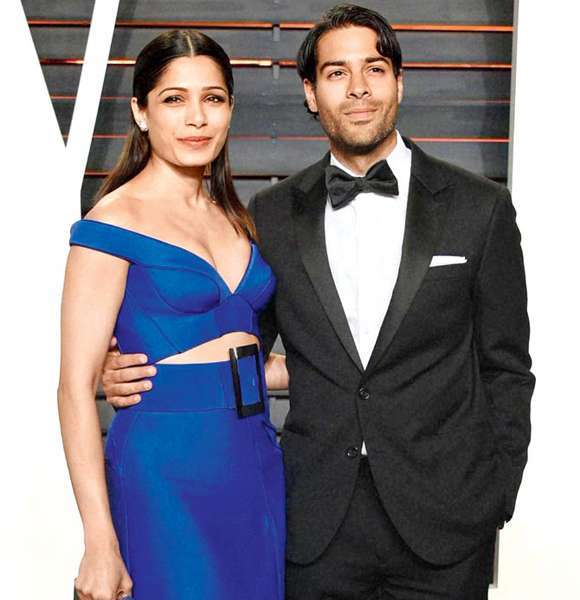 Moving To Sports: Freida Pinto is all smiles with her Sports star boyfriend Ronnie Bacardi (Photo: timesofindia.com)
They eventually broke up with each other under unknown circumstances on 2017 and after that Freida remained single for a year.
You May Also Like: Tamara Braun Married Co-Star, It's Not Her Husband! Lesbian Of Sorts?
4. The Mysterious Boyfriend
In 2017, Freida was spotted holding hands with a mystery man who is speculated to be her latest boyfriend. She was seen holding hands during her post-gym stroll in Los Angeles.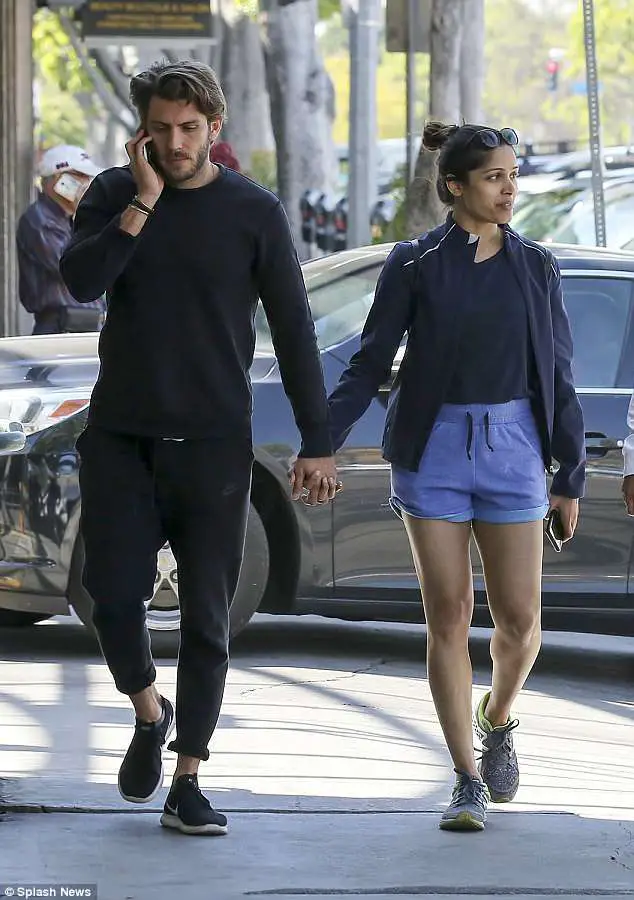 To Gym With You: Freida Pinto is seen holding hands with a mystery man during a post-gym stroll in Los Angeles in 2017 (Photo: dailymail.co.uk)
It was the same mysterious man she was pictured snuggling around in October 2016. Her latest boyfriend can only be speculated as to her future husband as it is not officially disclosed in the media by Freida.
Will She Ever Turn Her Boyfriend To Husband?
She has found love again after speaking the joys of being single in 2016 and staying single for a year. She had previously talked about looking after ownself and enjoying her singlehood post her break-up with Dev Patel to Weekend Magazine in April 2017 saying:
There comes a point where you've got everything you want – career, love, family – but you've ignored yourself. Life hits you and you think, 'What about me? What do I really want?
Barely six months later, she seems to have found love again with her mysterious boyfriend. Having publicly spoken of wanting a serious relationship, she could be fourth time lucky in finding a right man to turn into a husband. 
However, for someone who describes herself as complex, deducing into conclusions about her husband is a tough ask!