Is Katie Thurston Implying That Greg Grippo Gaslighted Her?— Another Dramatic Exit on 'The Bachelorette'
Was Katie Thurston really gaslighted? Find out what breakup coaches have to say.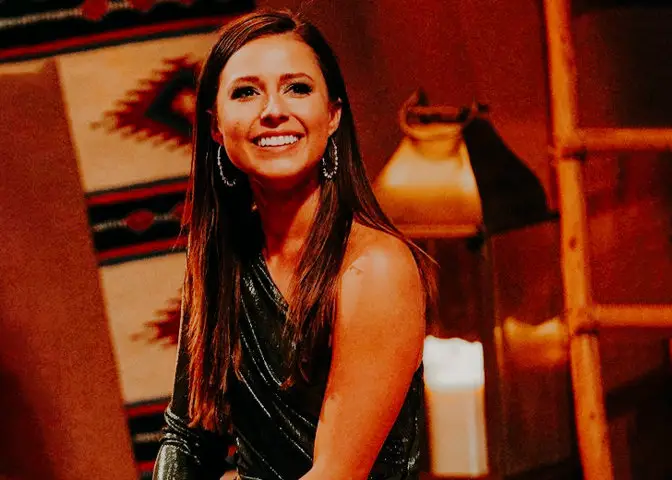 Bachelorette Katie Thurston has had an emotional rollercoaster in this season of The Bachelorette. Last week, she said a tearful goodbye to resident hottie Michael Allio who left the show to be with his son. 
Now, this week, frontrunner Greg Grippo walked out on her on the ABC show. In the most recent episode, Thurston went to her three "hometown" dates with Grippo and the other two contestants.
During her date with Grippo, she met with his mom and brother, and it appeared his status as her frontrunner was stronger than ever. 
That evening, the pair had an emotional conversation where Grippo told Thurston he was in love with her. He also spoke about how she helped him move on from his father's death. 
Thurston, who clearly stated to the viewers but not Grippo that she would not say "I love you" to anyone until she gave out her final rose, could not match his level of emotional commitment. So, she responded by saying, "I just love looking at you."
This did not sit well with Grippo, and despite Thurston giving repeated validation of her feelings to him throughout the entire episode, it wasn't enough. This led to Grippo leaving the show.
Thurston, who later clarified her rule to Grippo, was left in tears and insisted she wanted to return home and end her time on the show rather than continue without Grippo. 
Thurston Shares Post about Gaslighting
After the messy breakup episode aired, Thurston seemingly revealed her true thoughts on the situation by sharing a pointed post about "gaslighting."
She shared an Instagram story featuring an explainer on gaslighting, indicating she thought Grippo gaslit her. The term means "to cause (a person) to doubt his or her sanity through the use of psychological manipulation," according to Dictionary.com 
Though Thurston didn't mention Grippo, fans were convinced that the posts were for the floppy-haired sales rep. 
If you have been following the show, Grippo had told Thurston multiple times that it was hard for him to see her with other men. 
According to breakup coach Natalia Juarez, Grippo was falling deeply for the bachelorette. 
Juarez explained that the mounting tension of their relationship triggered and stressed them, which was bound to cause a disaster. 
I can see how some viewers would think that Greg's 'neediness' was emotionally manipulative or gaslighting. But in this case, he was emotionally triggered and vulnerable and attempted to gain some reassurance from Katie.
Trina Leckie, a breakup coach like Juarez, expressed that she was proud of Grippo for being honest about his feelings and realistic about what was going on.
Leckie opined that while not all couples in a relationship are ready to say the L-word simultaneously, Thurston should have assured Grippo that she was sincere through her body language, actions, and other words of affirmation.
She noted that Thurston might have focused too much on the show than her relationship with Grippo, which ultimately led to the falling out.