Thandiwe Newton Was the Risk That Lisa Joy Took in 'Reminiscence'
Thandiwe Newton's perspective towards the portrayal of women in films changed.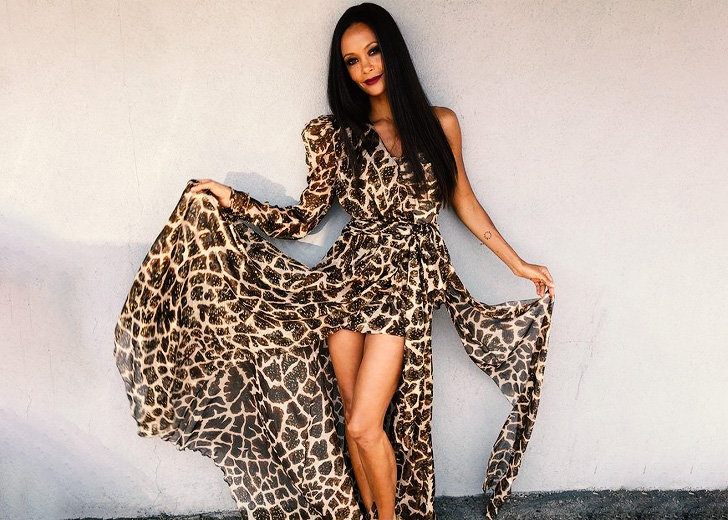 Writer-Director Lisa Joy's feature directorial debut, Reminiscence, hit the big screens in the United States on August 20.
The sci-fi thriller is set within a well-recognized film noir template and stars Hugh Jackman, Rebecca Ferguson, Thandiwe Newton, Cliff Curtis, Marina de Tavira, and Daniel Wu.
The movie follows Nick (Jackman) and his friend and fellow veteran Watts (Newton) involved in operating a business that allows people to recover their favorite memories. 
During Newton's recent interview with Hey U Guys, she opened about her relationship with director Joy and how her role changed her perspective towards the portrayal of women in films.
On Almost Quitting the Industry
Right before she was offered the role in the hit HBO series Westworld in 2014, Newton was close to retiring from acting. She quit her role in the Canadian police drama Rogue because of mistreatment and turned her attention to writing and humanitarian works. 
On Casting For the Role
For Reminiscence, Joy was looking for a cast that could fit into the fierce role of Watts in the film. She wanted Newton to take the role of Watts, but she was finding it hard to rationalize such a petite woman like Newton portraying such a menacing character. 
However, their retrospective made both Joy and Newton think about their own internalized stereotypical views of women in films. Newton said,
What we retrospected was that we were internalizing the idea of women from the male gaze. That is the reason we were finding it hard to visualize petite women in military. If you see the women in the military, you see thousands of women like me.
The actress noted it was important for women's perspectives on female characters to be considered.
On the Risk Lisa Joy Took
Initially, Joy wanted to cast someone with a big, muscular physique for the role of the fierce veteran because that is how every movie has portrayed a powerful woman.
If you look at characters like Black Widow, Captain Marvel, and other female characters, we realize that we only see through the lenses of the male gaze.
Newton was a petite woman, but she was the fiercest woman Joy knew. So, she decided to tweak the role of Watts and immediately offered her the role. In less than two weeks, Reminiscence was ready to get down to business. Thrilled by the risk Joy took on her, Newton noted,
My pride in playing that role has become even more radiant. It was a really fascinating journey for me, when I realised that my own discrimination against myself playing the role came from internalizing the male gaze of what a woman can be.
The 48-year-old actress applauded Joy's bravery and expressed hope that the project won't be "a death note" because of the risk.