Angela Sarafyan's Role in 'Westworld' Further Encouraged Her to Embrace Her Femininity
Angela Sarafyan says that her character in the series 'Westworld' has directly affected her life, as she has started embracing her femininity after playing the character.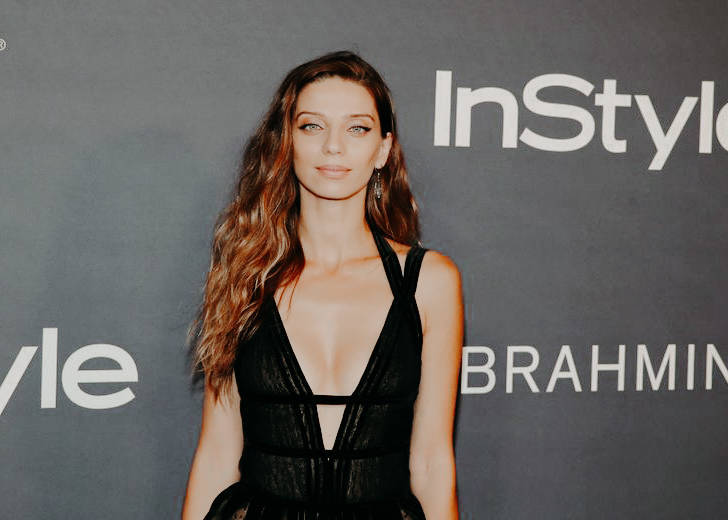 Fans recognize Angela Sarafyan, an Armenian-American actress, for her role in HBO's sci-fi series Westworld. She has been portraying the prominent character of Clementine Pennyfeather since the first season in 2016.
In the show, Sarafyan, as Pennyfeather, is a host who works as a prostitute in Sweetwater. Being one of Westworld's most popular attractions, she is attuned to the desires of the guests.
Pennyfeather is also the best friend of Maeve Millay (played by Thandie Newton), a host who acts as the madam of Sweetwater.

Angela Sarafyan as Clementine Pennyfeather in Westworld. (Photo: Town & Country)
The charm of Sarafyan's character has not just allured the men of Westworld, but also the show's viewers. The actress says that her character has directly affected her life, as she has started embracing her femininity after playing the character.
In June 2018, the Lost & Found in Armenia star spoke with Harper's Bazaar and shared how playing the character of Pennyfeather helped her embrace her femininity.
Sarafyan first shared that she was the kind of girl who loved fashion and clothing while growing up. 
I'm not the kind of girl that's... I mean, I love fashion and I love clothing, but I always thought I should accomplish things based on what I can do and not what I look like.
The actress further remembered when she was growing up when there "was a lot of objectifying," especially towards women. 
Especially at the time that we grew up, there was a lot of objectifying. Girls went to high school and after that, they were like, "Gotta get married and have babies." There's that constant search for a husband.
Because of that, the Blue Bloods star always thought that she had to do something extraordinary to make something of herself. She said, "I always thought, I have to make something of myself."
But her character in the show changed her perspective towards feminism and women in general. For a long time, she thought feminism was about hiding; however, she learned that feminism was about celebrating your femininity.
The change in perspective led the actress to wear lipstick more frequently and celebrate women's beautiful qualities instead of hiding them.
The actress said it elegantly: 
But what I learned from Clementine was it's nice to be a woman. It's nice to wear lipstick and it's nice to use your beautiful qualities and celebrate them instead of hide them. I think for a long time, feminism was about hiding. And I think feminism is about celebrating your femininity.
Regarding her personal life, Sarafyan, 37, has rarely been linked with any men, apart from a rumor with Nick Jonas, which US Weekly reported in 2018. 
The diva has also appeared in movies such as On the Doll, A Beautiful Life, The Informers, A Good Old Fashioned Orgy, Lost & Found in Armenia, and The Twilight Saga: Breaking Dawn – Part 2.