How Did Hannah Waddingham and Juno Temple Land Their Emmy-Nominated Roles in 'Ted Lasso?'
Hannah Waddingham played Rebecca Welton while Juno Temple portrayed Keeley Jones in the comedy series.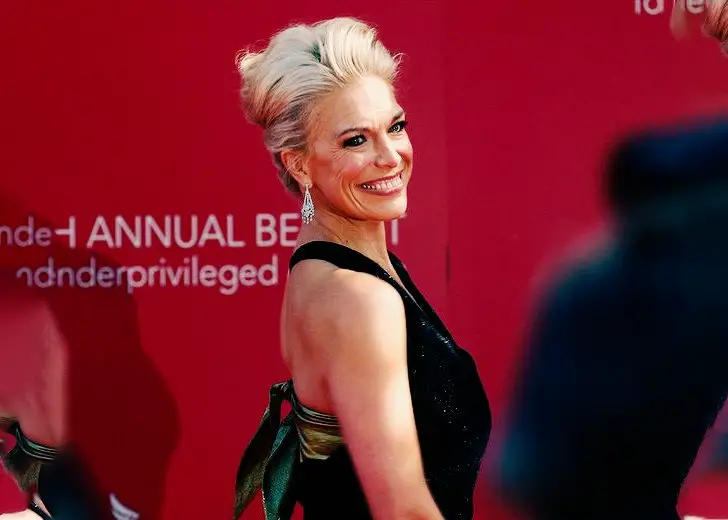 Ted Lasso made history as the most nominated freshman comedy show in the 2021 Emmy Awards, pocketing 20 nominations.
The male-centric show revolving around the life of a small-time soccer coach Ted Lasso, played by creator Jason Sudeikis, received rave reviews for highlighting its few extraordinary female leads, including Hannah Waddingham and Juno Temple. 
Waddingham played Rebecca Welton while Temple portrayed Keeley Jones — and both of the stunning actresses received their first Emmy nominations for Outstanding Supporting Actress in a Comedy Series. 
Here's a rundown on how they got their outstanding characters. 
Hannah Waddingham Fell in Love with Her Character
The casting crew of Ted Lasso had a challenging situation to find a perfect actor for Rebecca. As the character held much value than just a supporting role, the team intended on no compromise. 
But the casting process became lengthy and tiring with two rejected offers and multiple failed chemistry reads. Just then, the co-creators Joe Kelly, Brendan Hunt, and Sudeikis turned to their friend Todd Stashwick for suggestions. 
Without a flinch of hesitation, he suggested they put an audition for Waddingham. Sudeikis had never witnessed the versatile actress' caliber or her fantastic portrayal of a sadistic nun in Game of Thrones. 
So they called her for an audition after going through her tapes, which was a perfectly awaited opportunity for Waddingham. She had decided not to take projects that would isolate her from her London home for long, just weeks ago. 
And the moment she read the dialogues for the audition, she fell in love with the character and hoped to get the role.
I was just like, 'Oh, my God, whoever gets this, if they don't run with it, they are a fool.
Thankfully, the feeling was mutual from the creators' side as well. Her strength and vulnerability impressed Sudeikis, who realized Waddingham would make the perfect actress for the character.
"She looks perfectly like the Rebecca I saw in my head," he told Variety in July 2021. 
And just like that, the 46-year-old landed her role in the movie, breathing life to a villainous antagonist who earns not hate but also sympathy and support.
Jason Sudeikis Approached Juno Temple for Her Role
Temple was just back from filming an admitted challenging role on Little Bird when Sudeikis approached her for a comic character on Ted Lasso. 
The comedian had seen Temple performing karaoke with his ex-partner Olivia Wilde. So, when he saw her name on the list of candidates, he knew she could make the cut.
He gushed about her skills to Variety and praised her as an actress. 
You can learn a lot about someone by the way they do karaoke. Juno's such a good actor, listener and spirit. She's open and curious and messy in all the beautiful ways a human can be.
But never in her life had Temple acted in a comedy series of the half-hour format while portraying a bubbly character. The absence of such experience, however, didn't matter to Sudeikis. He had already rejected professional comedians who had the skills but not the vibe. 
Determined to recruit Temple on the team, he elaborated on her character's arc and told her how the role would grow to be more than just a humorist. He also shared the eventual relationship her character would have with other characters.
The 31-year-old was admittedly overwhelmed by the opportunity and the faith everyone had in her. She was impressed they trusted her with a role that would make so much of a difference in the show.   
I think that is one of the greatest things that I've experienced in my career thus far. 
Believing in the writers' grand plan, Temple joined the crew and portrayed Keeley, spearheading a wonderful friendship with her co-star Waddingham both on and off the screen.