The Aftermath of Alex's Death — What Happened to Technoblade?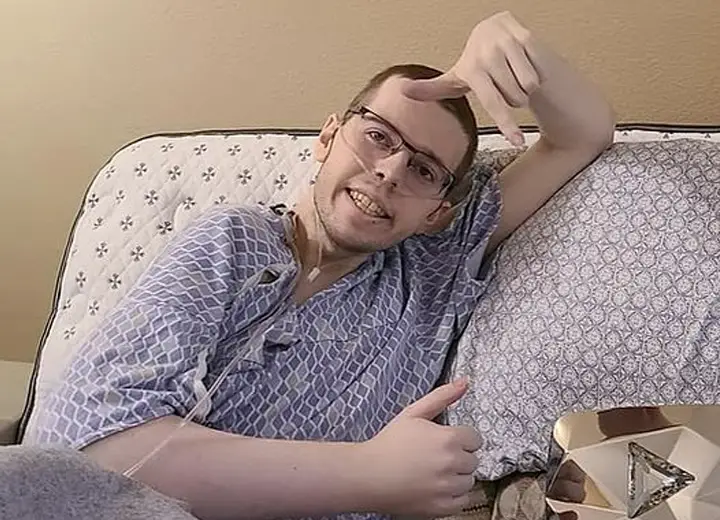 Popular YouTuber Technoblade, whose real name was Alexander, passed away on June 30, 2022. His early death has sent shock waves of sadness all over the internet.
For the past year, he had been battling cancer and in the end, he could not win the fight. The condolences and messages of support for his family have been pouring in since his passing hit the news.
Technoblade, too, left a final message for his fans and everyone who watched his content. He recorded his final message just a few hours before his death.
What Happened to Technoblade? Cancer Diagnosis and Aftermaths
Technoblade revealed his cancer diagnosis back in August 2021. When talking about his health issues, he said he started experiencing pain in his arm in July.
Initially, he put it off as stress from excessive gaming and took a few days off. However, as the pain persisted and other symptoms, such as a swollen shoulder, started showing up, he went to the hospital.
There, after a couple of scans, he was delivered the cancer diagnosis. "That really couldn't have gone worse," he said at the time.
After his passing on June 30, 2022, a final video appeared on his YouTube. "so long nerds" began with his father and a small dog taking the screen, where his father said Technoblade had left a final message for everyone.
"Hello everyone, Technoblade here. If you're watching this. I am dead," Technoblade started his message. He then went on to reveal that his real name was Alex and explained how he once pranked everyone into thinking his name was Dave.
He then joked about "selling out" while thanking everyone for buying his merch and supporting him, and talked about his siblings.
"If I had another hundred lives, I think I would choose to be Technoblade again every single time as those were the happiest years of my life," he concluded his farewell words, which, according to his father, he recorded just eight hours before he took his final breath.
His father then talked about how the family had been planning for his final video for a long time and ruminated on the idea of a "face reveal," too. However, they "waited too long" and his father instead urged him to write his final message sooner rather than later, as he thought things would not get better.

Technoblade, whose real name was Alex, with his Diamond Play Button. (Photo: YouTube)
The family also released a written statement on the evening of June 30. In their writing, they requested everyone to maintain and respect Technoblade and the family's privacy as he always wanted their true identity to be hidden.
They also revealed his battle with stage four cancer and how he never complained about it, even when he knew the odds were against him.
Outpour of Love and Support on the Internet
As soon as the news of Technoblade's death hit the internet, millions, including fellow content creators, started writing of their experiences with him and how the news hit them hard.
"I've been rewatching Technoblade's for the past hour," Ludwig wrote on Twitter. "I'll always look up to him."
"Rest in peace, big guy. You'll always be a legend," Schlatt wrote in his tweet, recalling how excited he was the first time he met Technoblade.
"I left work early to play in a Minecraft tournament with him. I barely knew how to play... and the dude still carried us to win the entire f****** event."
I know you don't know me, but techno was my friend. And I need to let you know that Techno thought the world of you. He messaged me so excited the first time he got to talk to you. He really looked up to you, Schlatt. ❤️ — hanna ♡ (@hannapeytonMC) July 1, 2022
"rip technoblade. you inspired millions around the world, and your legacy will live on forever," Pokimane said in her tweet, including a ubiquitous "f**k cancer" at the end.
Similar messages of love and support filled the Twitter feeds of many who followed and loved Technoblade. Artwork tributes are flowing in for the YouTube creator who had just recently hit 10 million subscribers on the platform.
Alex's family will now run his merch store, and all the proceeds from there will go to The Sarcoma Foundation, which he supported when he was alive.
Technoblade might not have won his battle against cancer, but he certainly did not lose, either. As Norm MacDonald would agree, he drew.